Engineers from Larsen & Toubro last week re-commissioned Tunnel Boring Machine Urja (DZ670) at Cantonment Station on Bangalore Metro's 21.386 km Pink Line (Reach 6).
This Ø6.67m slurry machine is part of the Bangalore Metro Phase 2 project's 2.884 km package RT-03 (Shivajinagar – Tannery Road) which was awarded by the Bangalore Metro Rail Corporation Ltd (BMRCL) in February 2019.
Manufactured by China Railway Construction Heavy Industry Co. Ltd. (CRCHI), it became the first of nine machines to start tunneling in July 2020 for building the Pink Line's 13.885 km underground section between Dairy Circle and Nagawara consisting of 12 stations.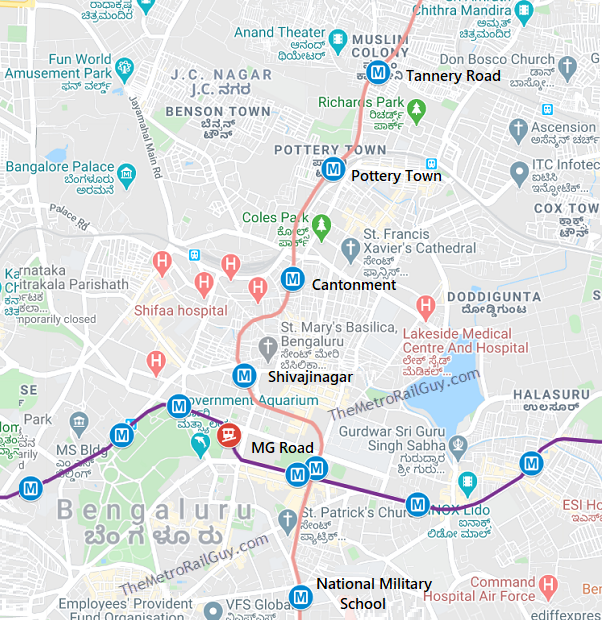 TBM Urja completed its first 862m assignment from Cantonment to Shivajinagar in September 2021 recording a breakthrough while I was out traveling. Here's a snap from back then: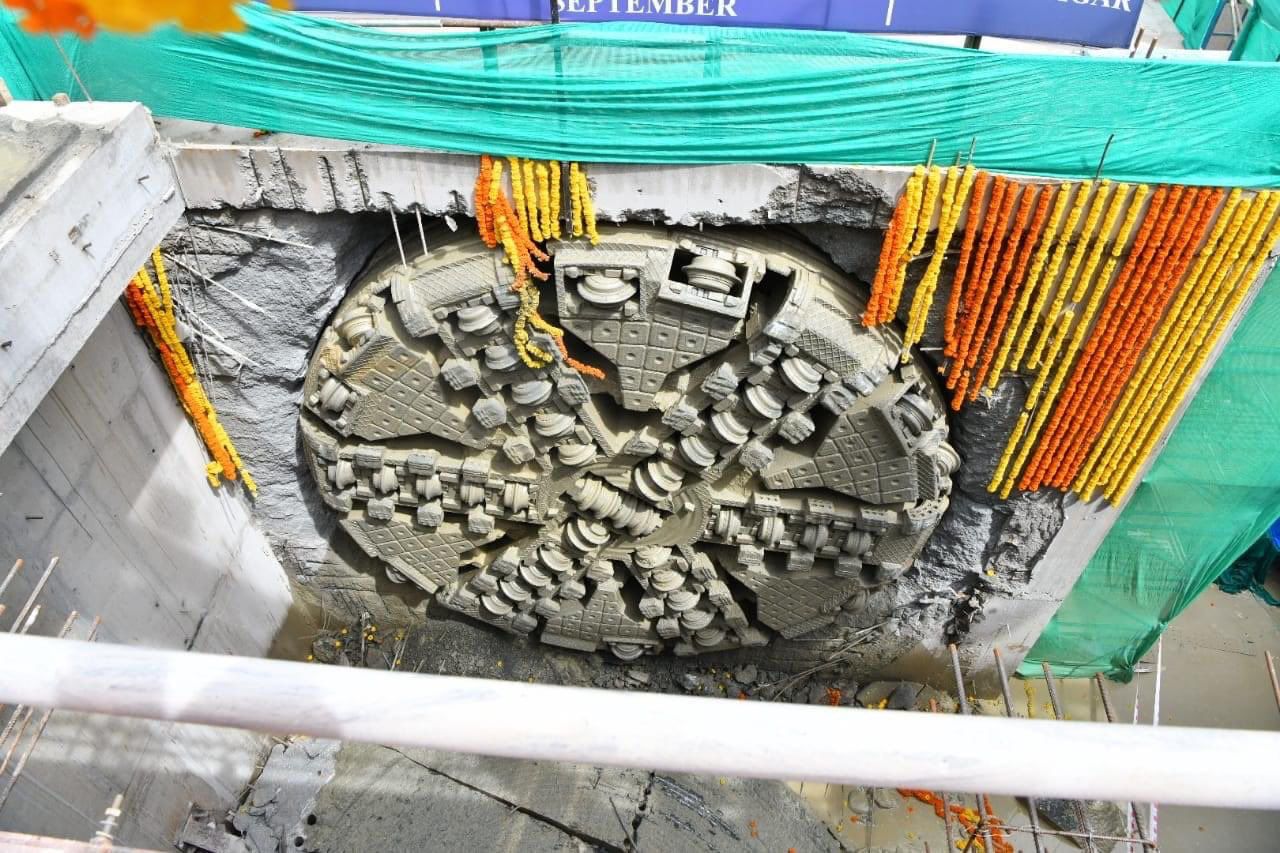 The machine was then dismantled, brought back to Cantonment Station and reassembled for its second drive (906.702m) towards Pottery Town Station and onward to Saadi Mahal TBM Retrieval Shaft beyond Tannery Road Station (710.64m) in the future.
Here's a snap shared by BMRCL's Srivas Rajagopalan on Twitter of the machine lined up at Cantonment Station's northern-end. L&T's official tunneling estimate for the Cantonment to Pottery Town drive is 280 days.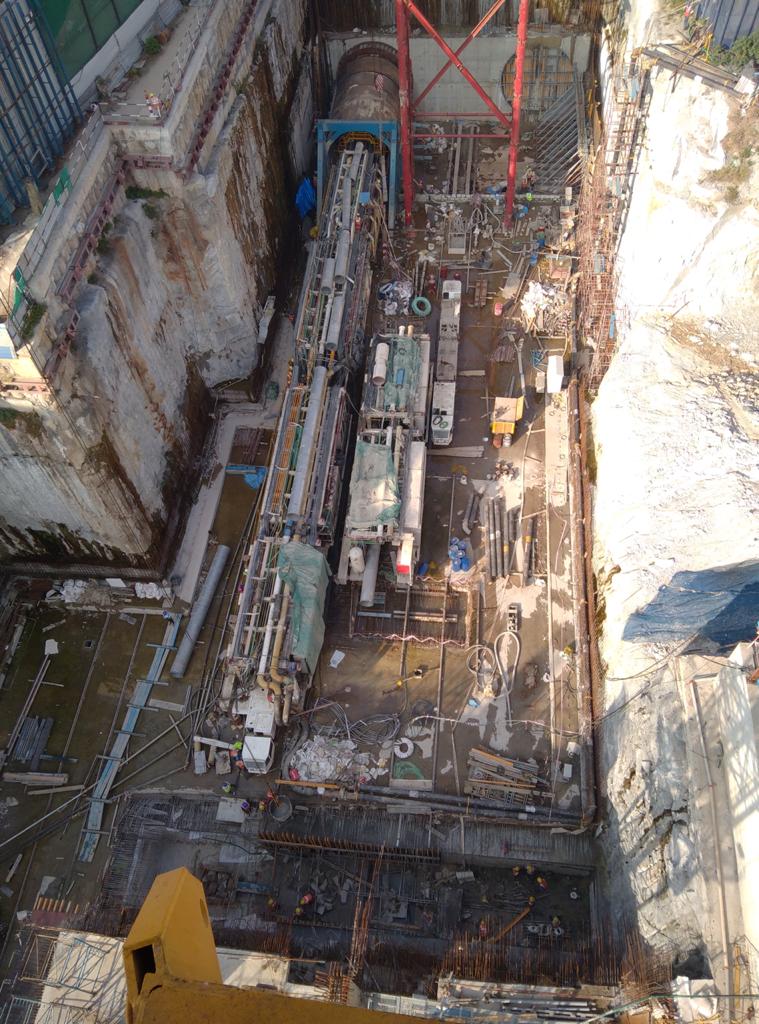 As of Monday, Urja had built 5 temporary rings within the station, each comprising of 5 segments + 1 smaller 'key' segment. I'll add more snaps here when they become available.
Upcoming breakthroughs in Q1 2022 include:
Afcons Infra on RT-01: TBM Vamika (S-1260) at Dairy Circle Station from South Ramp (613.458m)
L&T on RT-02: TBM Avni (DZ669) at MG Road Station from Shivajinagar Station (1089.263m)
For more updates, check out the Bangalore Metro section or my Home Page!
– TMRG