Afcons Infrastructure's first of three tunnel boring machines has arrived in Bengaluru for constructing a 3.655 km underground section of Bangalore Metro's 21.386 km Pink Line (Reach 6) which will connect Nagawara – Kalena Agrahara through 18 stations.
This earth pressure balance (EPB) machine, S-1259, was manufactured by Herrenknecht at their production facility in Guangzhou, China where it passed factory acceptance tests (FAT) in October. The TBM was then shipped to Chennai Port where it arrived in mid-December after a 15 day sea journey.
This TBM along with its two sister machines will be deployed by Afcons to build 8 tunnels on Package RT-01 (Dairy Circle Ramp – National Military School) of the 73.92 km Bangalore Metro Phase 2 project which was awarded by the Bangalore Metro Rail Corporation Ltd. (BMRCL) in June 2019 with a contract value of Rs. 1526.33 crore.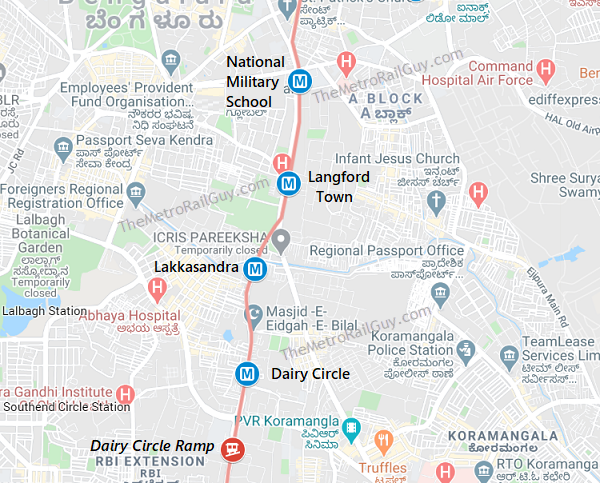 Per the tunneling plan, TBM#1 (S-1259) will build 3 tunnels for the north-bound tunnel from the Dairy Circle Ramp to Langford Town:
Dairy Circle Ramp to Dairy Circle Station: 613.458 meters
Dairy Circle Station to Lakkasandra (formerly Mico Industries): 747.338 meters
Lakkasandra to Langford Town: 714.510 meters
Here are some nice images from Twitter follower @WF_Watcher (Whitefield Woes) who spotted S-1259's parts at Dairy Circle today. More images and a video can be viewed here.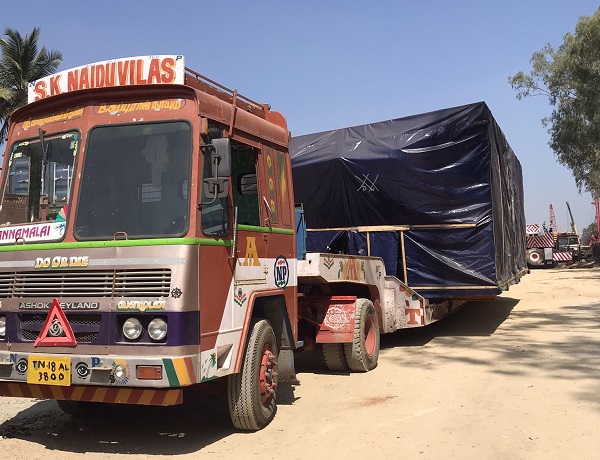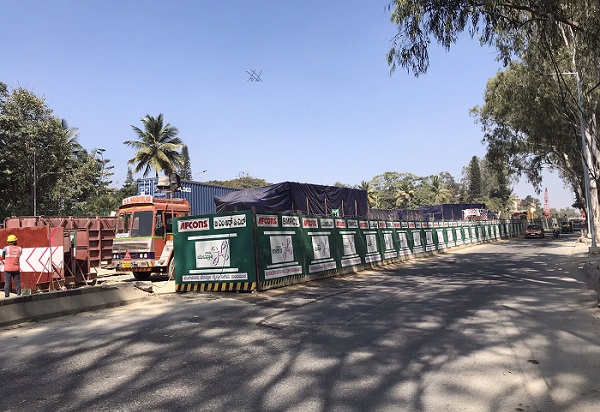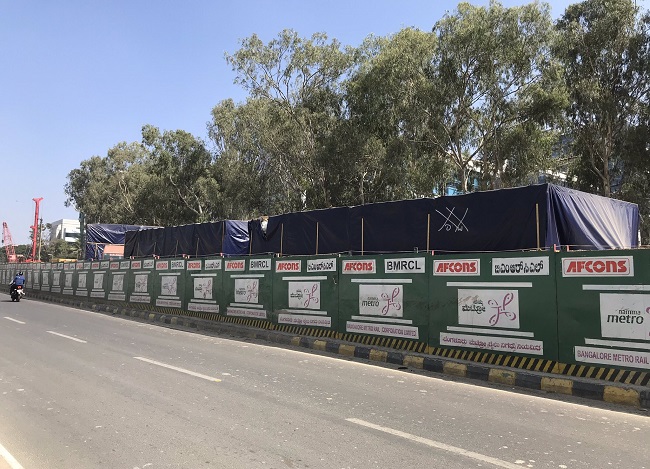 The serial numbers of the other two TBMs are unknown at this time, but they will likely be S-1260 (TBM #2) and S-1261 (TBM #3). Just prior to getting commissioned, all three will likely be given nicknames by Afcons and BMRCL for personalization and tracking purposes.
TBM#2 will follow TBM#1 from the Dairy Circle Ramp towards Langford Town to build the parallel tunnel, while TBM#3 will build both twin tunnels between a shaft adjacent to the Rashtriya Military School Station and Langford Town Station – a one-way distance of 596 meters.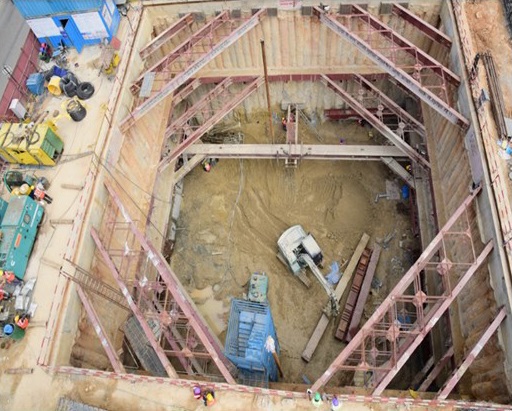 With this development, 5 out of 9 tunnel boring machines for Phase 2 have arrived in town. Of those, Larsen & Toubro has commissioned three (TBMs Urja, Avni & Vindhya) while TBM Lavi is still being configured for commissioning towards MG Road Station where excavation is underway.
For more updates, check out the Bangalore section of The Metro Rail Guy!
– TMRG