J Kumar Infraprojects a fortnight ago began piling works for constructing the underground station box of Surat Metro Phase 1's Surat Railway Station.
This station on the 21.61 km Line-1's 3.56 km Package UG02 connecting Surat Railway Station – Chowk Bazar Ramp will be 190 meters long. J Kumar's team first conducted a bhoomi puja to kickstart piling to a depth of 50m and last week started grabbing works to a depth of 80m to build its diaphragm wall.
J Kumar Infraprojects was awarded Package UG02's Rs. 941.80 crore contract by Gujarat Metro Rail Corporation (GMRC) in December 2020. Their scope includes constructing Line-1's underground section from chainage 7160.6m to chainage 10720m with 3 stations at Chowk bazar, Maskati Hospital and Surat Railway Station.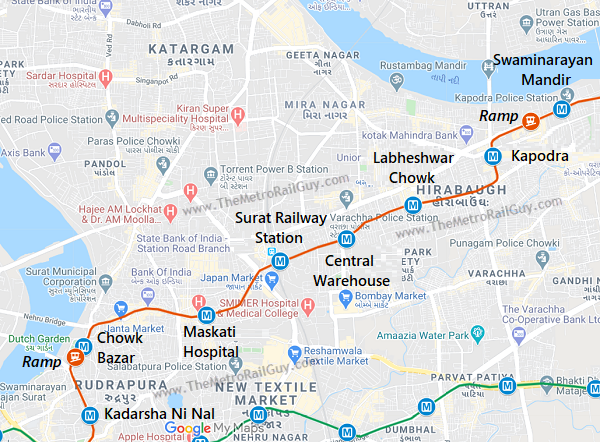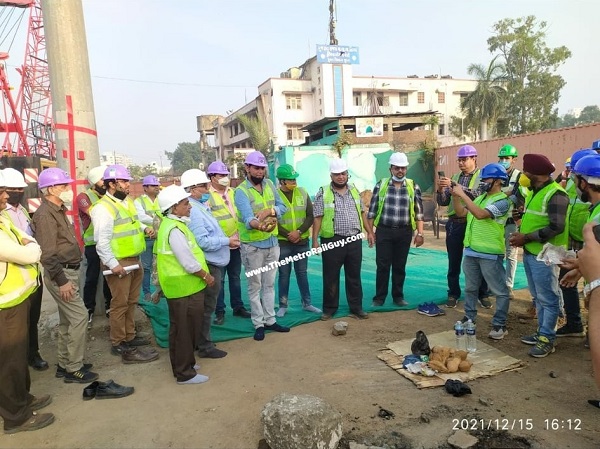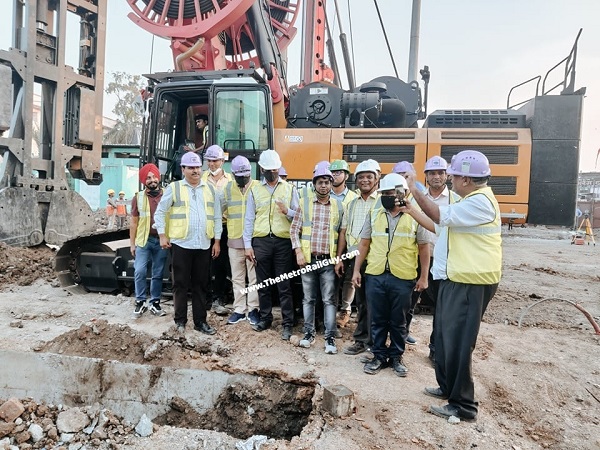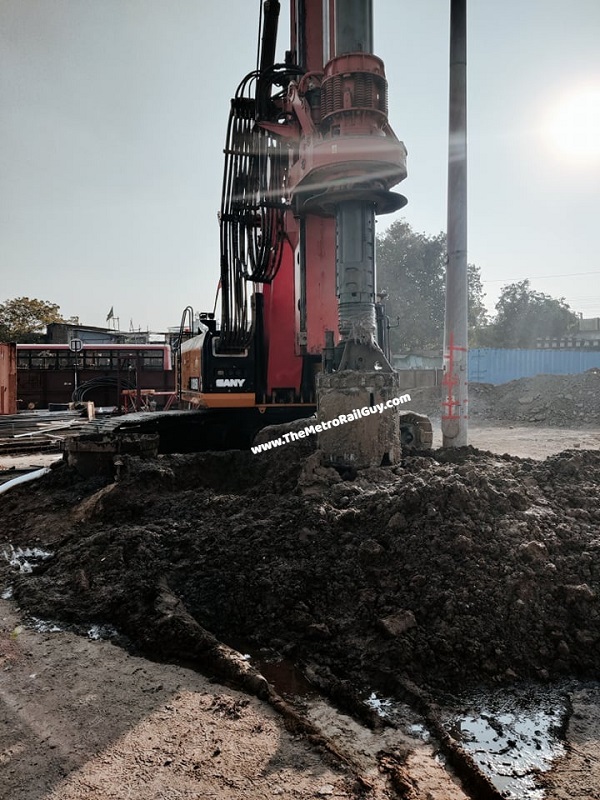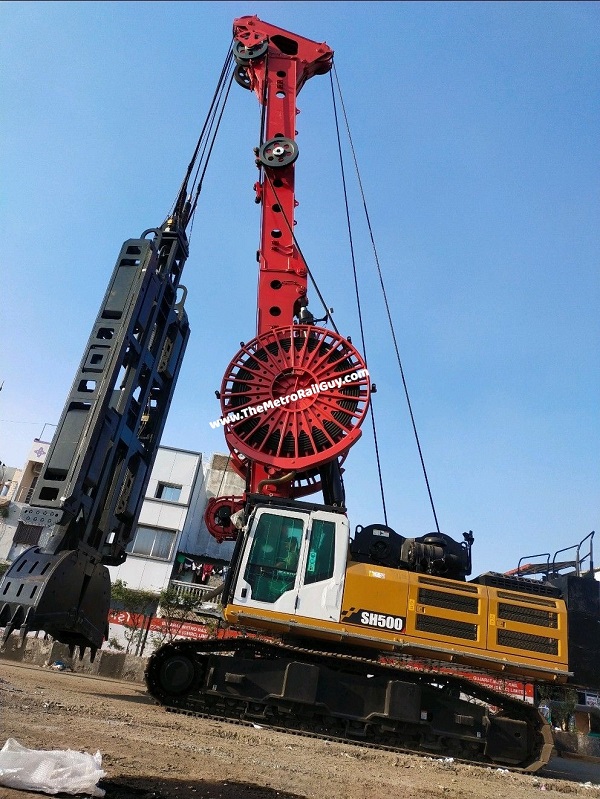 Diaphragm walls are a reinforced concrete structure cast in-situ that act as an excellent retaining solution to secure the station area. After it's been built, workers will then begin soil excavation.
Here's my go-to video to demonstrate how D-walls are built –
The team plans to deploy two Terratec machines from Railway Station to Chowk Bazar Ramp. Both are currently being refurbished locally at Palanpur – see details and snaps from May 2021.
For more updates, check out the Surat section or my Home Page!
– TMRG