Per a reliable source, Siemens Ltd. on March 28 emerged as the lowest bidder for the signalling system of Kolkata Metro's under construction 15.246 km Purple Line-3 (Joka – Esplanade) and 32 km Orange Line-6 (New Garia – Biman Bandar).
Rail Vikas Nigam Ltd. (RVNL) had invited tenders for both lines' communications based train control (CBTC) system in February 2021 with a Rs. 656 crore estimate and 48 month deadline.
Technical bids were opened in January 2022 to reveal 2 bidders – Alstom Transport India and Siemens. If someone has bid/price values, then leave a comment below or shoot me a message via the Contact page. I'd like to add it in here for record keeping.
Brief Scope: Design, Manufacture, Supply, Installation, Testing and Commissioning of CBTC based Train Control and Signaling Systems and Telecommunication systems for KaviSubhash – Biman Bandar Corridor 32 Kms and Joka–Esplanade Metro Corridor 16 Kms of Metro Railway Kolkata in West Bengal, INDIA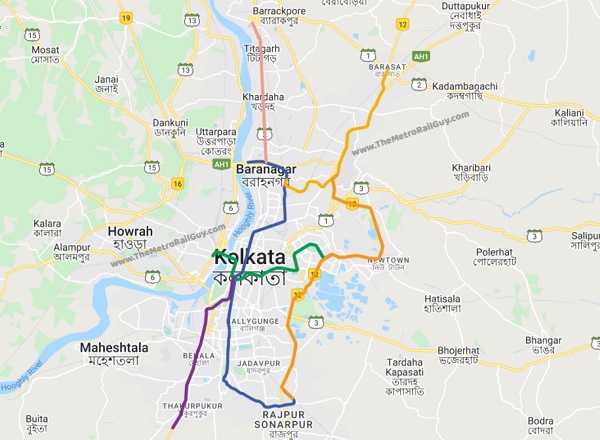 Without financial bid values, I can't provide an assessment on how Siemens' bid is placed, if a contract can be awarded or what the next steps look like.
If and when awarded, this will be Siemens' second major systems contract for both lines. Back in April 2021, Siemens in a JV with KEC had won its 750 V DC third rail electrification contract.
For more updates, check out the Kolkata section or my Home Page! Sign up for free instant email notifications on new posts over here. Like this post? See how you can get early-access to updates and support the site over here.
– TMRG