July 6, 2022 Update: Alstom Transport has been awarded Indore Metro and Bhopal Metro's rolling stock contract.
May 18, 2022 Original Post: Alstom Transport India today emerged as the lowest bidder to supply 156 coaches, signaling & train control and telecommunication system for Indore Metro and Bhopal Metro's Phase 1 after Madhya Pradesh Metro Rail Co Ltd. (MPMRCL) opened financial bids.
27 of these trains (81 coaches) will be stabled at Bhopal Metro's Subhash Nagar Depot – the common carshed for Phase 1's lines. Of these 14 will serve the under construction 14.99 km Purple Line (Karond Circle – AIIMS) while 13 will serve the upcoming 12.88 km Red Line (Bhadbhada Square – Ratnagiri Tiraha).
Indore Metro's Gandhi Nagar Depot will stable 25 trains (75 coaches) to service the 33.53 km Yellow Line which will form a ring line around Indore city connecting Palasia – Railway Station – Rajwara- Airport – Bhawarsala.
MPMRCL had invited tenders to procure these train cars in November 2021 with a Rs. 2145 crore estimate and 1526 day (4.18 year) delivery completion period. Technical bids were opened in early April to reveal 2 bidders.
Financial Bid Values
| | |
| --- | --- |
| Firm | Bid (Rs. Crore) |
| Alstom Transport India | 3248.00 |
| BEML | 4625.36 |
Tender / Package: BH-IN-02
Name of Work: Design, Manufacture, Supply, Installation, Testing, Commissioning and Training of Standard Gauge Passenger Rolling Stock Cars (with 15 Years Comprehensive Maintenance) – 81 Cars for Bhopal and 75 Cars for Indore, including Signaling & Train Control and Telecommunication Systems (with 7 Years Comprehensive Maintenance)" for Bhopal Metro Rail Project and Indore Metro Rail Project.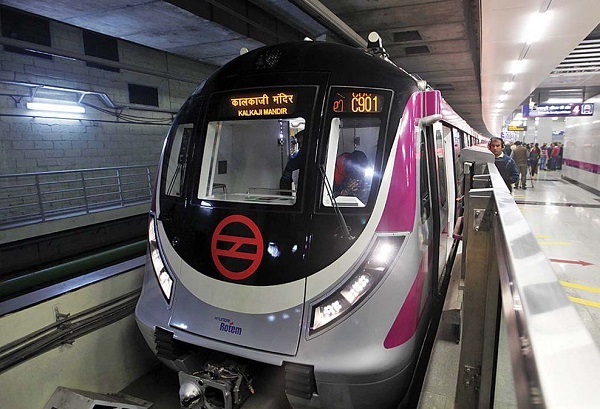 Although Alstom is the lowest bidder, their bid is still a staggering 51.42% higher than MPMRCL's Rs. 2145 crore estimate. I see their management being invited for negotiations but most likely this package will be retendered. Interesting times ahead.
Update: Comment by follower Anonymizer123 below indicates Rs. 2145 crore is just the capital cost, so MPMRCL's true estimate which includes annual maintenance contract (AMC) would be higher than Rs. 2145 crore and closer to Alstom's bid.
Last month Alstom was also the lowest bidder for Chennai Metro Line-4's 78 coach contract beating BEML and Titagarh – see details.
For more updates, check out the Bhopal & Indore sections or my Home Page! Sign up for free instant email notifications on new posts over here. Like this post? See how you can get early-access to updates and support the site over here.
– TMRG