Larsen & Toubro's Tunnel Boring Machine Vindhya (DZ671) on Thursday afternoon recorded its second breakthrough at Pottery Town Station for Bangalore Metro's 21.386 km Pink Line (Reach 6).
This Ø6.67m CRCHI slurry machine is part of the Bangalore Metro Phase 2 project's 2.884 km package RT-03 (Shivajinagar – Tannery Road) which was awarded by the Bangalore Metro Rail Corporation Ltd (BMRCL) in February 2019.
After completing the 862m Cantonment – Shivajinagar south-bound tunnel in October 2021, Vindhya was recommissioned in February 2022 to build the 906.702m Cantonment – Pottery Town Station section's south-bound tunnel.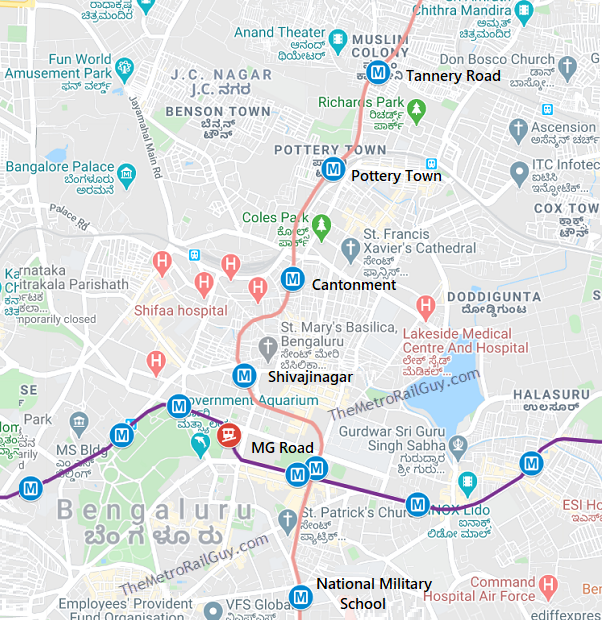 L&T's official tunneling estimate for this drive was 280 days and they completed tunneling within just 184 days.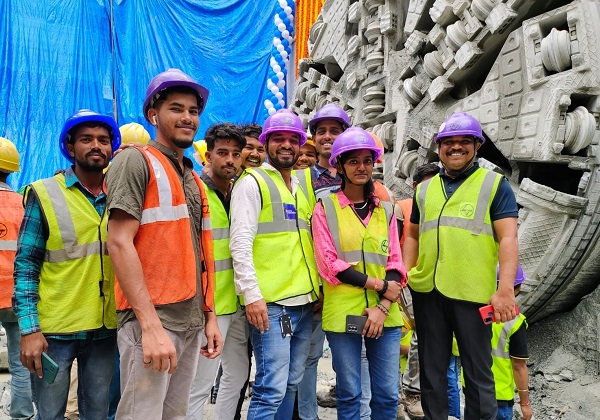 Video:
The machine will now be dragged through the station box and commissioned on its third and final 710.64m assignment towards Shadi Mahal TBM Retrieval Shaft, located south of Tannery Road Station.
Speaking of Shadi Mahal, ITD Cem's TBM Tunga was supposed to arrive there from the north-side on Friday but I hear it will now make its breakthrough on the 24th.
With this development, approximately 53.3% of tunneling work for Phase 2 (total scope: 20,855m) has been completed with 10 out of 26 breakthroughs recorded: 3 on Package RT-01 by Afcons, 2 on RT-02 by L&T, 4 on RT-03 by L&T, and 1 on RT-04 by ITD Cementation.
For more updates, check out the Bangalore section or my Home Page! Sign up for free instant email notifications on new posts over here. Like this post? See how you can get early-access to updates and support the site over here.
– TMRG