Siemens Ltd. with a bid of Rs. 13,177 crore has emerged as the lowest bidder to manufacture, supply and maintain 1200 electric locomotives of 9000 HP (horse power) to the Indian Railways from Dahod, Gujarat.
This contract is part of the Indian Railways' electrification initiative to upgrade its electric locomotives from 6000HP to 9000HP to enhance hauling capabilities up to 4500 tonnes with an average speed of 75 km per hour.
The maximum speed of these locomotives will be up to 120 km per hour, and they'll be equipped with Kavach – the Indian Railways' indigenously designed automatic train protection (ATP) system.
The Indian Railways had invited bids for this contract in April 2022 with an estimate of approximately Rs. 20,000 crore. Technical bids were opened in September-end to reveal 2 bidders – Siemens and Alstom. The prices quoted by each firm have a staggering difference.
Financial Bid Values
| | | |
| --- | --- | --- |
| Firm | Per Unit (Rs. Crore) | Total (Rs. Crore) |
| Siemens Ltd. | 10.98 | 13,177 |
| Alstom Transport India Ltd. | 19.46 | 23,362 |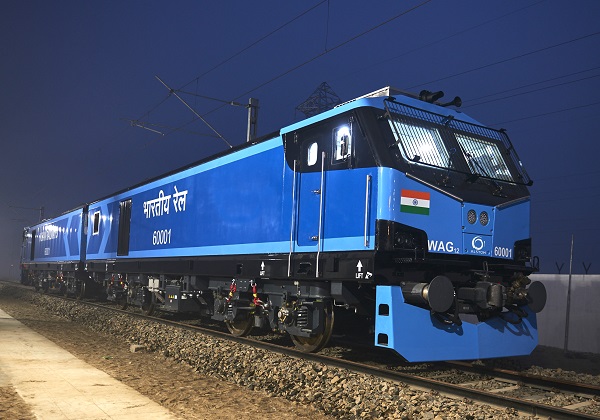 Siemens' bid of Rs. 13,177 crore was way below the Indian Railways' estimate, so I see a contract getting awarded in the coming weeks without a long financial bid evaluation period.
Prime Minister Narendra Modi in April had laid the foundation stone to upgrade the nearly century-old Dahod railway workshop to manufacture these 9,000 electric locomotives. The project is expected to provide direct and indirect employment to over 10,000 people.
The first locomotive is expected to roll out of Dahod by mid-2024. Per the tender's schedule, 1,200 locomotives must be manufactured at the Dahod facility in 11 years between 2023-2034. 300 locomotives will each be maintained and stabled at Indian Railways' depots located at Kharagpur (West Bengal), Visakhapatnam (Andhra Pradesh), Raipur (Chhattisgarh) and Pune (Maharashtra).
I typically don't post about the Indian Railways due to reasons, but this contract, its size and implications just couldn't be ignored.
For more updates, check out my Home Page! Sign up for free instant email notifications on new posts over here. Like this post? Get early-access to updates and support the site over here.
– TMRG