Five construction firms with 1 in a consortium have submitted bids to construct the new terminal building of Jodhpur Airport in Rajasthan after Airports Authority of India (AAI) opened technical bids on Friday.
Jodhpur's 12,150 sqm new terminal and supporting infrastructure over 49 acres will allow up to 13 aircrafts to be parked alongside on the apron. This development was made possible by the Indian Air Force which transferred 37 acres from under its control in May 2021.
AAI invited tenders for the terminal's civil construction work in November 2022 with a Rs. 311.17 crore estimate and 540 day completion deadline.
Bidders
Dineshchandra – KMV JV
Swadeshi Civil Infrastructure Pvt. Ltd.
URC Construction Pvt. Ltd.
Vascon Engineers Ltd.
Vishal Infrastructure. Ltd.
AAI's Brief Scope: Construction of New Passenger Terminal Building for domestic operations at Jodhpur Airport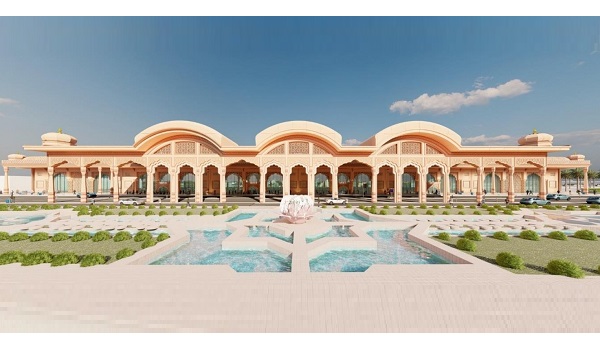 The bids have now been sent for technical evaluation which can take a couple months to complete. When that is done, the financial bids of the technically qualified bidders will be opened to reveal who's the lowest bidder and most likely contractor.
Back in December, I setup basic information pages for a couple more new airport / terminal projects where I'll be tracking all contracts. These and others can be accessed via the menu bar: Misc > Airports (New) or Airport (Upgrades).
For more updates, check out the Airports section or my Home Page! Sign up for free instant email notifications on new posts over here. Like this post? See how you can get early-access to updates and support the site over here.
– TMRG