Kochi Metro Phase 2 – Information, Route Maps, Tenders & Updates
Menu: News & Construction Updates | Fare Chart | Phase 1 Info | Phase 2 Info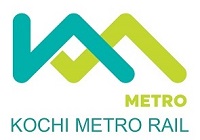 Information
Kochi Metro's Phase 2 project with one new 11.2 km Pink Line and 11 stations was approved by the Kerala Government in July 2018 with an estimated cost of Rs 2,310 crore.
This phase includes the construction of a spur line from Jawaharlal Nehru Stadium to Infopark II in Kakkanad. This phase's detailed project report (DPR) was approved by the Central Government's Cabinet in September 2022 with an estimated cost of Rs. Rs.1,957.05 crore
This phase will likely be funded by the Agence Française de Développement (AFD). Kochi Metro's Phase 2 is expected to be completed and opened in 2028.
Kochi Metro Phase 2 Route
Line-2 (Pink Line): JLN Stadium – Infopark II
Length: 11.2 km
Type: Elevated
Number of Stations: 11
Station Names: Jawaharlal Nehru Stadium (new station box), Palarivattom Junction, Palarivattom Bypass, Chembumukku, Vazhakkala, Padamughal (formerly Kunnumpuram), Kakkanad Junction, Cochin SEZ (Special Economic Zone), Chittethukara, KINFRA (formerly Rajagiri), InfoPark 1 / Smart City 1, and InfoPark 2 / Smart City 2
Status: Approved by Central Government in September 2022; Construction tender notices are pending.
Kochi Metro Phase 2 Future Network Route Map
Kochi Metro Tenders
Latest Kochi Metro (KMRL) tender notices can be viewed on the KMRL's website. News on these notices, their bidders, awarded tenders and contracts are covered in further detail on the news & construction page.
Kochi Metro Major Contractors
Click on 'News & Construction Updates' below for project news, progress and updates.
Menu: News & Construction Updates | Fare Chart | Phase 1 Info | Phase 2 Info
Page last updated: May 14, 2023. Have a question or spot an error? Let me know here.