Ahmedabad Metro – Information, Map & Updates
Menu: Construction Updates | Overview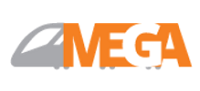 Introduction
The Ahmedabad Metro system is an urban Mass Rapid Transit System (MRTS) being built by 'Metro-Link Express for Gandhinagar and Ahmedabad' (MEGA) to serve Ahmedabad – Gujarat's biggest city and its capital, Gandhinagar, in the future. Construction work for its 39.259 km first phase started in 2015 and is expected to be completed by 2023.
In February 2016, the Gujarat state government allocated a sum of Rs 2 crore in its 2016-17 state budget and appointed the Delhi Metro Rail Corporation (DMRC) to prepare Phase 2's Detailed Project Report (DPR). As per the draft DPR, the 18.522 km Line-2 is planned to be extended northward to connect Mahatma Mandir in Gandhinagar and will feature two branches or spur lines – view more information here.
Key Figures
Operational: 0 km | Under Construction: 39.259 km | Approved: 0 km
Line 1 (East-West): Vastral Gaam – Thaltej Gaam: 20.737 km
This includes a 6.83 km underground section between Apparel Park and Sabarmati River
Line 2 (North-South): Motera – APMC: 18.522 km
Construction work first started on the 6 km Apparel Park to Vastral Gam section of Line-1 in 2015 and then on the 4.62 km Gyaspur to Shreyas section of Line-2. MEGA completed inviting construction bids for all other pending sections in July 2016 and awarded the final civil contract in February 2017.
Future Network: Phase 1
The embedded map below shows the exact location of all stations and can be zoomed into!
Stations:
North-South line: Motera stadium, Sabarmati, AEC, Sabarmati railway station, Ranip, Vadaj, Vijay Nagar, Usmanpura, Old High Court Interchange, Gandhigram, Paldi, Shreyas, Rajiv Nagar, Jivraj Park, APMC, Gyaspur (Depot)
East-West line: Thaltej Gam, Thaltej, Doordarshan Kendra, Gurukul Road, Gujarat University, Commerce Six Roads, Stadium, Old High Court Interchange, Shahpur, Gheekanta, Kalupur railway station, Karwan Bazar, Kankaria East, Apparel Park (depot), Amraiwadi, Rabari Colony, Vastral, Nirant Cross Roads, Vastral Gam
List of Major Contractors
Contract
Contractor
General Consultancy Services
Systra-RITES-Oriental-AECOM
96 Coaches (Rolling Stock)
Hyundai Rotem
Signalling System
Nippon Signal
Track-work
Larsen & Toubro
Apparel Park Depot
URC Construction
Gypaspur Depot
Gannon Dunkerly – PSPO JV
Vastral Gam – Apparel Park
(Viaduct – 6 km)
J Kumar Infraprojects
Vastral Gam – Apparel Park
(6 Stations)
DRA – CICO JV
Gyaspur Depot – Shreyas
(Viaduct & 4 Stations – 4.62 km)
IL&FS Engineering
Motera – Ranip
(Viaduct – 4.85 km)
Ranjit Buildcon
Motera – Ranip
(5 Stations)
Pratibha – Ranjit JV
Shreyas to Ranip
(Viaduct & 6 stations – 8.94 km)
Simplex Infrastructure
East Ramp to Kalupur
(Tunnels & 2 stations – 2.45 km
Afcons Infrastructure
Kalupur to West Ramp
(Tunnels & 2 stations – 4.38 km)
Larsen & Toubro
Thaltej Gam to West Ramp
(Viaduct, Sabarmati Bridge  &
7 stations – 8.21 km)
Tata – CCECC JV

Menu: Construction Updates | Overview