Workers from Afcons Infrastructure today commissioned their S711 Herrenknecht Tunnel Boring Machine to build the down-line tunnel of Chennai Metro's 2.4 km UAA-08 project from Washermenpet to Korrukupet as part of the 9.1 km northern extension of the 23.10 km Chennai Airport – Washermenpet line to Wimco Nagar. The 1st TBM on this section's parallel up-line tunnel was commissioned just last month.
The S711 TBM was previously used by the Afcons-Transtonnelstroy JV to build 3 down-line tunnels between Washermenpet – Mannadi – High Court – Central on package UAA-01, and after its final breakthrough at Central Station in November 2016, it was dismantled and then brought back to the Washermenpet Station's northern shaft.
The TBM on its new assignment will first excavate towards Sir Theagaraya College Station and build 613 rings (1 ring = 1.4m) along the way for the down-line tunnel. At the time of writing this piece, the TBM has built 5 permanent rings.
Some images from on top of Washermenpet Station's North Shaft:
Here are some views from inside the TBM's trailing gear. The 1st ring segment can be seen below, towards the back: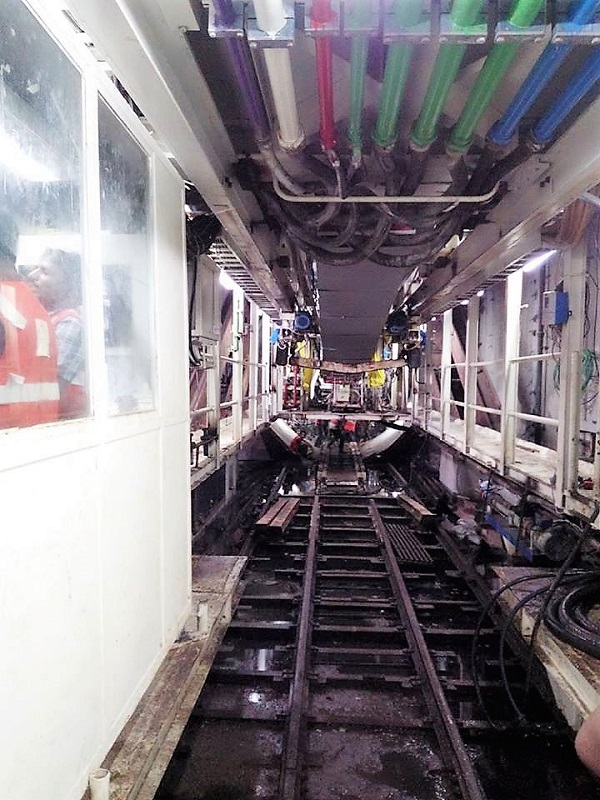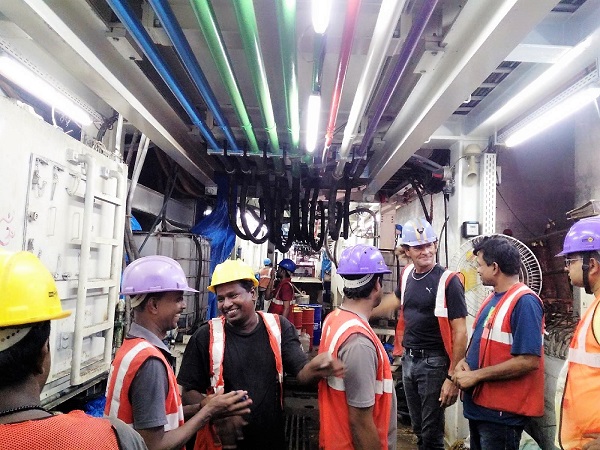 Meanwhile, the Robbins TBM on the parallel up-line tunnel is achieving great advancement rates and has completed building 156 rings (1 ring=1.4m) since it was commissioned on March 27. Some images: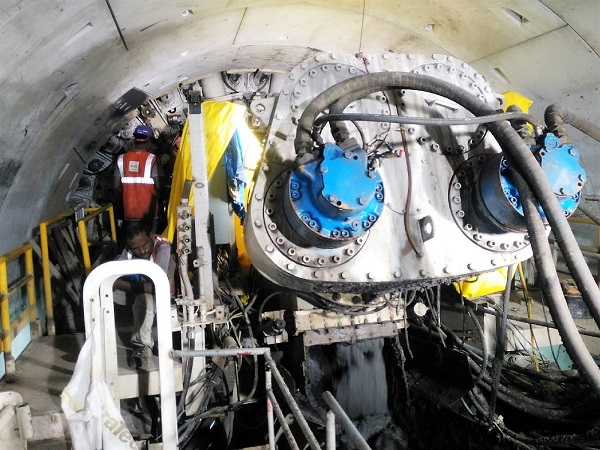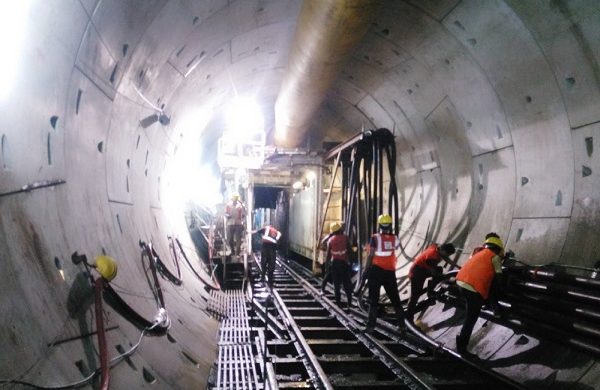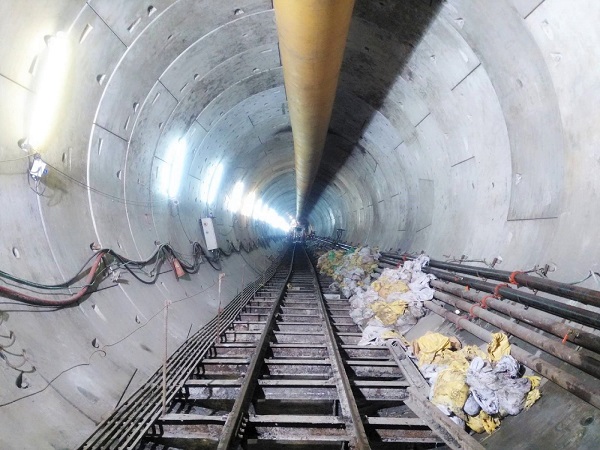 For more updates, check out the Chennai section of The Metro Rail Guy!
– TMRG