Herrenknecht AG – a German tunnel boring machine (TBM) manufacturer just rolled out TBM S-1073 – the 1st TBM for Mumbai Metro's 33 km Line-3's UGC-04 package from their Chinese facility in Guangzhou.
The CEC-ITD Cem-TPL JV will deploy this earth pressure balance (EPB) TBM along with two others (S-1074, S-1075) to construct the line's 6.081 km twin tunnels from Worli to Dharavi through TBM launch shafts located at Naya Nagar in Mahim and Siddhivinayak. Three months ago, they began casting segments at their yard in Wadala which will later be fed & erected by these TBMs to form the tunnels' rings.
CEC-ITD CEM-TPL JV's engineers are currently in Guangzhou witnessing factory acceptance tests (FAT), and from the details available at this time, the TBM is planned to arrive in Mumbai towards the end of August 2017 and is tentatively scheduled to start tunneling works on October 23.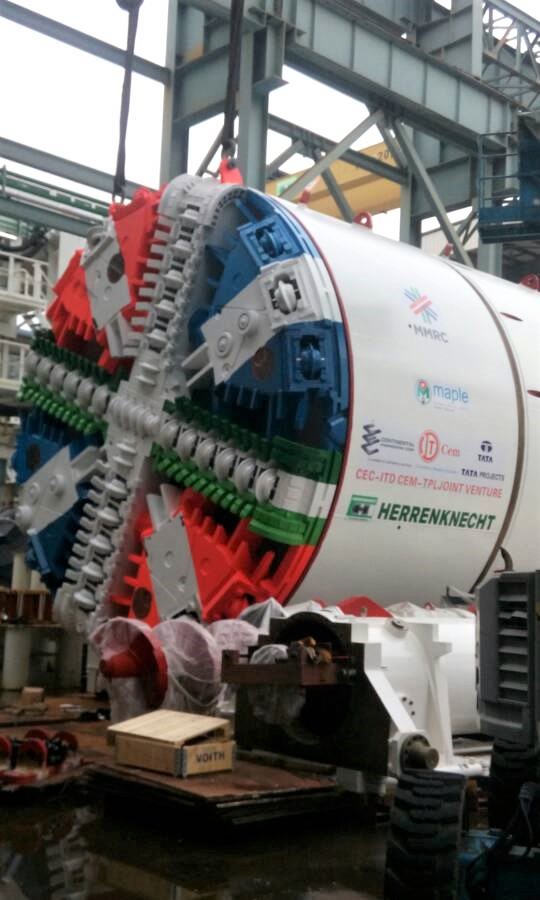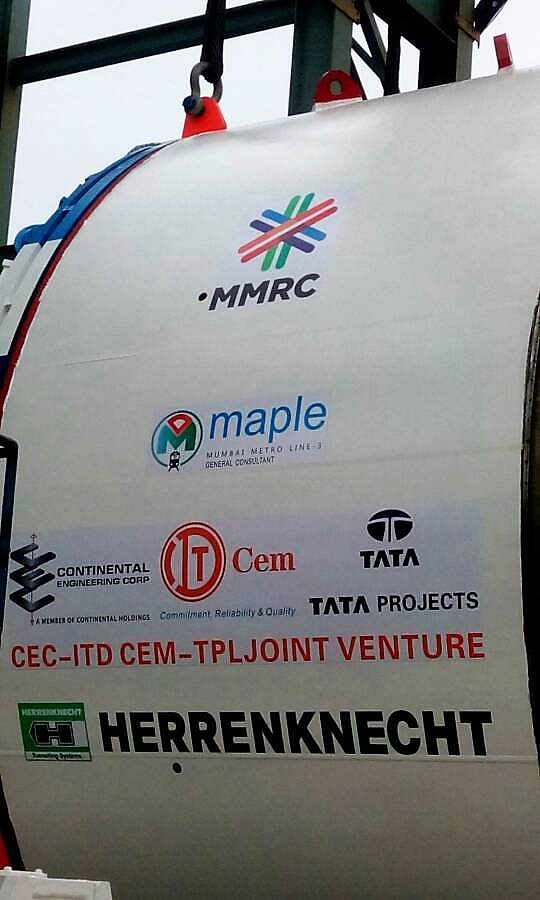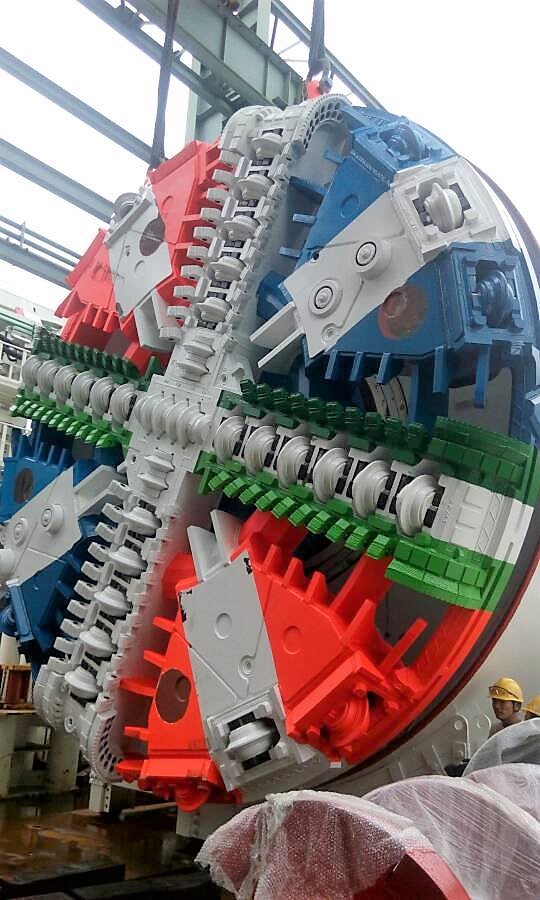 Next in line is TBM S-1074. Here are some snaps of it shields and cutterhead. After FAT, this TBM is expected to arrive in the city in the last week of September.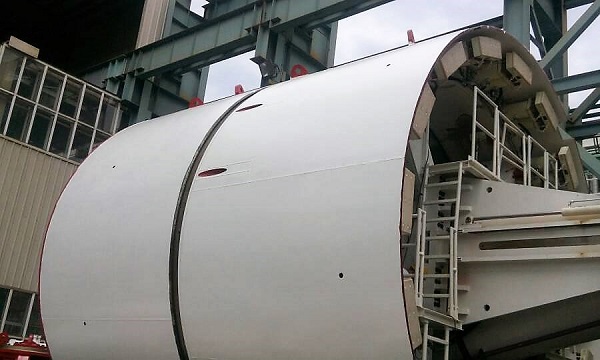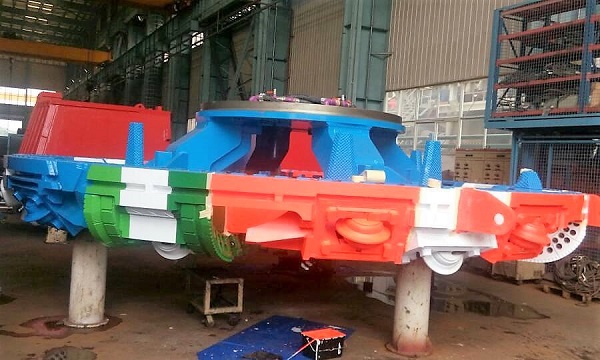 The 5 contractors on the 7 civil packages of Line-3 plan to deploy a total of 17 TBMs from different manufacturers such as Robbins, Terratec, Herrenknecht and STEC. A majority of them will be new while some, like this Terratec machine for UGC-05 & UGC-06, are currently being refurbished after having completed tunnels for Delhi Metro's Phase 3 project.
For more updates, check out the Mumbai section of The Metro Rail Guy!
– TMRG