With just 2 days left for its inauguration & 4 days to open to the public, here's a picture-post showcasing the 11 stations on Line-1 of Kochi Metro which'll soon become India's 8th operational metro system. The entire 25.6 km Line-1 with 22 stations was originally planned to open in 2016, but poor land acquisition progress as well as contractor-led delays forced the operator to curtail its plans and first start services on a smaller 13 km stretch.
Civil work for this 1st stretch, from Aluva to Pallarivatom, started in June 2013 by Larsen & Toubro for 2 civil packages: KC-01 (Aluva – Kalamassery) & KC-02 (Kalamassery – JLN Stadium) and was directly managed by a team from the Delhi Metro Rail Corporation (DMRC). Following the completion of civil work at different sites, the Kochi Metro Rail Ltd. (KMRL), one by one, took over and worked with Tata Elxsi to develop a strong brand identity for itself and create rich visually-appealing themes for each station, with the Western Ghats as its central element, to showcase different aspects of Kochi and Kerala.
The stations were originally supposed to have platform screen doors, but its high procurement and installation costs made DMRC & KMRL drop the idea on the onset. The system aims to become carbon neutral in the future, and in order to come close to achieving that goal, the roofs of various sheds at the Muttom depot and all stations include solar panels to generate 4MW of electricity – enough to power up each station's lighting fixtures and escalators.
Here are some fantastic images courtesy KMRL's FB page which were shot over the past 2 months while finishing works were at different stages of completion –
Aluva Station
Theme: Nature & Periyar River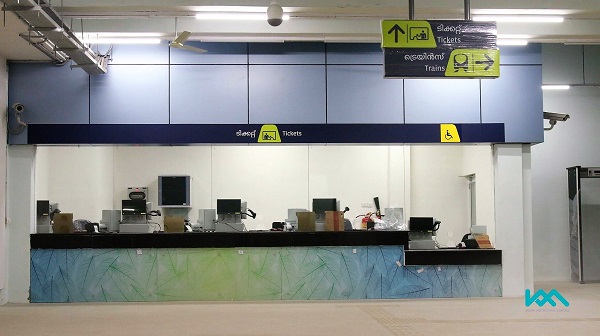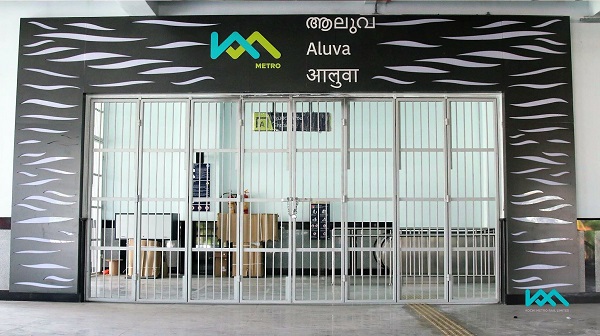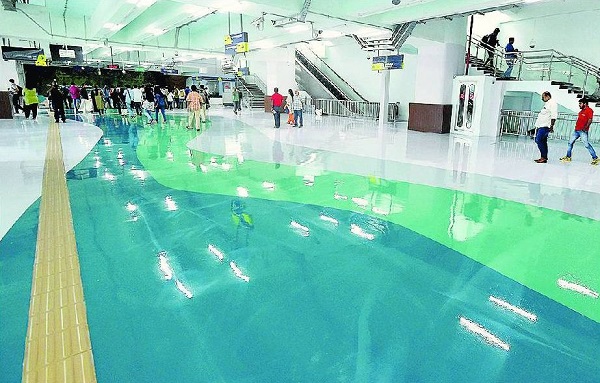 Pulinchodu Station
Theme: Flora & Fauna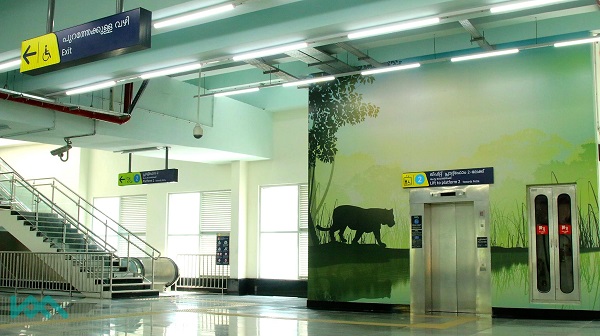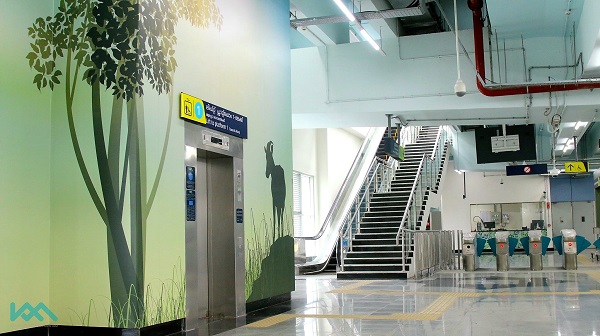 Companypady Station
Theme: Hills & Peaks
– No images available at this time.
Ambattukavu Station
Theme: Snails, Slugs & Snakes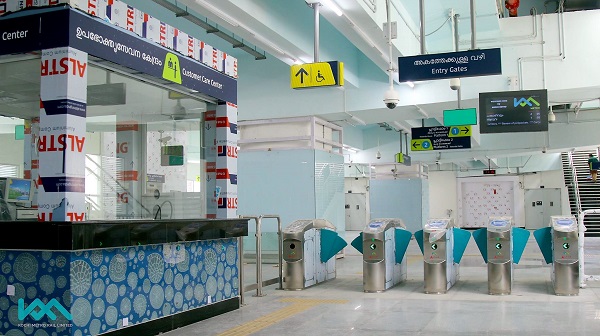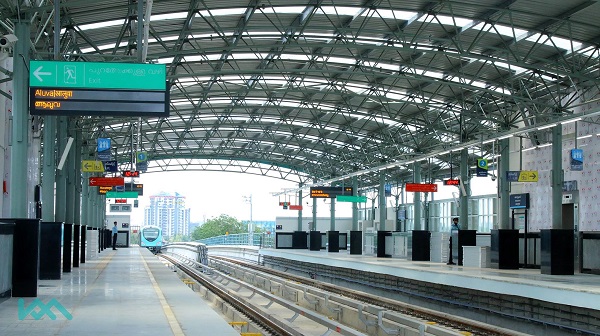 Muttom Station
Theme: Birds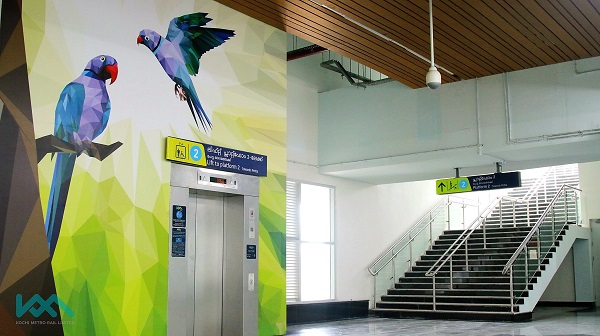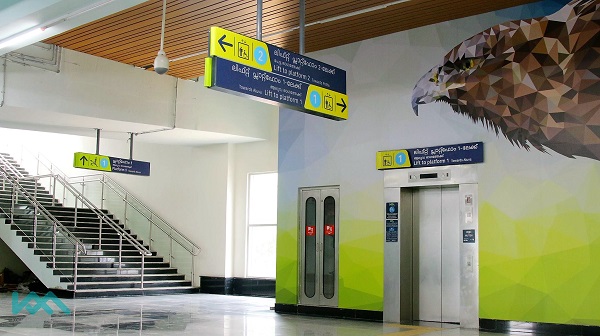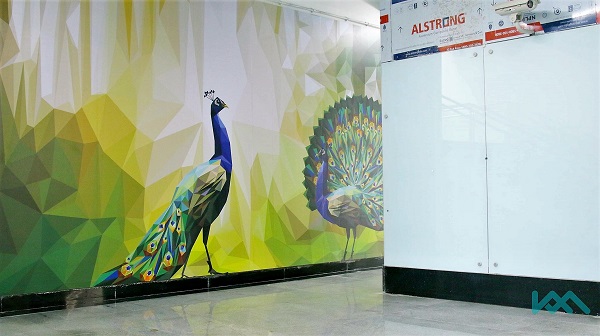 Kalamassery Station
Theme: Western Ghats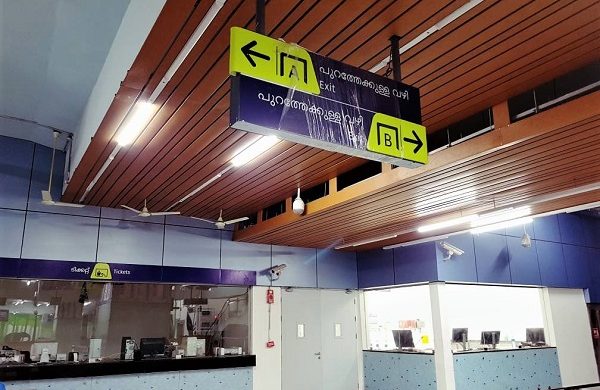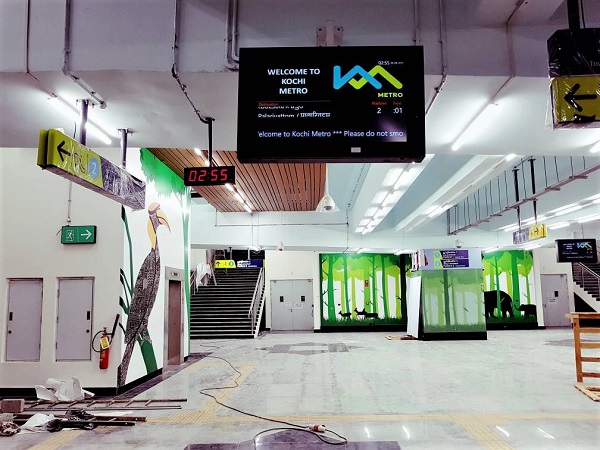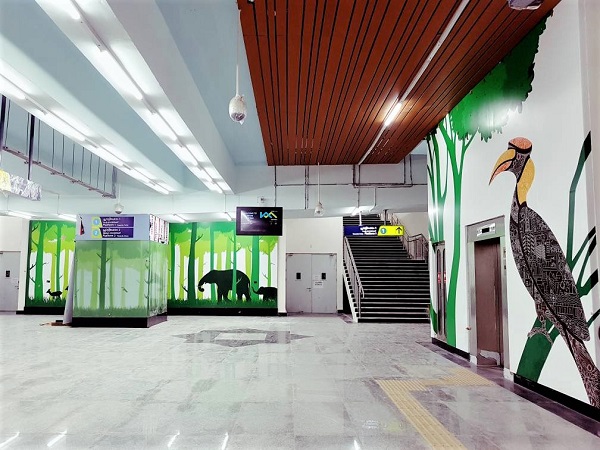 CUSAT Station
Theme: Kerala's Maritime History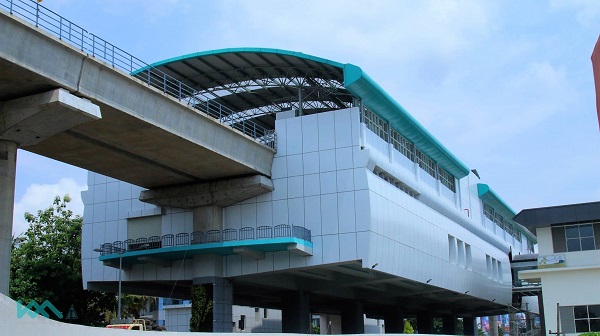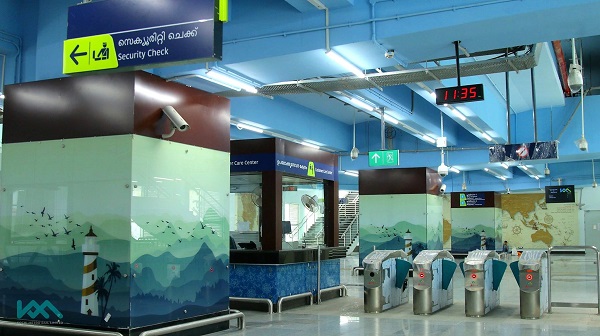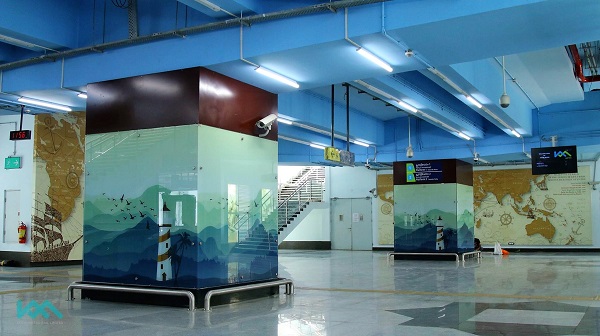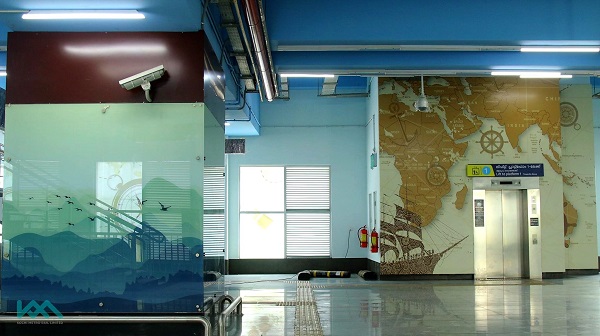 Pathadipalam Station
Theme: Fish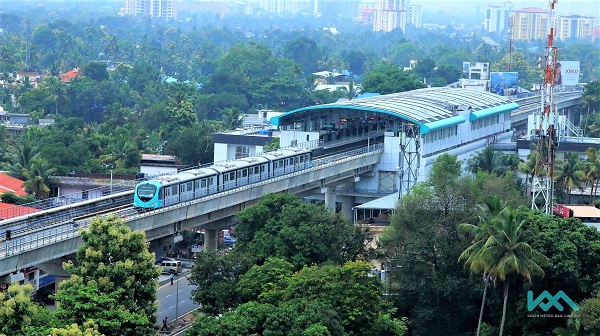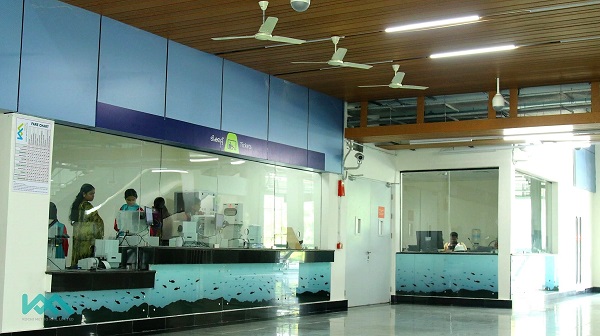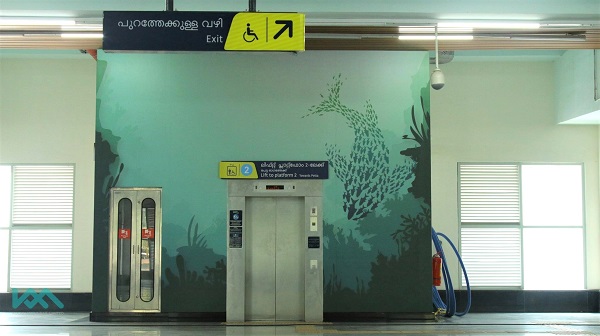 Edappally Station
Theme: Kerala's Spices & Crops
Stunning drone view of #Kochi Metro's Edappally Station which features a double-decker structure for vehicles (level +1) & trains (level +2) pic.twitter.com/GMcgQqSgBJ

— The Metro Rail Guy (@TheMetroRailGuy) May 29, 2017
Changampuzha Park Station
Theme: Kerala's Culture & Art
– No images available at this time. See station design here.
Palarivattom
Theme: Flowers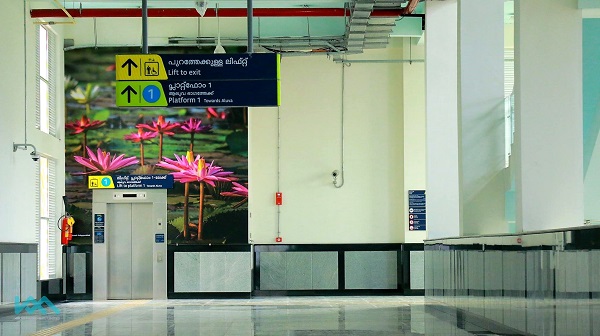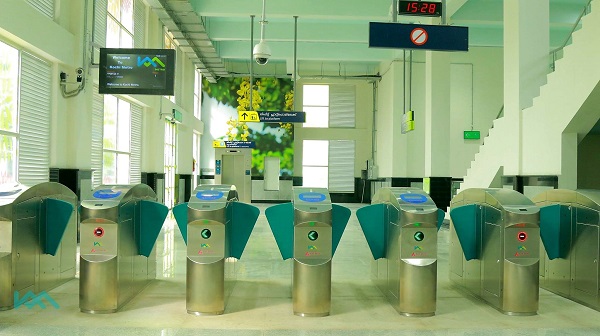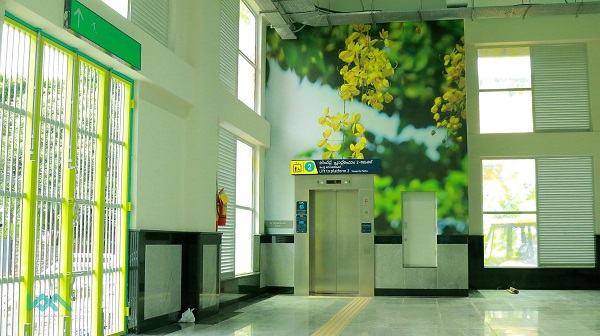 Video: Local news coverage on each station's theme –
A brief history of the line's testing, train operation plan and fare chart can be viewed here.
For more updates, check out the Kochi section of The Metro Rail Guy!
– TMRG