Here's a picture-post with recent images of Delhi Metro's underground Kalkaji Mandir Station on the upcoming 38.23 km Magenta Line. When it opens up in the coming months, users will be able to switch over to the Violet Line's existing elevated station via a 250 meter long dedicated walkway.
Civil construction of this station was awarded to the Pratibha-FEMC JV on November 1 2012 as part of the 162 km Phase 3 project's CC-23 package from here to Hauz Khas. Tunnels north of it, close to the Bahá'í Lotus Temple, were constructed using the New Austrian Tunneling method (NATM) while the ones south were constructed using the cut and cover method (within the Nehru Place Bus Terminal) and two EPB TBMs which were used to cross the Outer Ring Road towards the Nehru Enclave Station.
Trial runs on the Magenta Line commenced in June 2016 between the Kalindi Kunj Depot and Okhla Vihar Station, and were extended westward to Kalkaji Mandir shortly after in August. The Delhi Metro Rail Corporation was originally targeting to open this section up in December 2016, but has since then moved its publicly facing deadline every other month. They now plan to launch the 12 km Botanical Garden – Kalkaji section in October and the rest of the line by December 2017, but it remains to be seen if that'll be accomplished.
The 1st image below was shot in April and the rest were shot in July –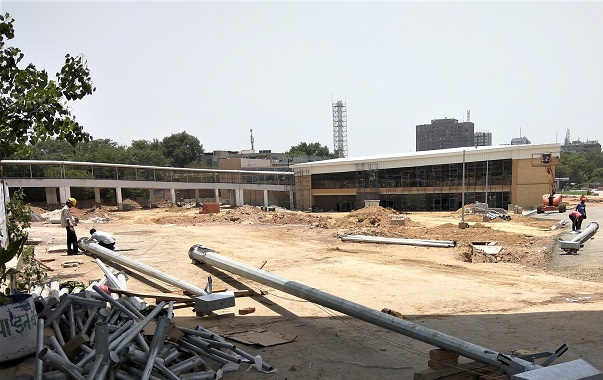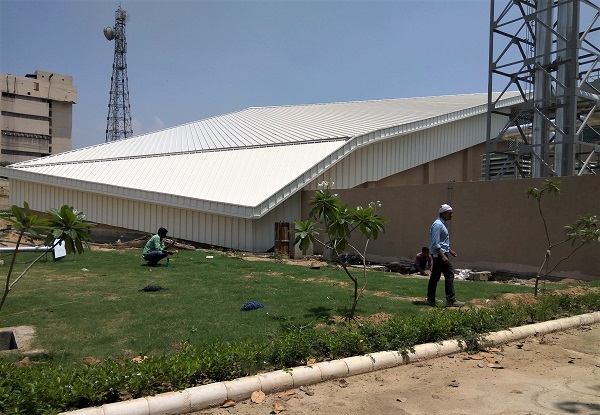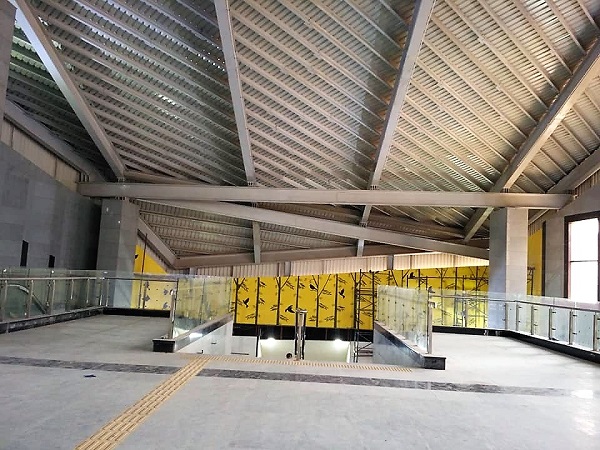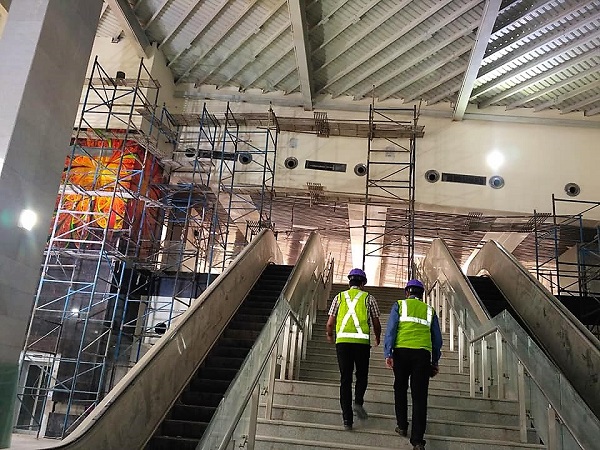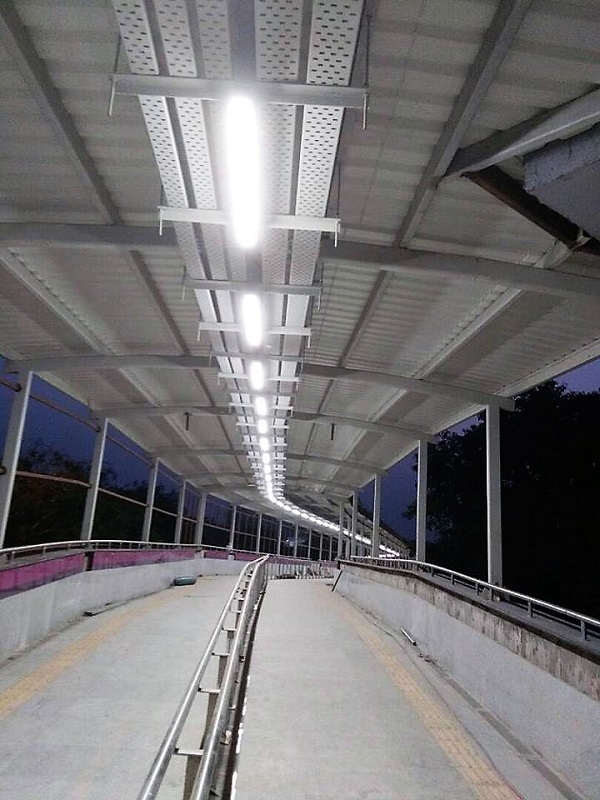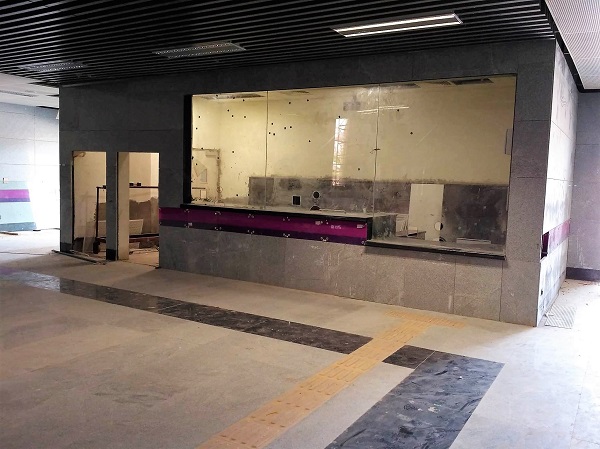 In addition, here's a tweet from June which shows the completed platform level which has platform screen doors –
First look: #Delhi Metro's Kalkaji Mandir Station (new Magenta Line) with PSDs for pax safety. Narrower screens might display info/advts pic.twitter.com/Yfsr6PX7KL

— The Metro Rail Guy (@TheMetroRailGuy) June 8, 2017
As I've highlighted in tweets & comments, the Delhi Metro Rail Corporation is currently conducting signalling tests on this section and hasn't yet applied for an independent safety assessment (ISA) or the Commissioner of Metro Railway Safety (CMRS)' safety approval for starting commercial operations. Whenever they submit their application and the inspection dates are announced, I'll post it via my Twitter handle.
For more updates, check out the Delhi section of The Metro Rail Guy!
– TMRG