Here's a picture-post on ITD-ITD Cem JV's two Herrenknecht tunnel boring machines (TBMs) which are currently stationed at the contractor's New Town yard waiting for the completion of a launch shaft at the Esplanade Interchange Station.
Named S615 and S616, these 75m long Ø6.65m earth pressure balance machines were procured by ITD-ITD Cem JV to build twin tunnels on the 16.34 km Line-2's 5.263 km package UG-2 (Central – Sealdah – Phool Bagan – Subhash Sarovar Ramp), for which they were awarded a Rs 908.63 crore contract in February 2010.
Excavation works began in February 2012 from the ramp towards Phool Bagan Station and onward to Sealdah Station in 2013, where further tunneling was put on hold due to pending land acquisition for the interchange station, which was previously planned to connect up with Line-1's Central Station. With the route not finalized towards Central Station, ITD-ITD Cem JV threatened to pull out of the project, and in the interim sent both machines to Delhi to work on the new 38 km Magenta Line's CC-32 tunnels between Palam Station – Saddar Bazaar – Domestic Station – Shankar Vihar Shaft which got completed in June 2015.
With Line-2's new route realigned and finalized via Esplanade Station in September 2015, both TBMs were sent back to Kolkata where they've since March 2017 been put through an extensive refurbishment plan. As per a reader's comment below (verified to be from ITD Cem), the TBMs completed factory acceptance tests (FAT) on October 10 and 12 this year.
As per the tunneling plan, both machines will be launched from Esplanade Station, travel beneath SN Banerjee Road towards Raja Subodh Mullick Square (where a ventilation shaft is planned instead of a station), and then arrive at Sealdah Station – covering a distance of about 2.2 kms.
Some images –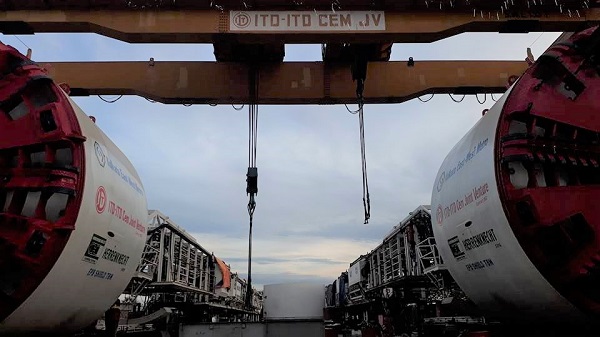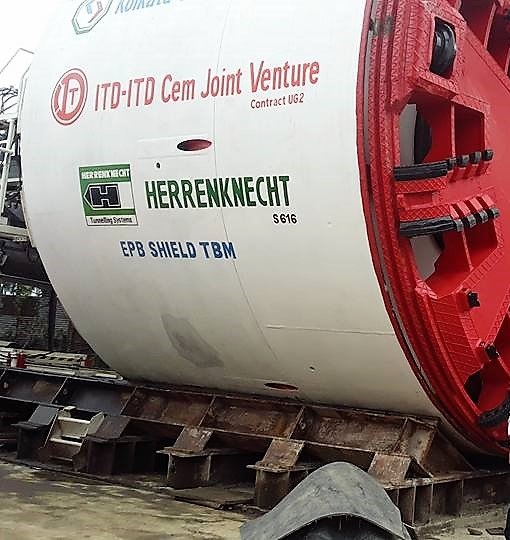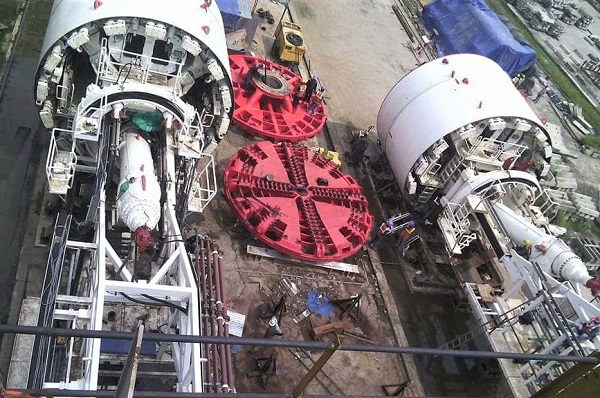 Some older images of the TBMs' parts shot between April and August –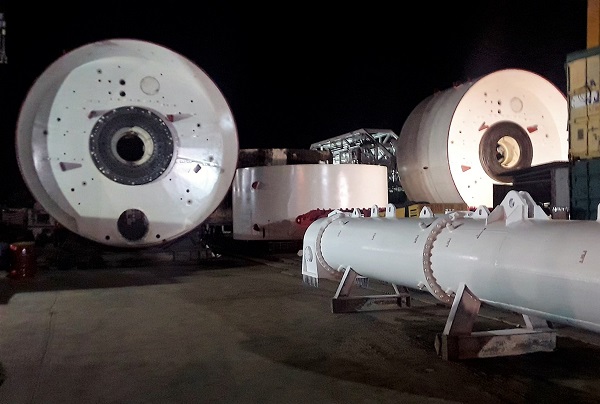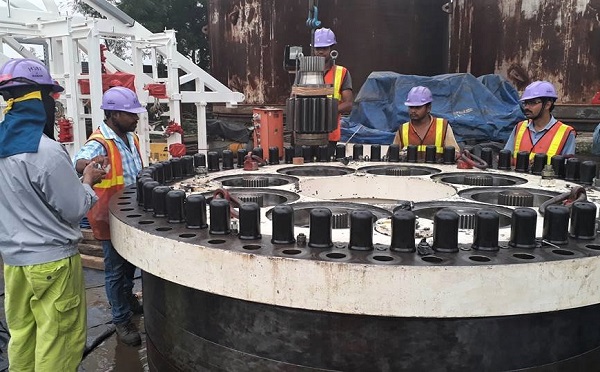 Ground work for the construction of a launch shaft at Esplanade Station was inaugurated in June 2017, and is expected to be ready for deploying both TBMs by April 2018. Until then, both machines will continue to be housed at ITD's New Town Yard.
For more updates, check out the Kolkata section of The Metro Rail Guy!
– TMRG