Towards the end of January, workers from YFC – MBZ JV began soil excavation work for constructing a 1.878 km underground extension of the Delhi Metro's 22.9 km Airport Express Line from Dwarka's Sector 21 Station to the upcoming Exhibition-cum-Convention Centre (ECC) in Dwarka's Sector 25.
YFC-MBZ JV emerged as the lowest bidder for constructing this CC-127 section of the 162 km Phase 3 project in November 2017 after placing a bid of Rs. 302 crores, well below the Delhi Metro Rail Corporation's estimate of Rs 310 crores. Besides twin box tunnels, YFC – MBZ will build one underground station called 'ECC Centre'.
Note – no tunnel boring machines will be deployed here. The line's alignment hasn't been revealed by the DMRC but will most likely look like this with a provision to be extended to Gurgaon in the future:
Here are some site images shot at different times over the past month. Soldier piling for the box tunnels' retaining wall began this past week.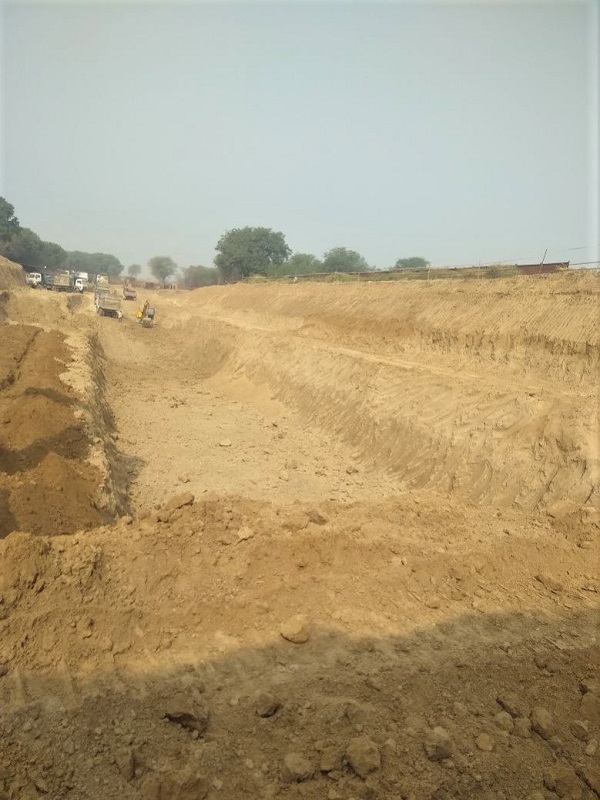 For more updates, check out the Delhi section of The Metro Rail Guy!
– TMRG