Here's a picture-post with some new images of Kochi Metro's 220m long cantilever bridge taking shape over the Indian Railways' lines in Ernakulam.  The bridge forms a crucial piece of Line-1's southern section from Maharaja's College Station, where operations started in October 2017, towards the upcoming Vytilla Mobility Hub – an integrated transit terminal for metro, buses and ferries.
Under construction by S. P. Singla Constructions on a subcontract from Larsen & Toubro for package KC-5A, the curved bridge has been designed with a 90m long central span and two 65m long end-spans on either side. Piling work for its construction began in February 2016, pier caps (box heads) on top of the 2 central piers were cast in Q3 2017, and currently the bridge's spans are being constructed from either side of the railway lines.
Here are some images released by KMRL via a blog post this weekend. For progress comparison, images shot in July 2017 can be viewed here.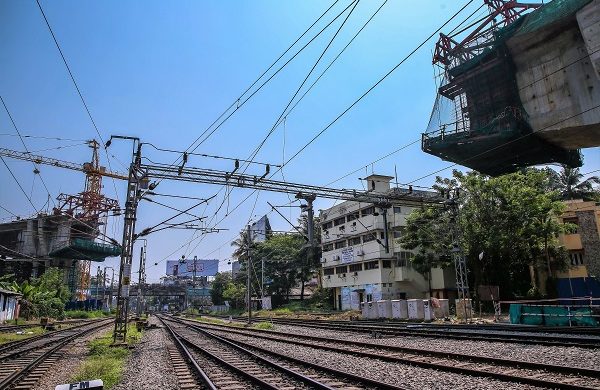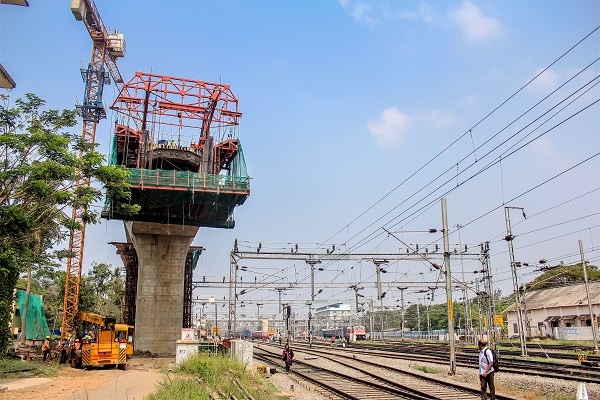 The structure progresses by bits from both the pillars near the track. A concrete stretch of three meters each is being built simultaneously from both the pillars. At the 14th portion, they will join to form the final structure. This complex construction format is undertaken with precise angular calculations at every inch. Any minor aberration in the construction can pose a threat on the bridge intersection.
– KMRL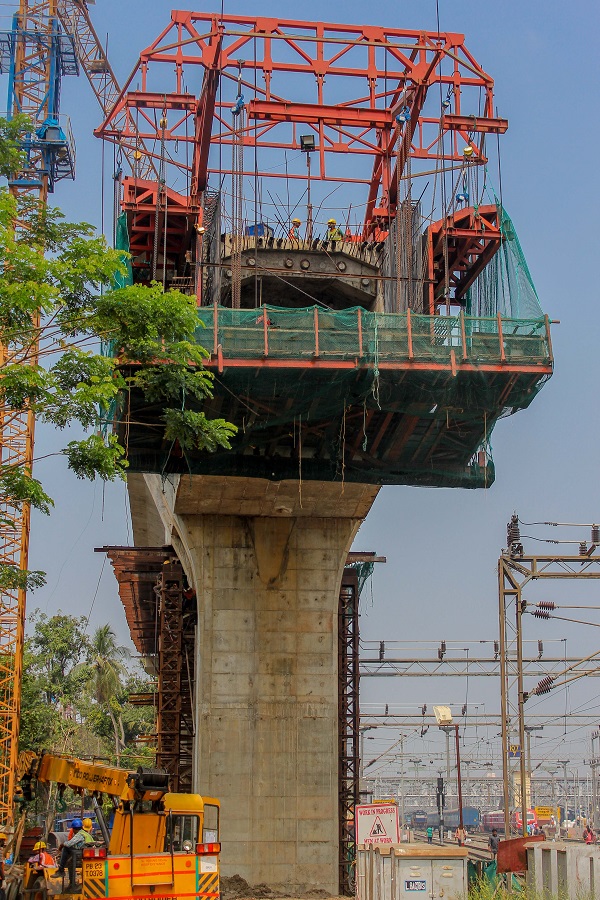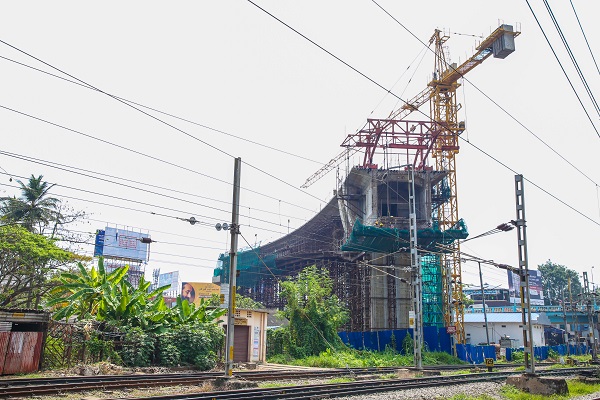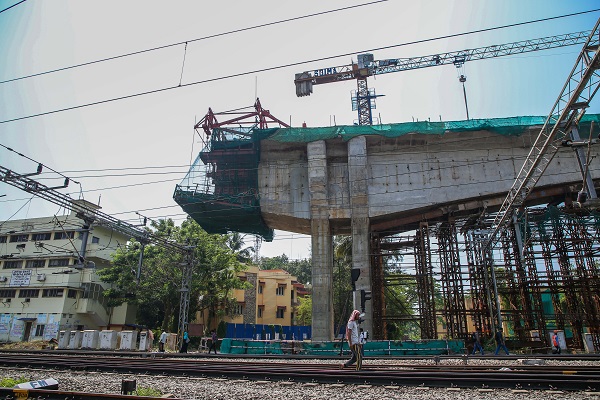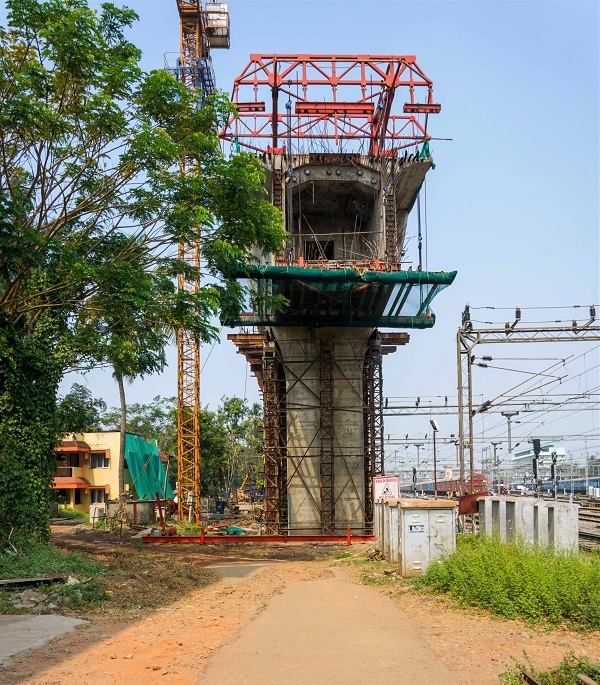 Kochi Metro Rail Ltd. hopes to have construction work completed by August this year.
For more updates, check out the Kochi section of The Metro Rail Guy!
– TMRG