On December 30, workers from CCECC-KEC JV in the presence of Delhi Metro Rail Corporation officials began piling work for a 12.375 km elevated extension of Line-8 (Magenta) between the Vikaspuri Ramp and Haiderpur-Badli Mor Station. This extension (DC-01) is the first section of the 61.679 km (and growing) Phase IV project on which work has begun, and combined with other civil packages will form a 28.92 km extension of Line-8 from Janakpuri West towards RK Ashram.
CCECC-KEC JV emerged as the lowest bidder in November 2019 after placing a bid of Rs 954.86 Cr (DMRC's estimate was 896.00 cr), and was shortly after issued the Letter of Acceptance to begin work with a deadline of 30 months.
This package's scope of work includes the construction of an elevated viaduct between Vikaspuri Ramp and Haiderpur – Badli Mor Station, connector ramp at Vikaspuri to package DC-06, siding line for emergencies and 10 elevated stations at Keshopur, Paschim Vihar, Peeragarhi (interchange with Green Line), Mangolpuri, West Enclave, Pushpanjali, Deepali Chowk, Madhuban Chowk (interchange with Red Line's Pitampura Station), Prashant Vihar & North Pitampura.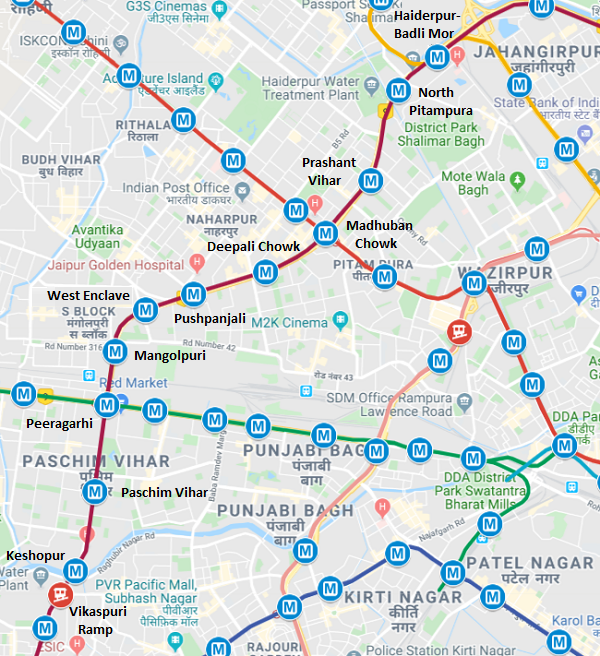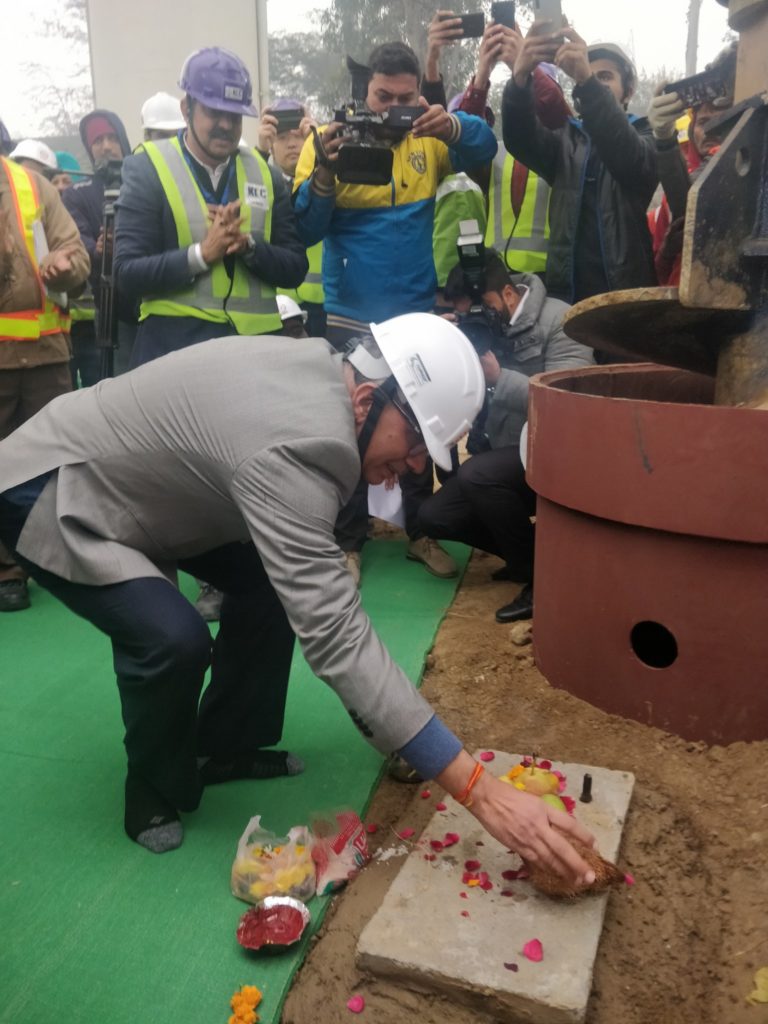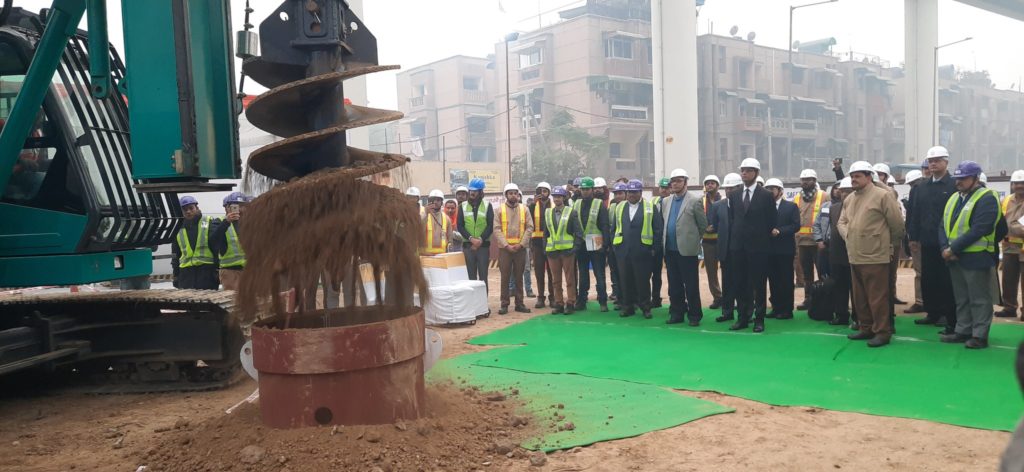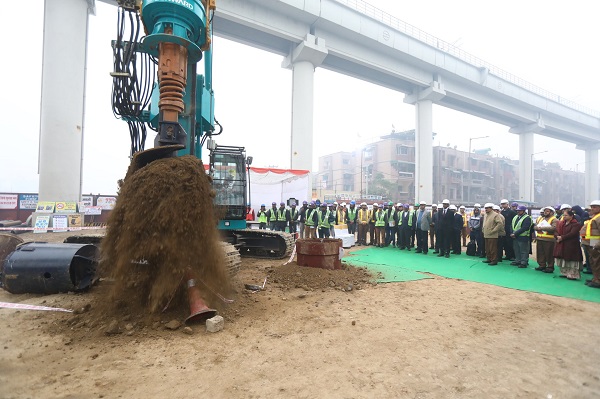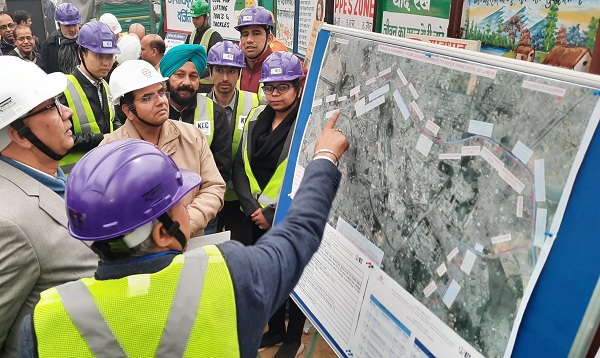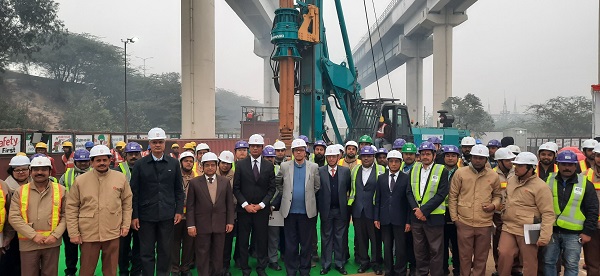 The existing Haiderpur – Badli Mor Station of Line-2 (Yellow) was built futuristically (see images here & here) in the Phase 3 project with an additional level and set of platforms to cater to this Line-8′ extension. When operational, these platforms at a height of 23.5m will become the highest on the network. The current highest are at the Mayur Vihar Phase 1 of Line-7 (Pink) at 22m.
Needless to say, Line-8's next package's scope will start from the Haiderpur – Badli Mor Station's eastern end. Standard architectural finishing and PEB roof-work will be required for which separate bids are expected to be invited.
For more updates, check out the Delhi section of The Metro Rail Guy!
– TMRG