This afternoon, tunnel boring machine 1239 operated by Doğuş-Soma JV recorded a breakthrough at the southern-end of Worli Station for package UGC-03 of Mumbai Metro's 33.5 km Line-3 (Aqua Line) .
This Ø6.65m new Robbins slurry machine, nicknamed Tansa-2, was commissioned in November 2018 from the Science Museum Station to build the 2057m down-line tunnel towards Worli. Along the way, it passed through Acharya Atre Chowk Station's box which wasn't ready in time to receive the machine, so the rings built over there will be dismantled during excavation.
This was 1239's first (and penultimate) breakthrough, Doğuş-Soma JV's second breakthrough for the 5.06 km Mumbai Central – Worli package UGC-03, and overall Line-3's 28th breakthrough.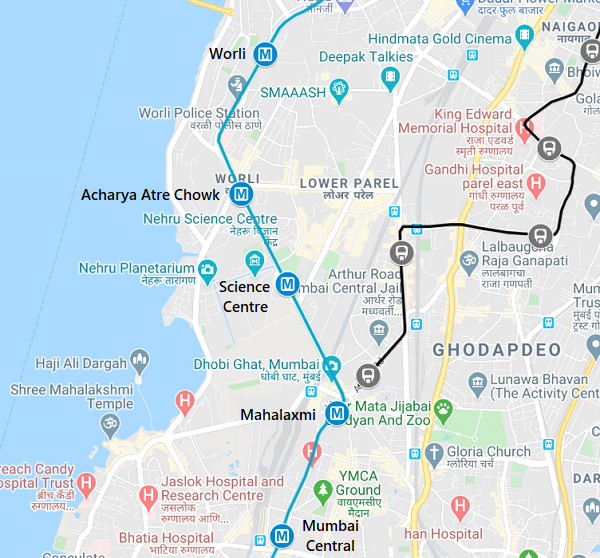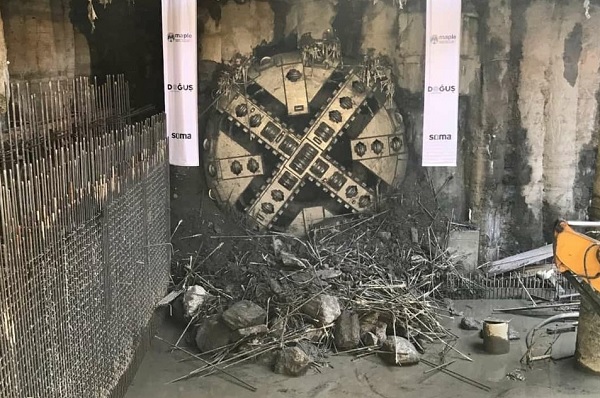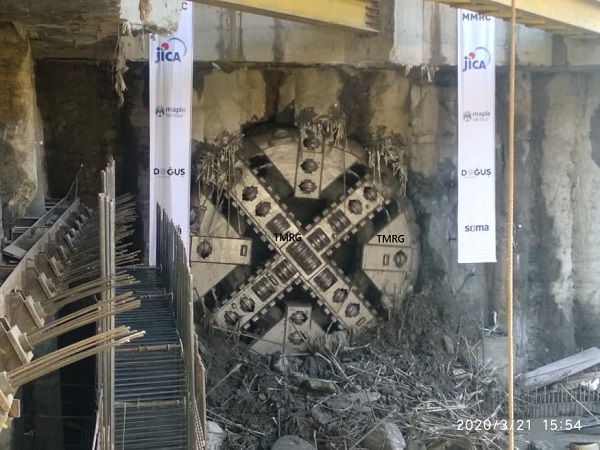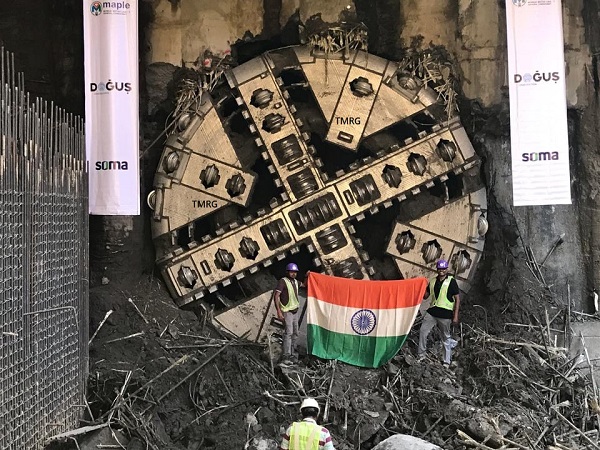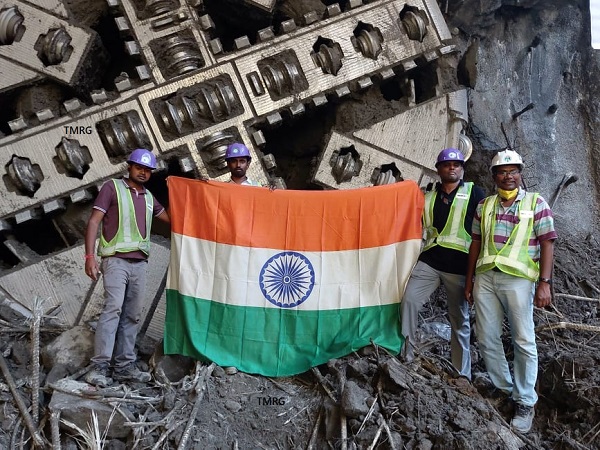 Post-retrieval, the TBM's shields are expected to be retrieved and transported as one unit, in the interest of time, just like how its sister-machine TBM 1238's was done earlier this month.
Package UGC-03 now has 4 more breakthroughs pending. Here's a table displaying its tunneling plan (best viewed on a desktop device) and the status of each tunnel –
TBM
Line
From
To
Distance
Status
1
Up
Science Museum
Worli
2072m
Completed
Jan 2020
1
Up
Science Museum
Mahalaxmi
1118m
Pending
2
Down
Science Museum
Worli
2057m
Completed
Today!
2
Down
Science Museum
Mahalaxmi
1136m
Pending
3
Up
Mumbai Central
Mahalaxmi
837m
Pending
3
Down
Mumbai Central
Mahalaxmi
830m
Pending
For more updates, check out the Mumbai section of The Metro Rail Guy!
– TMRG