The National Capital Region Transport Corporation (NCRTC) on April 17 invited bids for the signalling, train control and telecommunication system of the 82.15 km Delhi – Ghaziabad – Meerut Regional Rapid Transit System.
Per the system specifications issued by NCRTC, the Delhi – Meerut RRTS line will be the first in India to adopt ETCS (European Train Control System) Level 2 signalling system which is the core signalling and train control component of the European Rail Traffic Management System (ERTMS) of standards.
After the 210 coach rolling stock tender notice which received bids from Alstom, Bombardier and CAF, this is the second significant systems procurement related tender notice that has been published for this semi-high speed rail line.
Although this line's development is being financed by the Asian Development Bank (ADB), the procurement of its systems is being funded entirely through state (Delhi & Uttar Pradesh) and central government funds.
Scope: Package 24- Design, Supply, Installation, Testing and Commissioning of Signalling and Train Control and Telecommunication Systems for Delhi – Ghaziabad – Meerut RRTS Corridor of NCRTC.
• Bid Security (in Rs. Million): INR 77 Million
• Completion Period: 1613 Days (4.5 years)
• Bid Submission Start Date: 16-Jun-2020 03:00 PM
• Bid Submission End Date: 23-Jun-2020 03:00 PM
• Bid Opening Date: 24-Jun-2020 03:00 PM
ETCS is reportedly the most advanced train control system operational in the world and provides continuous supervision & communication for safely traveling at high speeds, and will be instrumental on the RRTS network where trains will run with a maximum speed of 160 kmph.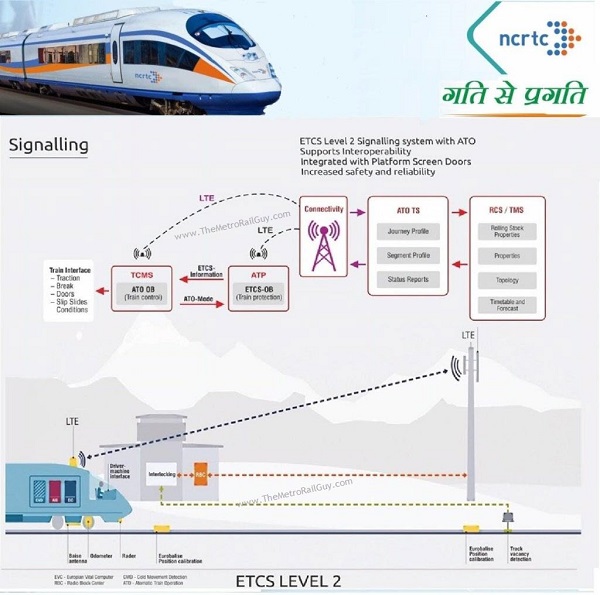 Here's a cool, somewhat grainy, video from Thales explaining the benefits of ETCS Level 2. For further reading, see this page on Thales' site with illustrations of levels 1 to 3.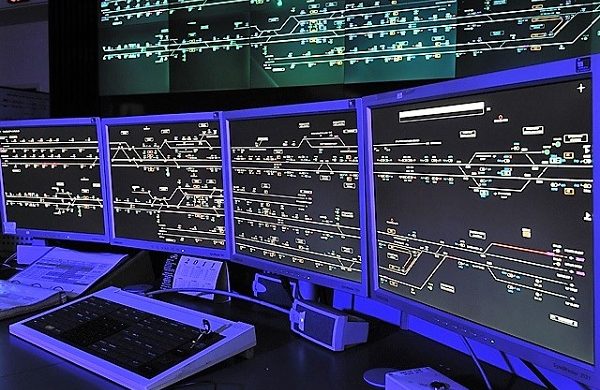 The operational control centre (OCC) for the entire RRTS network will be established in Jangpura near the Sarai Kale Khan terminal where additional stabling lines will be built – connected by civil Package 6 – to monitor and track train speed, movement, traction, and other auxilliary equipment in real time via large electronic displays.
For more updates, check out the NCR RRTS section of The Metro Rail Guy!
– TMRG