Just a few moments ago, Tunnel Boring Machine (TBM) T-59 operated by Hindustan Construction Company – OSJC Moscow Metrostroy (HCC – MMS) JV made a breakthrough at Mumbai Central Station on Mumbai Metro's 33.5 km Aqua Line (Line-3).
This was T-59's first & final TBM breakthrough, 4.049 km package UGC-02 (CST – Mumbai Central)'s second and final breakthrough, and overall Line-3's 29th breakthrough.
The Ø6.68m 817 tonne Terratec dual-mode TBM, nicknamed Vaitarna-2, successfully passed factory acceptance testing (FAT) in October 2017, arrived at the city's port in December 2017 and was lowered into the Azad Maidan shaft at CST Station for assembly in early January 2018.
The TBM was commissioned in February 2018 and traveled 3825m in 26 months to build the up-line tunnel. During its journey, it bored through the diaphragm walls of Kalbadevi, Girgaon and Grant Road stations to record "hidden" breakthroughs where the New Austrian Tunneling Method (NATM) is being used for excavation. Approximately 1200 segments (304 rings) are planned to be demolished at each of these stations.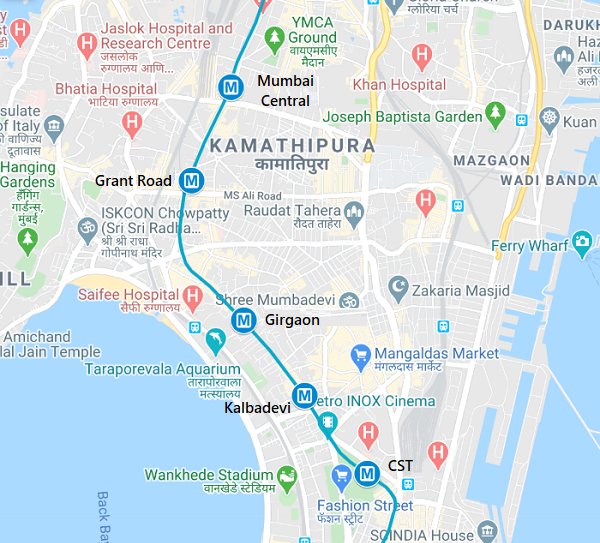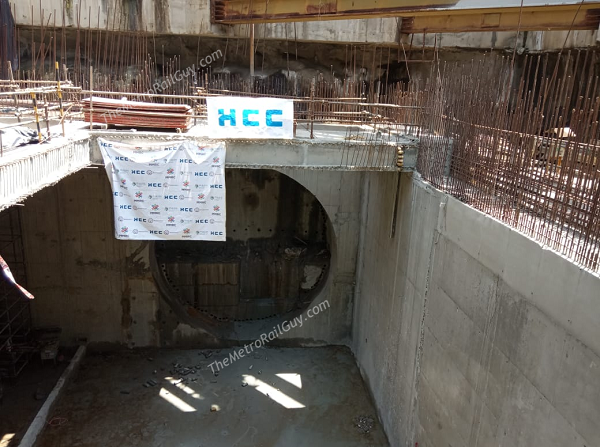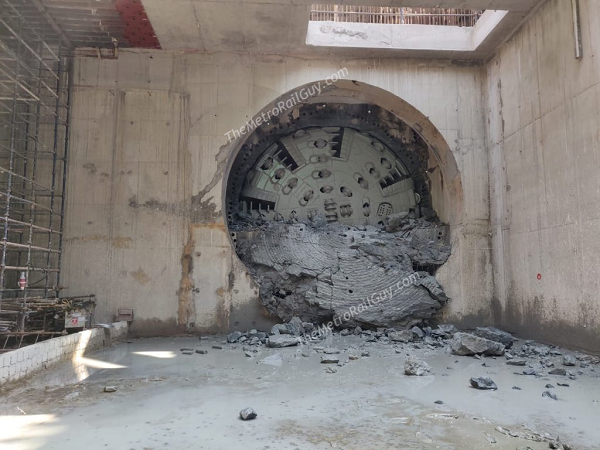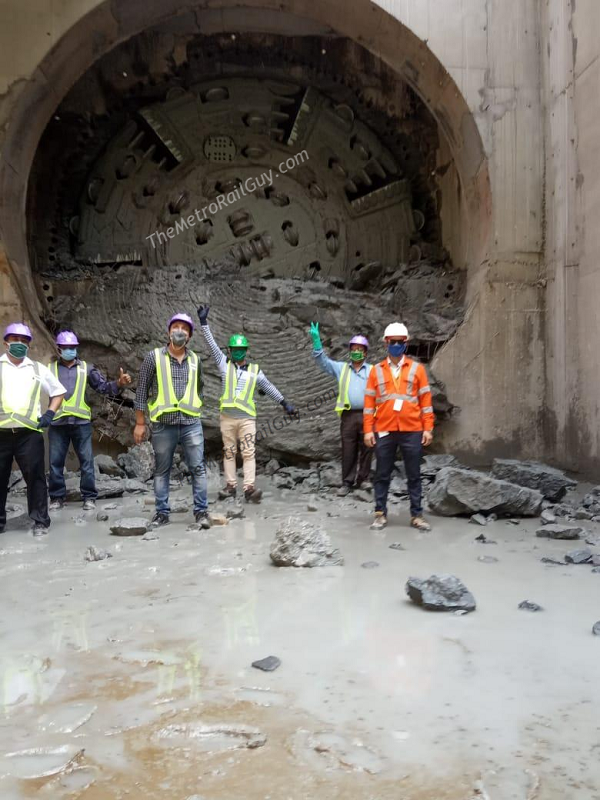 With this development, in addition to L&T STEC JV's package UGC-07 (CSIA T2 – Aarey Ramp) tunneling work on package UGC-02 (CST – Mumbai Central), barring the NATM work at three stations, has been wrapped up.
For more updates, check out the Mumbai section of The Metro Rail Guy!
– TMRG