Workers from J Kumar Infraprojects and Maruti Steel earlier this week completed partial-assembly work on a 36.698 meter steel bridge for launch on Mumbai Metro's 18.6 km Line-2A (Yellow Line).
The 130 MT superstructure currently comprises of 2 girders and will be launched on top of piers P236-237 on either side of a drain, located between Shimpawli and Borivali West stations, after the Delhi Metro Rail Corporation (executor of the line) receives a torque certification from the J Kumar – PSL team. Following that, the Mumbai Metropolitan Region Development Authority (MMRDA) will need to approve its launch date & time.
The 2 assembled girders will carry Line-2A's down-line, and post-launch will be assembled with a 3rd girder, currently lying adjacent on-site, to form the up-line's viaduct. Eventually, the 2.5m deep steel bridge will comprise of 3 main girders (G1, G2 & G3), 24 mid-cross girders, 4 end-cross girders and 52 stringers to form one unit.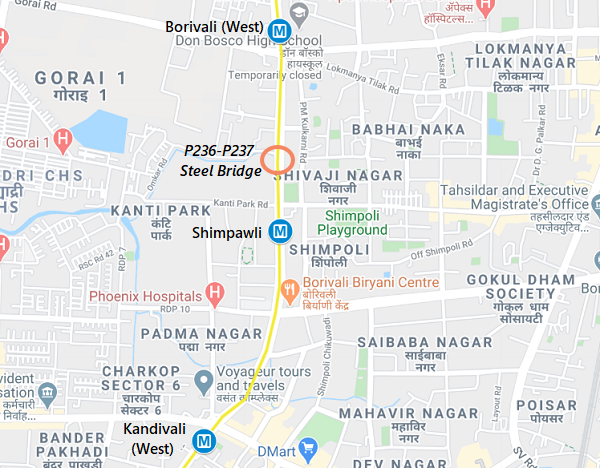 Some images shot on different days this week: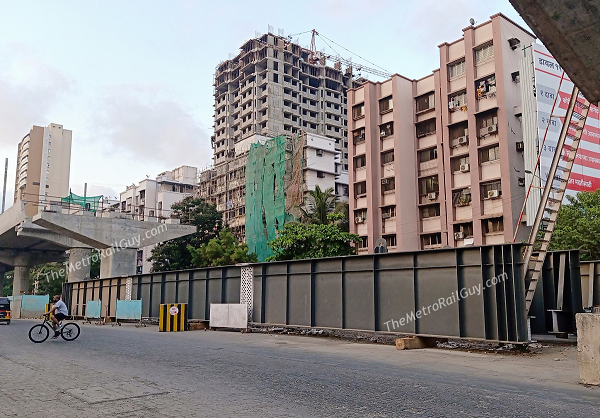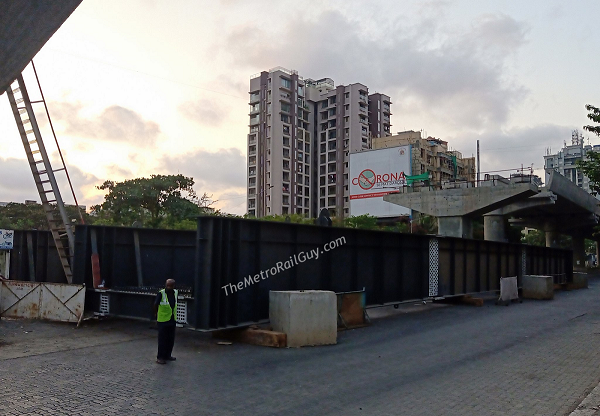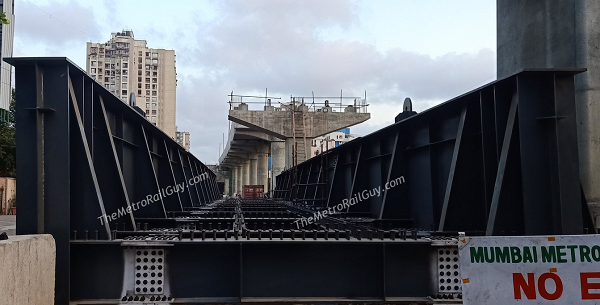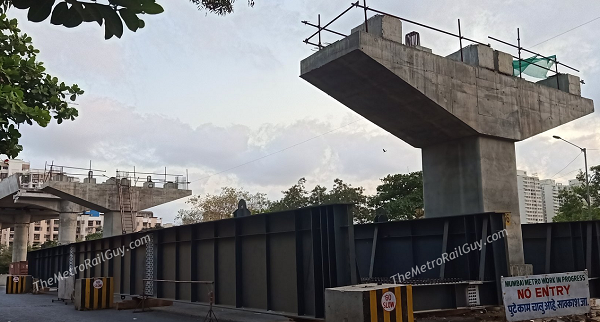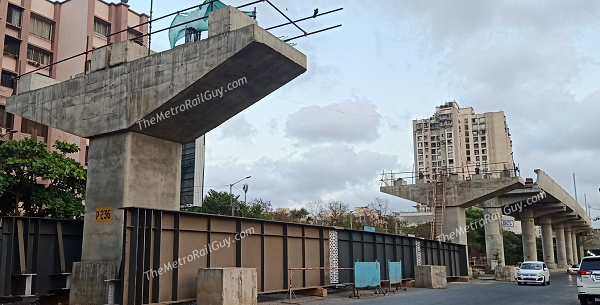 Twitter follower Akshay Patil shot a video of the bridge getting assembled in his May 2020 update. Check it out for some nice visuals of the line including track-welding work in progress by workers from Paras Railtech Pvt. Ltd.
Back in January, J Kumar Infraprojects erected 2 x 51m girders for another steel bridge on top of piers P265 – 266, located between Shimpawli and Kandivali West (formerly Mahavir Nagar) stations. In the coming months, similar bridges are planned to be erected over other drains located near Goregaon West Station in Oshiwara and Valnai Station in Kandivali.
For more updates, check out the Mumbai section of The Metro Rail Guy!
– TMRG
Hat-tip to Frustrated Baba and DPx28