Cyclone Amphan, the worst storm of its type to hit West Bengal in over a decade, had a devastating impact upon the region's aviation, passenger rail and metro systems, one of the busiest in India prior to the nationwide COVID-19 related lockdown.
Amphan slammed into the state from the Bay of Bengal around 2.30 pm on Wednesday, uprooting trees (damaging the world's largest Banyan tree), damaging power lines and destroying many structures in Kolkata and other parts of the state. Wind speeds in Dum-Dum, on Kolkata's north-east corner, were reported as high as 133km/hour – equivalent to a category 2 cyclone.
Here are some photos of the damages shot by followers of MetroRailBlog, a nice YouTube channel, caused by Amphan to the 33 km Kolkata Metro network's 2 lines –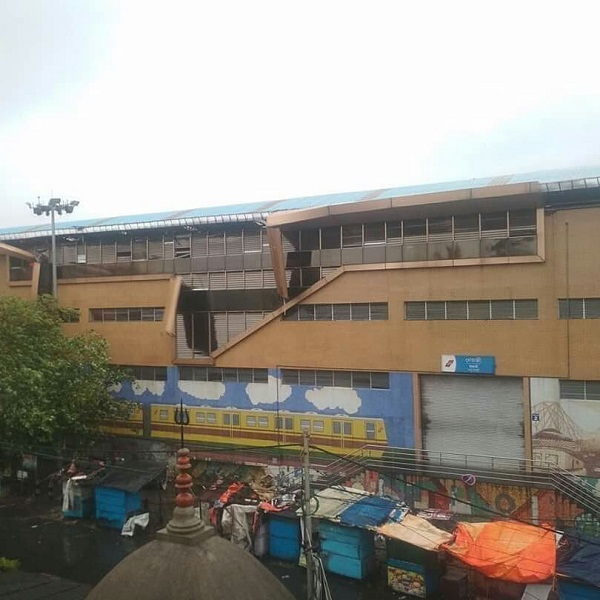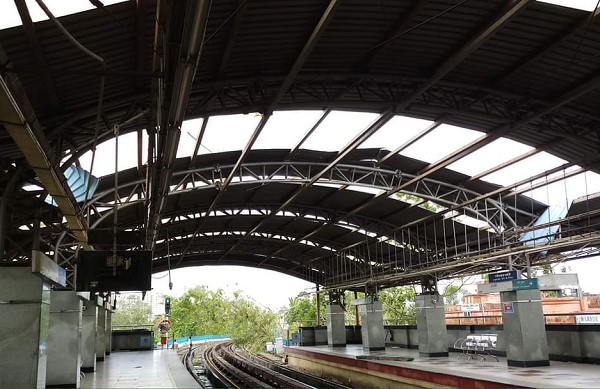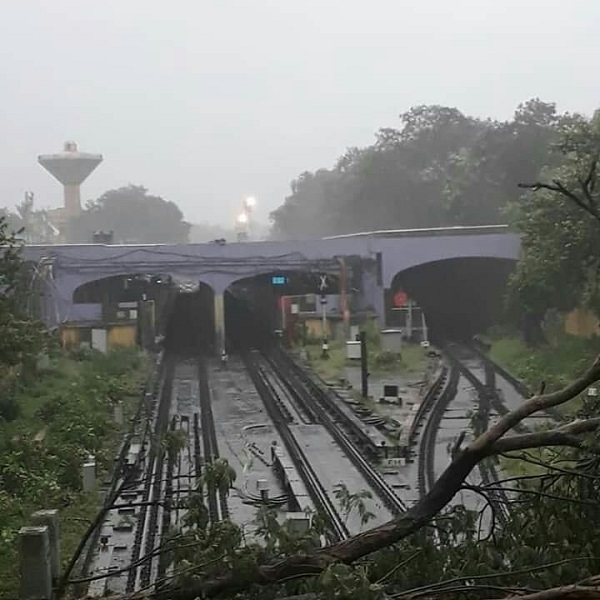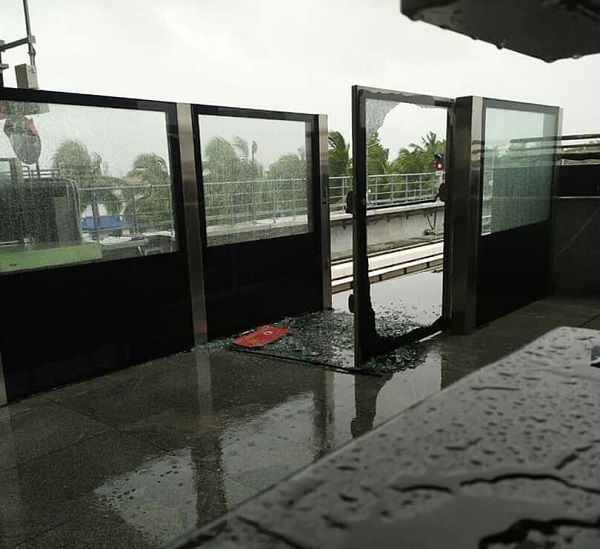 Earlier this month, Kolkata Metro system's two operators had started preparations to restart metro services, suspended due to COVID-19 since March 23, in the city with an aim to maintain social distancing at stations and inside the trains. That plan's go-live date will now likely be revised.
For more updates, check out the Kolkata section of The Metro Rail Guy!
– TMRG