Just east of the Sahar Road Station on the 33.5 km under construction Mumbai Metro Line-3 (Aqua Line) lies the Sahar "Scissor" Crossover Cavern – a facility for the line's Alstom trains to switch tracks between the up-line and down-line.
The 227m long crossover was designed by Geoconsult and is 18m wide at its widest point. The cavern is being built using the New Austrian Tunnelling Method (NATM) by a joint venture of experts from Endacom, Bedi Consulting UK and Normet Group as part of a subcontract from J Kumar – CRTG JV whose responsible for building the 4.45 km package UGC-06 (CSIA T1 – Sahar Road – CSIA T2) of the line.
The JV opted for a shotcrete final lining support method, instead of a traditional fiber-reinforced plastic lined cavern. Per Endacom, this was the first time in Indian metro history that this support method has been used.

A major milestone of this NATM cavern was achieved in February 2020 when an excavator-mounted cutter boom machine broke through from the up-line to the down-line: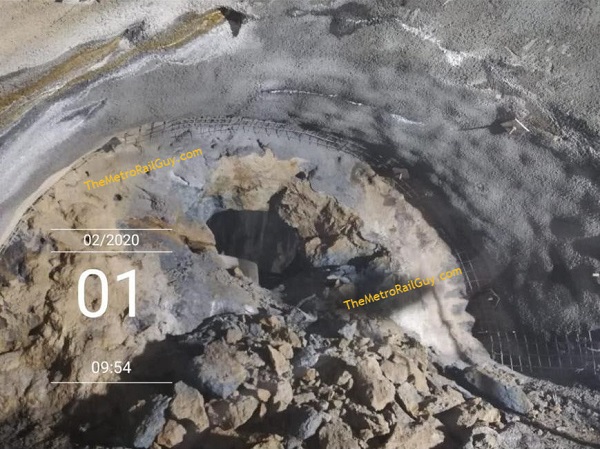 Here are some images shot at different times over the past few months shared by follower Vinay –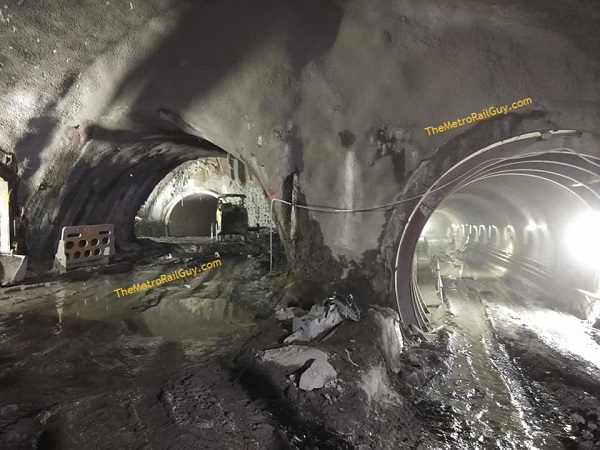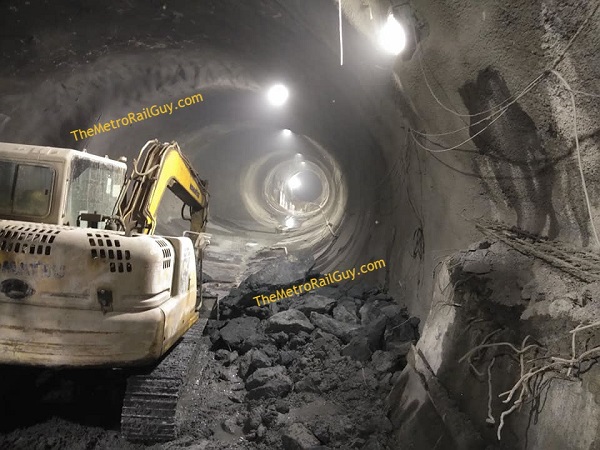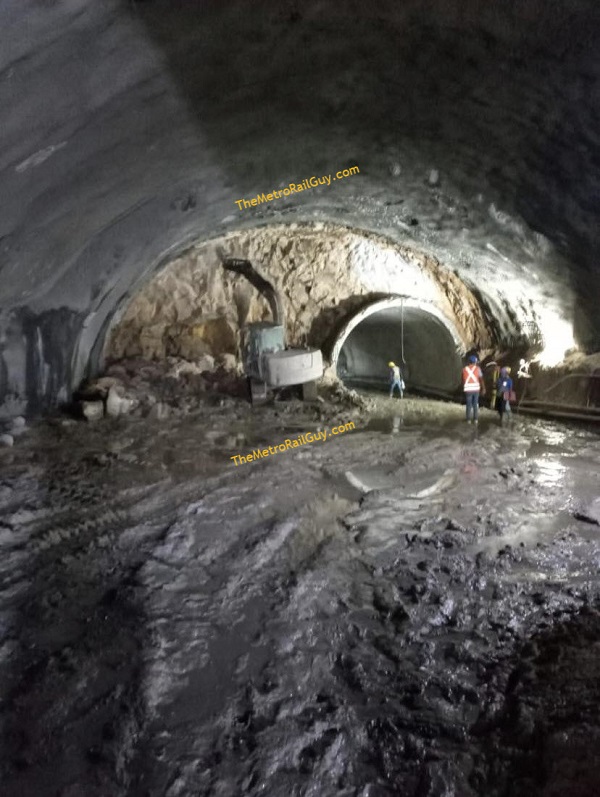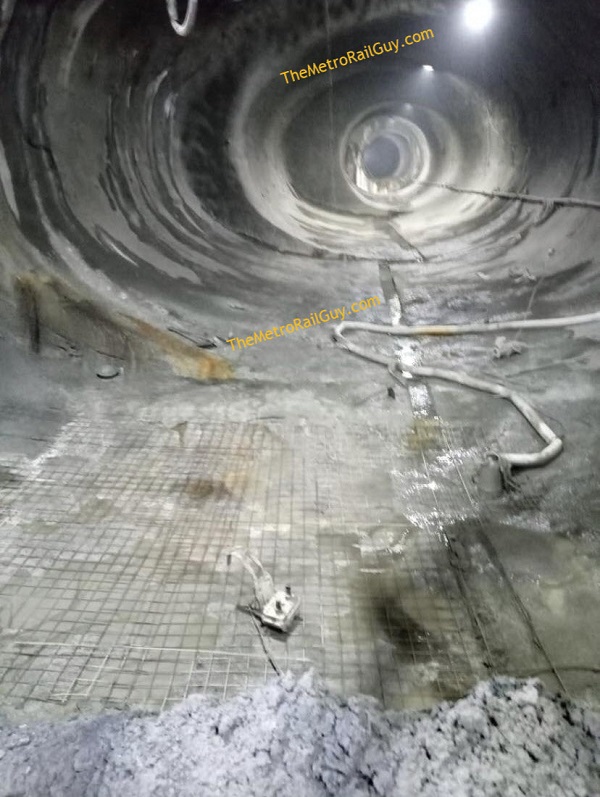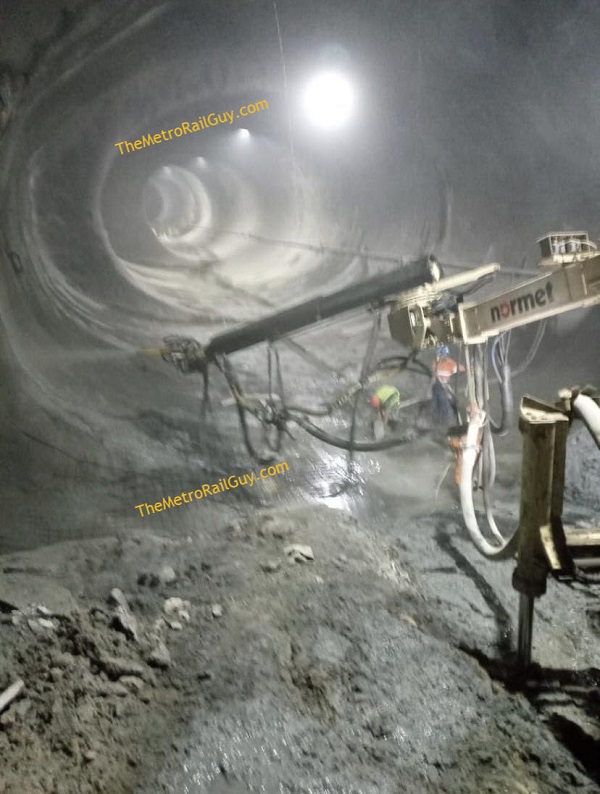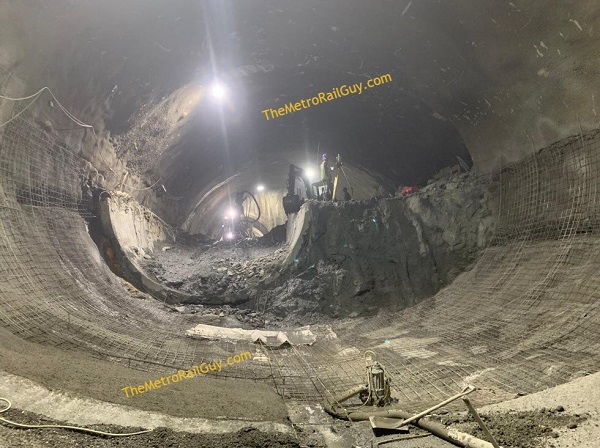 When excavation works come to an end at Sahar, this NATM cavern's tunnels will be finished with a waterproofing membrane (like this at Marol Naka) and a steel fiber reinforced cast concrete final lining.
Here's a nice short & sharp video on NATM tunneling –
Besides 91 cross-passages, Mumbai Metro's Line-3 has major NATM tunnels being built throughout its course at places like Cuffe Parade, Hutatma Chowk, Kalbadevi, Girgaon, Grant Road, Santacruz, Sitladevi and Marol Naka. As they near completion, I might post separately about them.
December 18 Update: Excavation is complete – see details here
For more updates, check out the Mumbai section of The Metro Rail Guy!
– TMRG