Mumbai Metropolitan Region Development Authority (MMRDA) today re-invited bids from civil construction companies to build three iconic bridges for Mumbai Metro's Line-2B (Yellow Line) which'll connect DN Nagar with Mandale near Chembur.
The 3 "iconic" bridges on this 23.6 km elevated line were designed by Designfakt India Pvt. Ltd. and will be constructed at Bandra Kurla Complex (BKC)'s entry, Vakola Nalla Crossing and Mithi River Crossing.
Tender Notification: MMRDA/MMRP/ICONIC/L2B-106
Scope: Part Design and Construction of Iconic Bridges at BKC Entry, Vakola Nalla Crossing and Mithi River Crossing for Metro Line 2B (DN Nagar to Mandale)
Sale of Tender Documents: 11.06.2020 (10:00 hours) to 27.07.2020 (18:00 hours)
Pre-bid Meeting: 2.7.2020 (15:00 hours)
Bid Submission End Date: 28.07.2020 (up to 17:00 hours)
This is the second time bids have been invited for this package. In the first round (initiated in September '19) which got cancelled earlier this year, HCC – J Kumar Infraprojects JV had placed the lowest bid of Rs. 231.55 crore which was 27.80% higher than MMRDA's estimate of Rs. 181.04 crore.
The designs of all 3 cable-stayed bridges were unveiled in July 2019 by Maharashtra's then Chief Minister Devendra Fadnavis, and represent sky (akash), shunya (zero) and swords.
Besides being aesthetically pleasing and creating mini landmarks for the city, these bridges will help to preserve mangroves underneath some of their decks which otherwise would have been deforested if a regular viaduct was built.
Here are the the three bridges' designs and descriptions shared by Designfrakt architects –
Mithi River: Arch Bridge (120m)
The concept of this bridge, the 'Arch', simplistic yet dynamic in its form, derives its inspiration from 'Akash', meaning―the sky. It is located on Mithi River, Mumbai. The bridge is an elegant, sophisticated expression that, much like its name, reaches for the sky as it draws one's gaze along its curve. The large-span arch form embraces a soft compression towards its centre, in turn resolving forces into compressive stresses and eliminating the tensile stresses. This bridge is also designed for the MMRDA.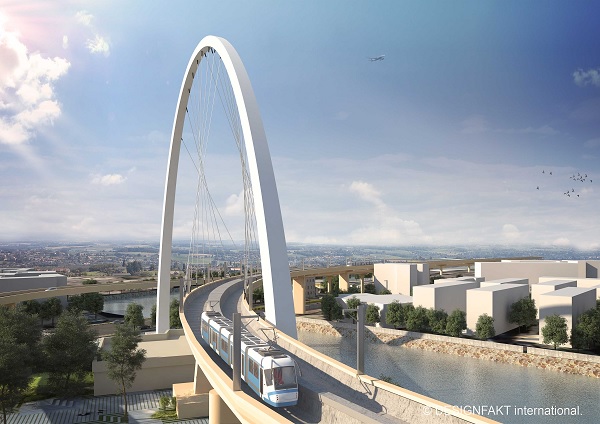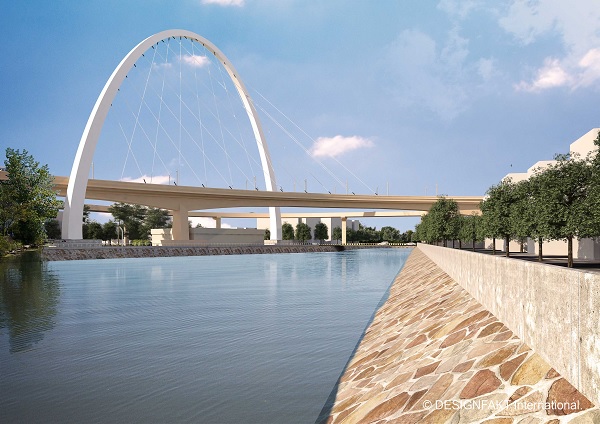 Vakola Nala: Shunya Bridge (80m)
The iconic bridge is proposed at Vakola Nala, Mumbai, for the Mumbai Metropolitan Region Development Authority (MMRDA). The concept of this bridge, 'Shunya', is derived from the historic and most remarkable invention of India, in the 5th century: 'Zero', translated to Hindi as 'shunya'. The bridge is designed as an ode to the immense significance of 'zero' in the technological world. In an important and globalized city like Mumbai, the structure stands to contribute in reflecting India's identity.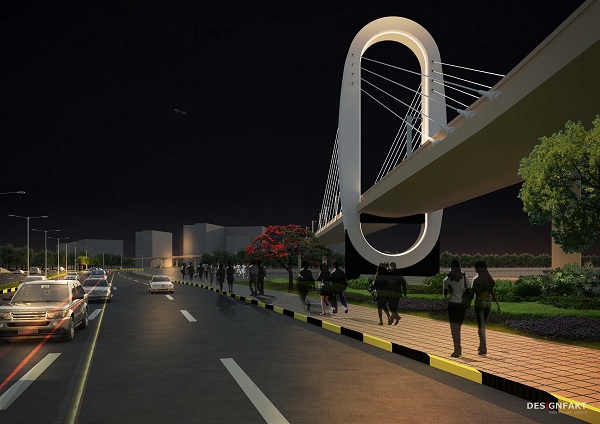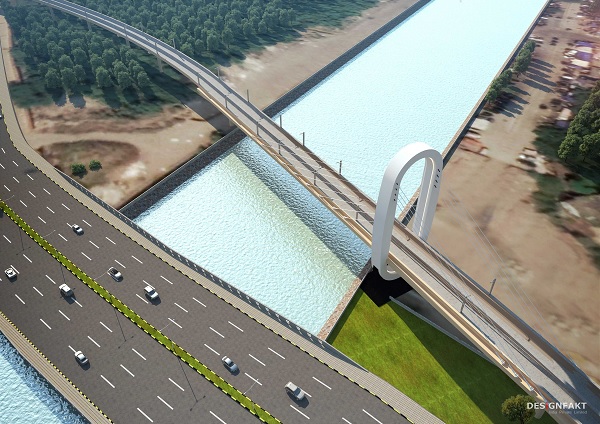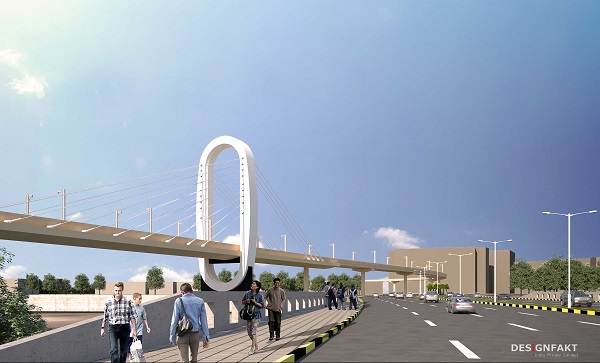 BKC Entry: Swords Bridge (73m)
'Swords' bridge holds a special significance in the context of the state of Maharashtra. It is a dedication to the pride of Maharashtra, and the undying legacy of the warrior-king 'Shivaji' in Indian history. Legend has it, that the great Chhatrapati Shivaji Maharaj was gifted his sword, the 'Bhawani talwar' by goddess Bhawani herself. The divine sword embodies the essence of this bridge. Commissioned by the MMRDA, this iconic bridge is located in Kala Nagar, Mumbai.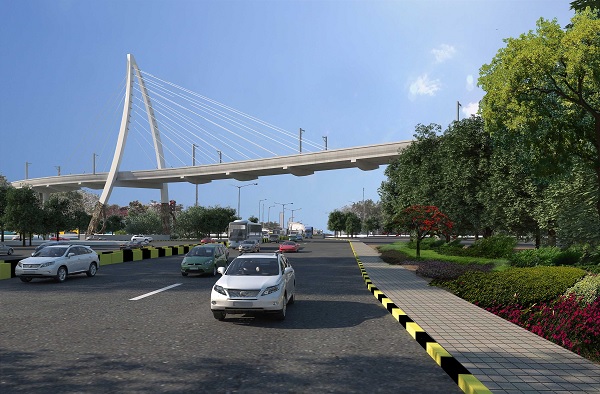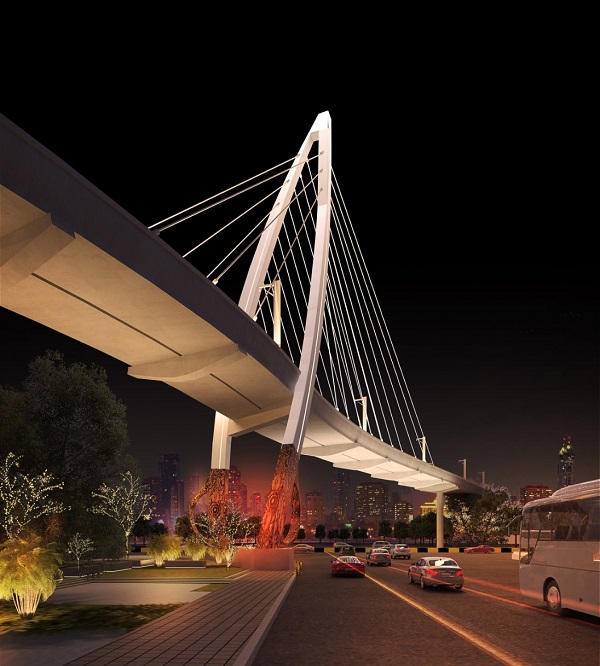 For more updates, check out the Mumbai section of The Metro Rail Guy!
– TMRG
Hat tip to MumbaiLover1