Workers from Longjian – KEC JV in May resumed casting yard development work and pre-construction activities for a 12.558 km extension of Delhi Metro's Pink Line (Line-7), more than a month after it had been suspended due to the nationwide COVID-19 related lockdown.
Longjian – KEC JV was awarded Delhi Metro Phase 4's second contract for Package DC-02 (Maujpur – Sonia Vihar – Majlis Park) in November 2019 with a contract value of Rs. 1,080.00 crore and completion period of 30 months.
Prior to the lockdown, the National Green Tribunal (NGT) had approved construction for another bridge over the Yamuna River (Delhi Metro's 5th) in February. A few weeks later, Sai Geotechnical Engineers Pvt Ltd. and Cengrs Geotechnica Pvt. Ltd. commenced geotechnical soil investigation work at multiple places along the line's route.
Longjian – KEC JV's scope of work includes building the line's 12.558 km viaduct, bridge over the Yamuna River, a PWD double-decker flyover and 8 stations at Yamuna Vihar, Bhajanpura, Khajuri Khas, Sonia Vihar, Wazirabad Surghat, Jagatpur Village, Jharoda Majra and Burari.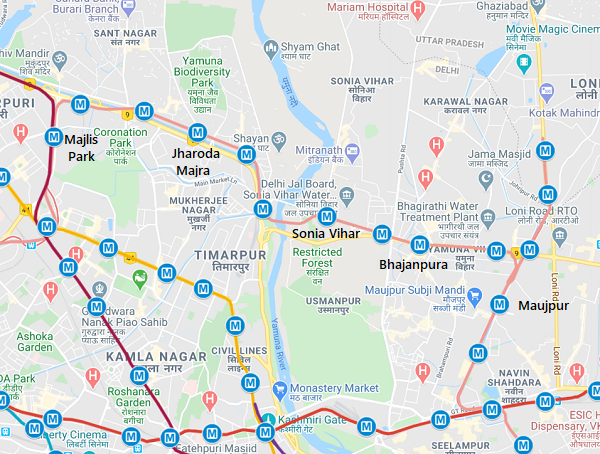 Here's a snap of Longjian – KEC JV's casting yard taking shape last week near the Signature Bridge in Wazirabad or thereabouts –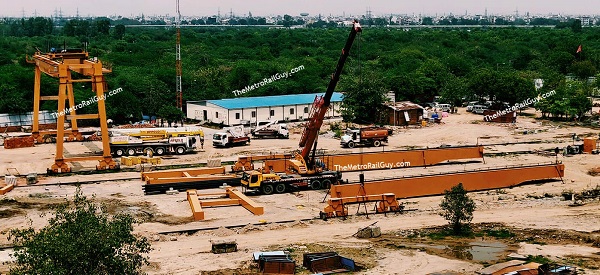 Here are a few images of them constructing a test pile in Sonia Vihar last week –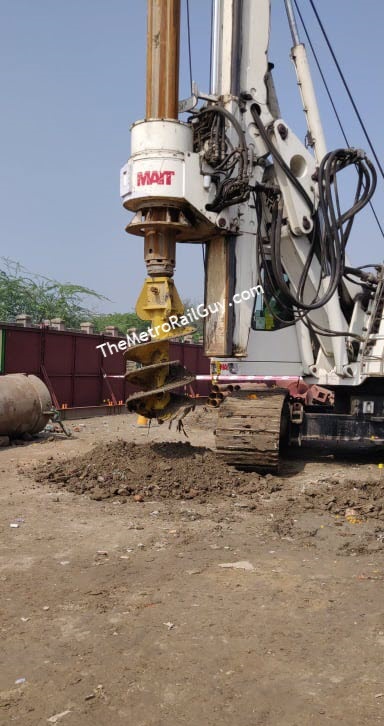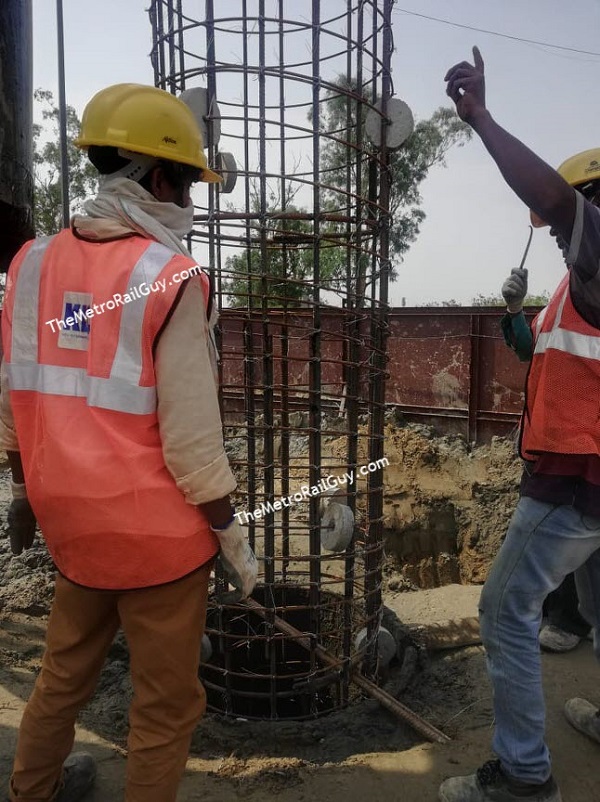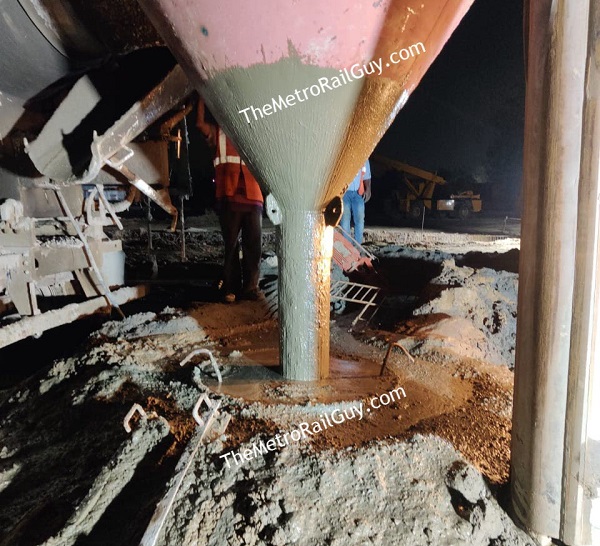 Delhi Metro Rail Corporation's executive director of Corporate Communications, Anuj Dayal, in a recent interview to Times of India claimed that they will be setting new deadlines for Phase 4's lines as only a third of workers are currently available, compared to March, as most had left for their native villages –
Though we are continuing work with the remaining workforce, but the pace of work is suffering. The labour issue will impact the progress of work and the deadlines will have to be modified accordingly.
For more updates, check out the Delhi section of The Metro Rail Guy!
– TMRG