Mumbai Metropolitan Region Development Authority (MMRDA) on Tuesday terminated the bidding process midway for procuring 10 train-sets (rakes) of 4 cars each to run on Mumbai Monorail's 19.54 km Line-1 which connects Chembur with Jacob Circle (Sant Gadge Maharaj Chowk).
This was MMRDA's second attempt to procure new train-sets to improve frequency, and no official reason for canceling the process has been provided.
MMRDA invited bids for these train-sets in February 2020 with an original closing date of April 13 which was revised to June 22, so technical bids for this tender weren't even opened. Either there was a poor showing during the pre-bid meeting or the MMRDA now has other (better?) plans in store for rejuvenating the line.
Tender No. MMRDA/monopiu/0002029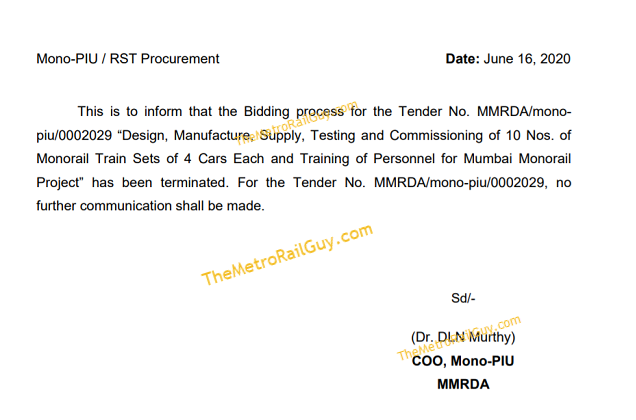 Back in 2019, the MMRDA tried procuring 10 new train-sets and received bids from two firms – China's CRRC and BYD, an american firm headquartered in Los Angeles, but decided to scrap the bidding process for similar unknown reasons.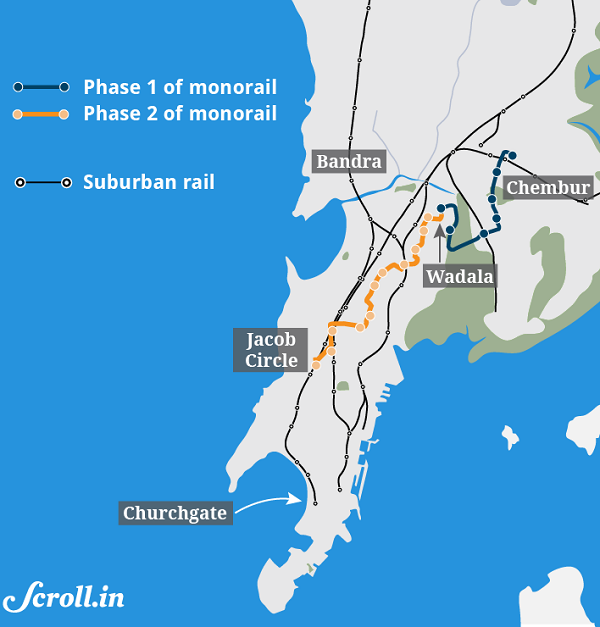 The L&T-Scomi Engineering consortium had originally procured 10 Scomi Sutra train-sets back in 2009-2010 of which only 4 were in operation prior to the COVID-19 related lockdown. The rest 6 were nonoperational due to a lack of low cost high-quality spares which led to the cannibalization of its fleet and further operational losses.
Per a MMRDA official who spoke recently with HT, 2 of those 6 train-sets were to be repaired and ready by "May 31 or the week after that". Whenever operations restart, MMRDA claims these will bring down headways from 23 minutes to 15 minutes.
For updates, check out the Mumbai section of The Metro Rail Guy!
– TMRG