July 3 Update: Bombardier has been awarded the contract valued at approximately INR 2051 crore (245 million euro, $275 million US). Contract has a provision for UPMRCL to order an additional 51 coaches. Bombardier will be supplying its MOVIA rail-car product and CITYFLO 650 rail control solution.
Original Post: Bombardier Transportation today emerged as the lowest bidder for supplying 201 standard gauge coaches (rolling stock) including the train-control and signalling system for the 32.385 km Kanpur Metro and 29.40 km Agra Metro's Phase 1 projects.
Uttar Pradesh Metro Rail Corporation Ltd. (UPMRCL) invited tenders for the projects' rolling stock & signalling systems' procurement in December 2019, and technical bids were opened on February 18, 2020 to reveal a list of 4 bidders which included BEML, Alstom, CRRC and Bombardier.
UPMRCL's estimate is unknown. Bid values will be added to the table below when available.
| | |
| --- | --- |
| Bidder | Position |
| Bombardier Transportation India Pvt. Ltd. – Bombardier Transportation GmBH | L1 |
| BEML Limited – Hitachi STS | L2 |
| Alstom Transport India Ltd. – Alstom Transport S.A. | L3 |
CRRC's technical bid was rejected, so their financial bid was not opened.
UPMRCL Tender Notice: KNPAGRS-01
Scope: Design, Manufacture, Supply, Testing, Commissioning and Training of 201 nos. Standard gauge cars, including Train Control & Signalling System for Agra & Kanpur Metro Project.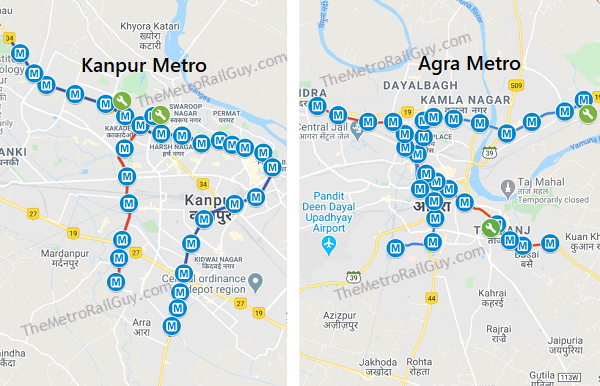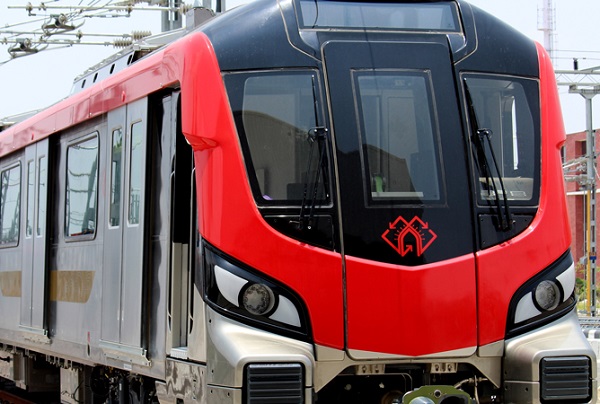 Here's the technical bid evaluation summary published last Friday –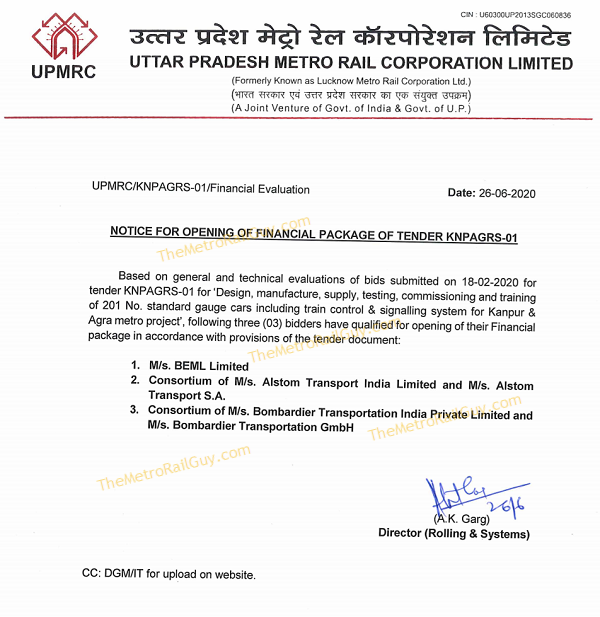 This crucial systems contract is being financed by the European Investment Bank (EIB) through a €650 million (approx. Rs. 5406.50 crore) loan that it officially began appraising in March 2020.
67 trains on both Kanpur & Agra's metro systems will run in 3-coach formations of DMC+TC+DMC where DMC = Driving Motor Car and TC = Trailer Car. An exact split of the rolling stock by city has not been revealed, and that's something I expect it to be finalized at a later time.
The financial bids will now be evaluated by UPMRCL's procurement, rolling stock and finance teams. If no issues arise, then with the EIB's approval – Bombardier will be handed a letter of award (LoA) in the coming weeks.
If and when awarded, this will be Bombardier's second major win in 2 months. Back in May, they won the 82.15 km Delhi – Meerut RRTS line's rolling stock contract for 210 coaches (30×6 + 10×3) which they intend to design at their Global Engineering and Technology Centre in Hyderabad and manufacture at their Savli, Gujarat facility.
For more updates, check out the Kanpur & Agra sections of The Metro Rail Guy!
– TMRG