Som Projects Private Limited has started piling work to build an interchange between the Delhi Metro's Green Line (Line-5) and Pink Line (Line-7) as part of package CC-136 of the Delhi Metro's 162 km Phase 3 project.
For unknown reasons, the DMRC during the 124 km Phase 2 project's construction (2006-2010) did not construct a station on the Green Line abutting the Ring Road – one of the biggest design oversights on the entire network. During Phase 3's construction, the DMRC initially planned to build a 820m foot overbridge to connect the new Pink Line's Punjabi Bagh West Station with the Green Line's Shivaji Park Station, but that plan did not materialize for want of a better long-term solution.
To fix this, Som Projects is now constructing or retrofitting an entirely new 'halt' station with platforms on the operational viaduct of the Green Line, without a concourse area, to allow passengers to board and de-board. Riders will then need to go down one level and take a 230m elevated walkway to the reach the concourse area of the Punjabi Bagh West Station of the Pink Line.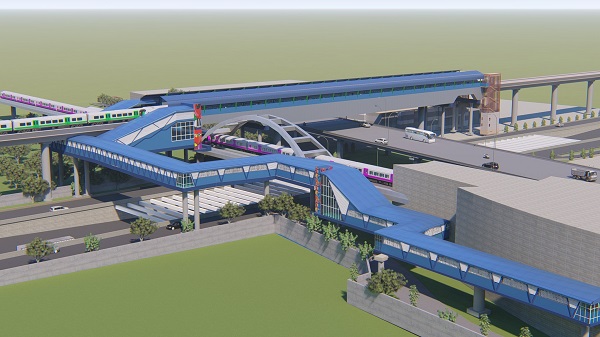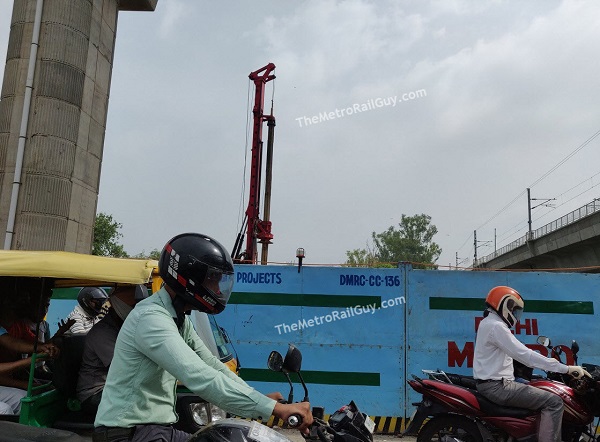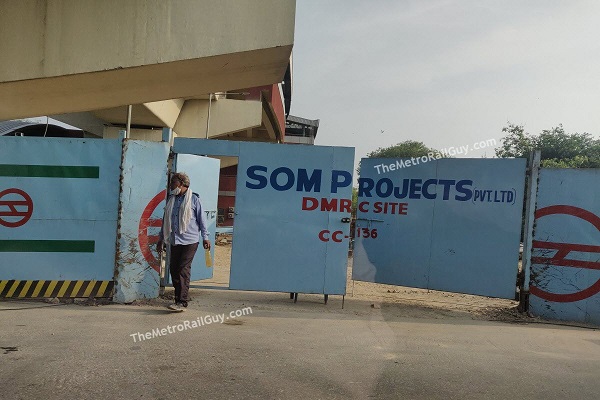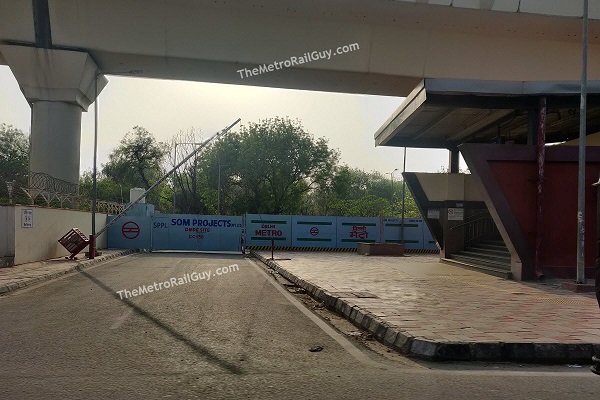 Som Projects was awarded a 13-month contract in August 2019 with a value of Rs. 46.77 crore. They're being assisted by LKT Engineering who won its Detailed Design Consultant (DDC) contract in October 2019 and by Bridgecon Infa Consultants who won the Proof Consultant contract in January 2020.
More design renderings of how the interchange will turn out can be viewed here.
For more updates, check out the Delhi section of The Metro Rail Guy!
– TMRG