3 firms have submitted bids for the track-work contract (Package 17) of the 82.15 km Delhi – Meerut RRTS line project, after officials from the National Capital Region Transport Corporation (NCRTC) opened tenders today afternoon to reveal its list of bidders.
NCRTC invited bids from firms in April and expects the assigned contractor to complete all track-work on the Delhi – Meerut line's 22 stations, viaduct, ramps, tunnels and depots – from manufacturing to supply to installation to testing to commissioning – in 1,260 days (3.45 years) from the letter of award.
The exact length of rails to be laid wasn't included in the 1 pager tender notice, but I estimate it to be around 500 kms.
Bidders:
Ircon International Ltd.
KEC International – STS – VNC JV
Larsen & Toubro Ltd.
The bids have now been sent for technical evaluation which can take a couple months to complete. When that is done, the financial bids of the technically qualified bidders will be opened to reveal who's the lowest bidder and most likely contractor.
Tender No: Package 17 – DM/CN/COR-OF/107
Scope: Manufacturing, Supply, Installation, Testing and Commissioning of Ballast-less or Ballasted Track from Sarai Kale Khan (in Delhi) to Modi Puram (in UP) including Jangpura Stabling Yard, Duhai and Modipuram Depots for RRTS Corridor of NCRTC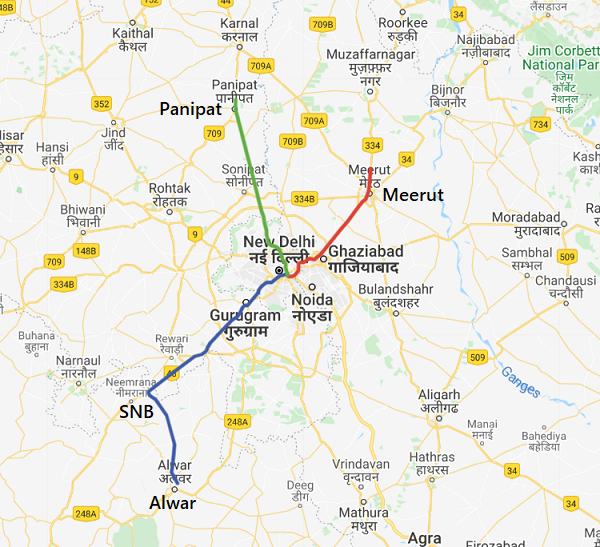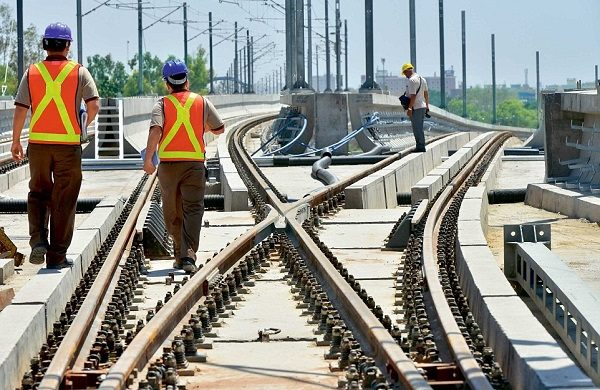 Per NCRTC, ballastless tracks were chosen for the following reasons:
Low maintenance requirements
Less dimension of track both depth and width (results in reduction of Tunnel Diameter)
Saving in elevated structure cost due to less weight
Maintenance of complex Geometric parameters of track
Increased service life
Make in India- Equal Opportunity for Indian contractors
With today's development, if I'm not mistaken – only one major tender notice is now pending for the Automatic Fare Collection (AFC) System. Here's the status of the Delhi – Meerut RRTS line's major systems related contracts:
A detailed status of each civil package can be viewed here.
Technical bid evaluation has been underway since February 2020 for the supply of 22,000 MT of Head Hardened Rails, and the financial bids submitted by 5 firms are expected to be opened any time now. Stay tuned to find out its winner.
For more updates, check out the NCR RRTS section of The Metro Rail Guy!
– TMRG