Workers from Sam India Builtwell – Gulermak JV in the presence of Delhi Metro Rail Corporation (DMRC) officials today began test piling works at Majlis Park Station for constructing a 7.473 km elevated extension of Delhi Metro's Magenta Line (Line-8) between Haiderpur Badli Mor and Ashok Vihar.
Sam India – Gulermak JV was awarded this section (Package DC-03R) of the Delhi Metro's Phase 4 project in June 2020 with a contract value of Rs. 766.12 crore and completion period of 30 months. This package is the third and penultimate package, where construction work has started, of the 38.235 km Magenta Line (Line-8)'s 28.92 km extension from Janakpuri West – RK Ashram.
Besides constructing this section's viaduct viaduct, Sam India – Gulermak will build siding lines, a connection to the existing Mukundpur Depot, and 4 stations at Bhalswa, Majlis Park (interchange with Pink Line), Azadpur (interchange with Pink & Yellow lines) and Ashok Vihar. The line's viaduct will also partly be integrated with a PWD flyover between Azadpur and Derawal Nagar on G.T. Road.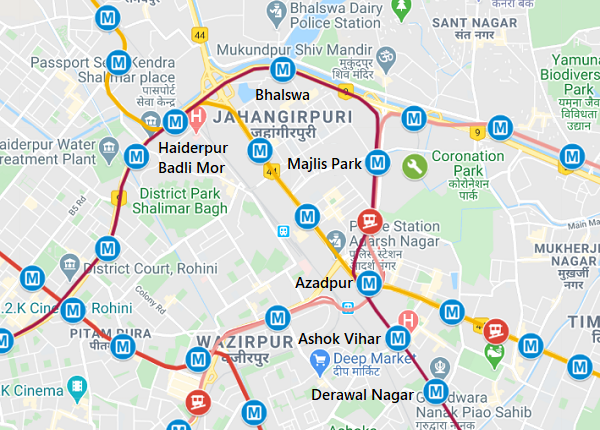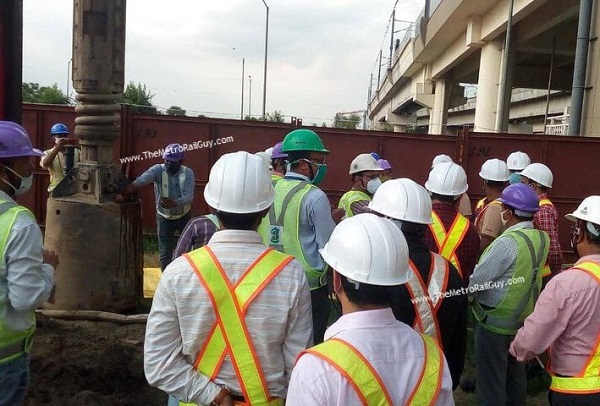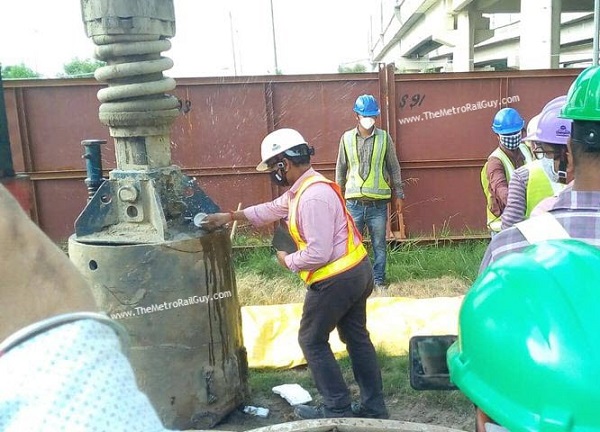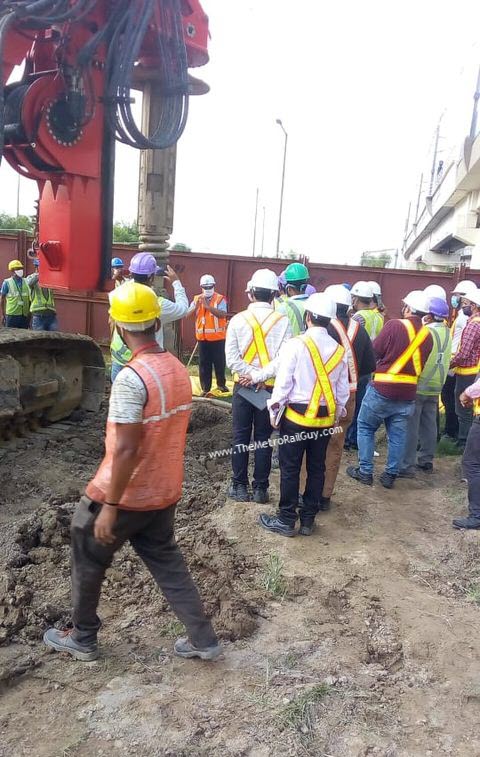 Sam India – Gulermak started setting up their casting yard in Majlis Park back in July – see some snaps here. With today's development, the Magenta Line is now essentially under construction on a 22 km section all the way from Janakpuri West to Derawal Nagar by HCC-VCCL JV (Package DC-06), CCECC – KEC JV (Package DC-02) and Sam India – Gulermak JV (Package DC-03R).
Bids for the construction of Package DC-05 – the next (and final) package of the Magenta Line's extension are yet to be invited. That roughly 7 km underground section will consist of 6 stations at Derawal Nagar, Ghanta Ghar, Pul Bangash (interchange with Red Line), Sadar Bazar, Nabi Karim and RK Ashram (interchange with Blue Line).
For more updates, check out the Delhi section of The Metro Rail Guy!
– TMRG