November 11 Update: Contract to SWPL – GSC JV was awarded today.
Original Post:
Shapoorji Pallonji Group's subsidiary Sterling & Wilson Pvt. Ltd. in a consortium with Russia's GSC Construction Company today emerged as the lowest bidder for the 32.385 km Kanpur Metro Phase 1 project's 750 Volts DC Third Rail Electrification and Power Supply contract after officials from the Uttar Pradesh Metro Rail Corporation (UPMRC) opened financial bids submitted by four firms.
UPMRC invited bids for this contract (Package KNPE 1&2) on February 20 with an estimated cost of Rs. 500 crore and opened technical bids in July to reveal 4 bidders. Technical bid evaluation was completed on August 25.
Financial Bid Values:
| | |
| --- | --- |
| Firm | Bid |
| SWPL – GSC JV | Rs. 419.14 crore |
| Siemens | Rs. 423 crore |
| Larsen & Toubro (L&T) | Rs. 467.36 crore |
| KEC – Gulermak JV | Rs. 468.91 crore |
Brief Scope of Package KNPE-1&2: Design, Supply, Installation, Testing & Commissioning of Receiving cum Auxiliary Main Sub Stations Including High Voltage Cabling from Grid Substations, 750 Volts DC 3rd Rail Traction System, 33kV Cable Network, ASS, TSS & SCADA System for Corridor-1 & 2 of Kanpur Metro Rail Project at Kanpur, Uttar Pradesh, India.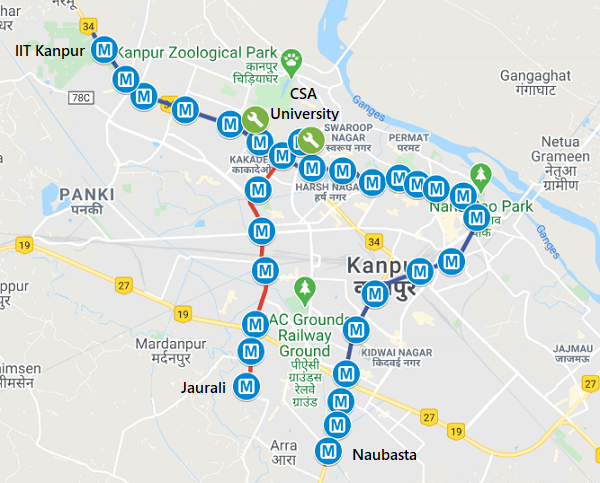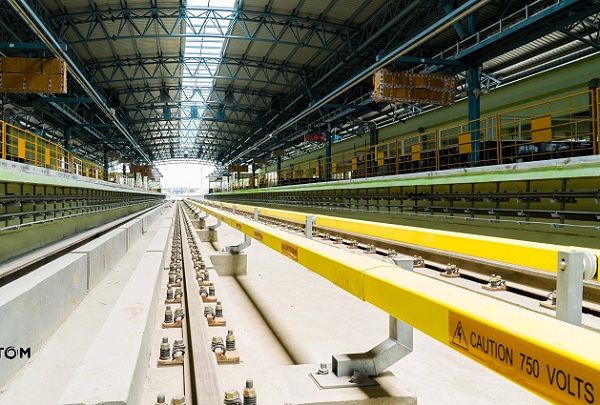 If no issues arise during financial bid evaluation, then SWPL-GSC will be awarded with the line's second major systems contract (see all) in the coming weeks with a deadline to complete all works within 40 months. Back in early July, the contract for the system's rolling stock and signalling was awarded to Bombardier Transportation.
For more updates, check out the Kanpur section of The Metro Rail Guy!
– TMRG