Six kilometers north of Nagpur's newly installed bowstring bridge, workers from ITD Cementation India Ltd. are constructing another 231.2 meter long balanced cantilever bridge over the Indian Railways' tracks for Nagpur Metro's 19.4 km Aqua Line.
Coming up on piers P198, P199, P200 and P201 near Anand Talkies between Sitabuldi and Cotton Market stations, this three span bridge will be 16 meters high and have a configuration of 62.2 m + 97 m (central span) + 72 m.
Maharashtra Metro Rail Corporation Limited (Maha Metro) had explored options to erect steel girders or push a steel bridge here, but chose a cantilever concrete bridge due to logistical issues – primarily the lack of space for additional intermediate piers' construction, lack of a staging area for a steel bridge's assembly, and to avoid disruption to the Central Railways' high-density lines.
The bridge's construction is being carried out by ITD Cem as part of a Rs. 372.17 crore contract they won in March 2017 to build the 38.215 km Phase 1 project's Reach-4 viaduct between Sitabuldi and Prajapati Nagar.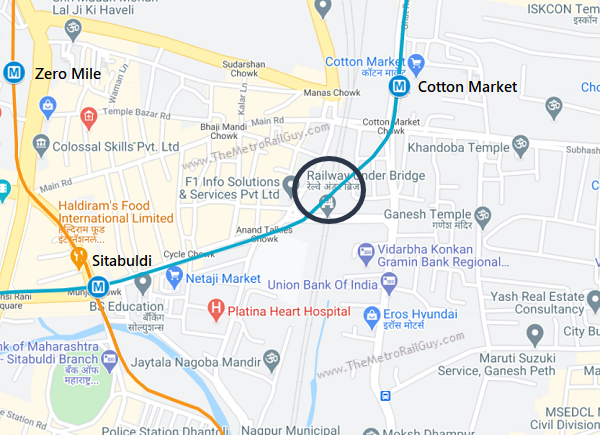 Piling work for its construction began in October 2018, and massive pier caps (box heads) on top of the 2 central piers (P199 & P200), on either side of the railway lines, were cast in Q1 2020. Currently the bridge's spans are being constructed using form traveler systems. Here are some views of it shot in September courtesy Maha-Metro: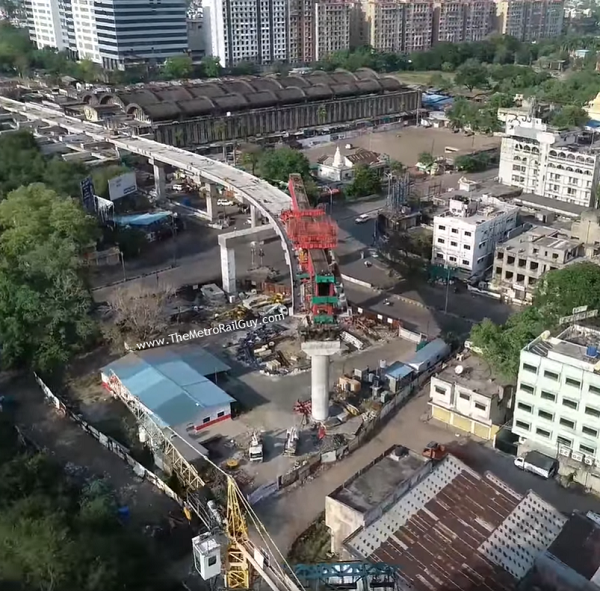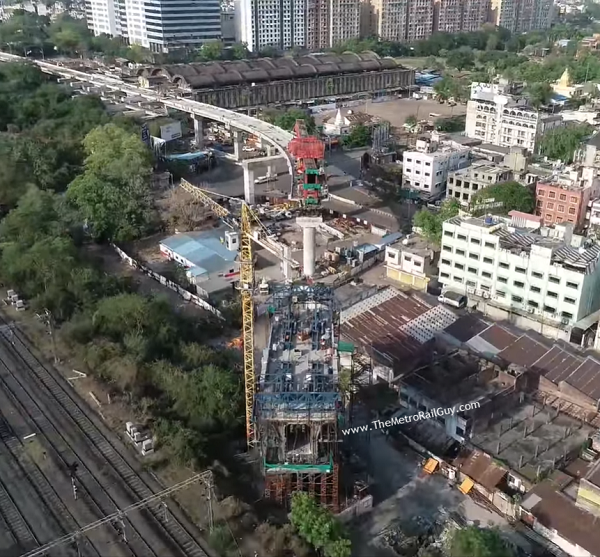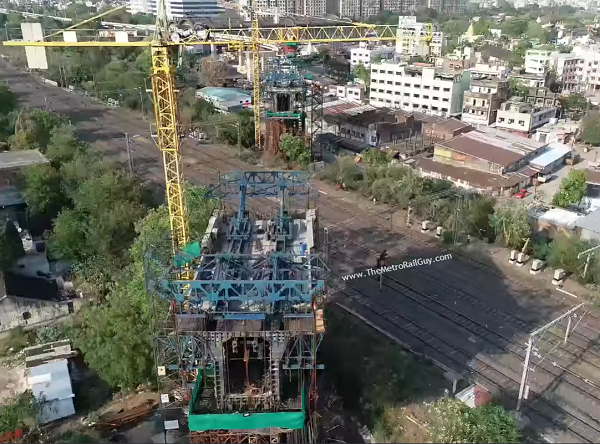 Here's a cool short video on YouTube which visualizes how this bridge is going to get built using a form traveler system in a balanced manner from the middle piers towards each other and the adjacent piers –
Similar sized bridges exist over railways lines and roads in Delhi, Chennai, Hyderabad, Lucknow and Kochi.
For more updates, check out the Nagpur section of The Metro Rail Guy!
– TMRG