Workers from China Civil Engineering Construction Corporation – KEC International (CCECC – KEC) JV today erected the first ever 9.6 meter wide pier cap for constructing a 12.375 km elevated extension of Delhi Metro's Line-8 (Magenta Line) between the Vikaspuri Ramp and Haiderpur-Badli Mor Station.
The roughly 60 ton pier cap was erected on the north-western side of the Mangolpuri flyover on the Outer Ring Road, right in front of Manglam Paradise Mall in Rohini's Sector-3 between the upcoming Pushpanjali and Deepali Chowk stations.
CCECC – KEC JV's Package DC-01 is the first section of the 61.679 km (and growing) Delhi Metro Phase 4 project on which work started in December 2019 with a deadline of 30 months. Workers at the Mundka casting yard completed casting the first batch of 28 meter U-girders in April and the first pier in Keshopur in July.
This package combined with other civil packages, DC-03R, DC-05 & DC-06 (see package & status details), will form a 28.92 km extension of Line-8 from Janakpuri West towards RK Ashram through 22 new stations.
DC-01 includes 10 elevated stations at Keshopur, Paschim Vihar, Peeragarhi, Mangolpuri, West Enclave, Pushpanjali, Deepali Chowk, Madhuban Chowk, Prashant Vihar & North Pitampura along the Outer Ring Road.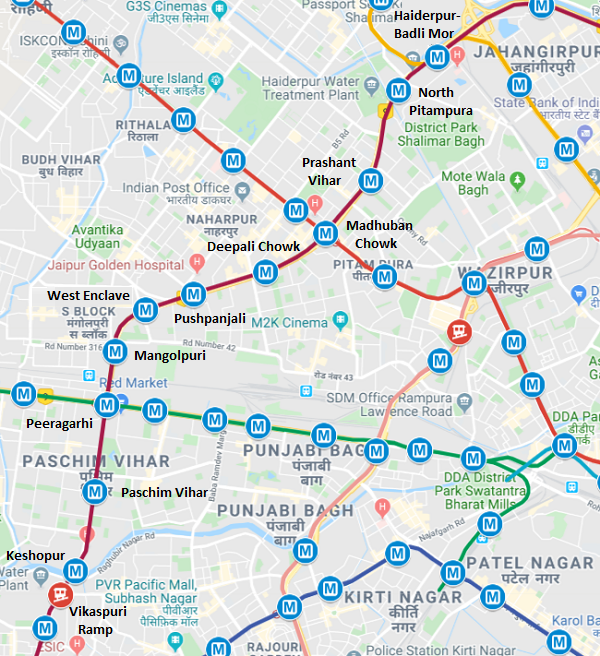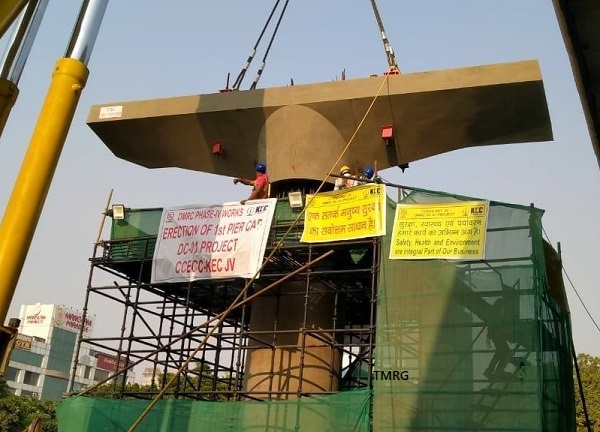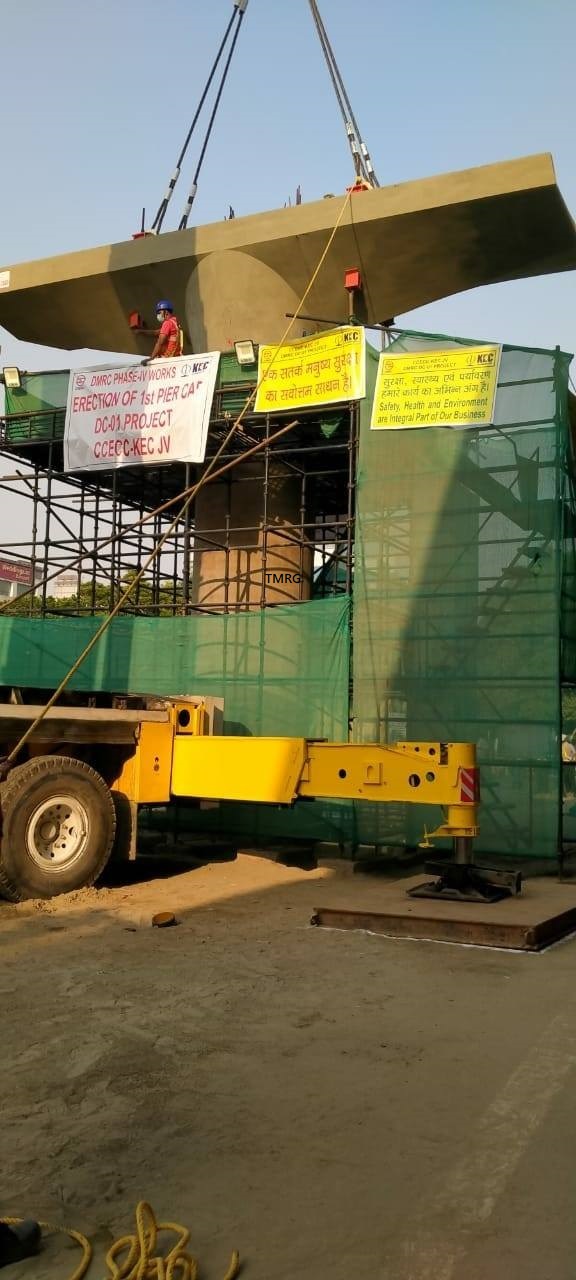 For more updates, check out the Delhi section of The Metro Rail Guy!
– TMRG