Workers from KEC – CCECC JV have started tying rebar to form piers near Gurugram's Atul Kataria Chowk for constructing the National Capital Region's second Regional Rapid Transit System (RRTS) line connecting Delhi – Gurugram – SNB (Shahjahanpur – Neemrana – Behrod) through a 106.5 km mostly elevated line with 16 stations.
Like the 82.15 km Delhi – Meerut RRTS line, the Delhi – SNB RRTS line will also have a design speed of 180 km per hour and an operating speed of 160 km per hour. In the future, it will be extended further southward to Sotanala by 35 km and to Alwar by 58 km.
The construction work of this line's roughly 10 km elevated section in Gurugram was awarded to GR Infraprojects Ltd. (GRIL) in May 2020, with a 30 month deadline, after they placed the lowest bid of Rs. 592.17 crore. As shared earlier in September when piling work started, an undisclosed quantum of work was subcontracted to KEC International – China Civil Engineering Construction Corporation JV with a value of around Rs 100 crore.
Scope: Construction of the Elevated Viaduct from end of the Ramp at IDPL Complex to Start of Ramp at Rajiv Chowk and three nos. of Elevated Stations viz., Udyog Vihar, Sector-17 and Rajiv Chowk of Delhi- SNB Regional Rapid Transit System (RRTS) Corridor.[DA/CN/COR-OF/014]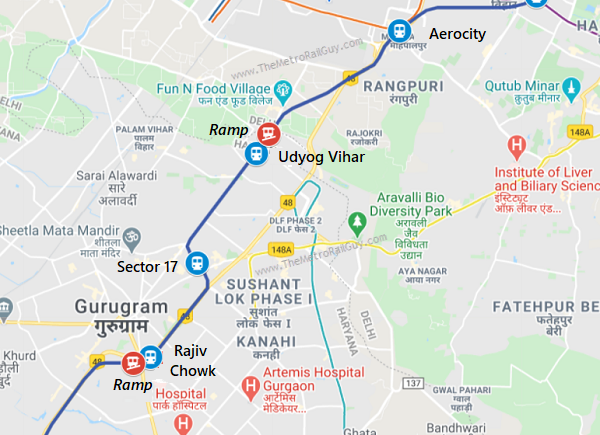 Here are some screenshots from Rajan Singh's YouTube channel RSLive which covers infrastructure developments throughout the National Capital Region. I'd recommend viewing his entire video to see this line's progress on the old Delhi – Gurgaon Highway.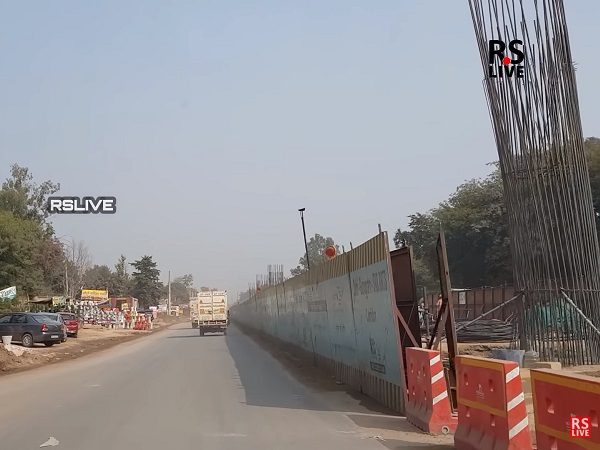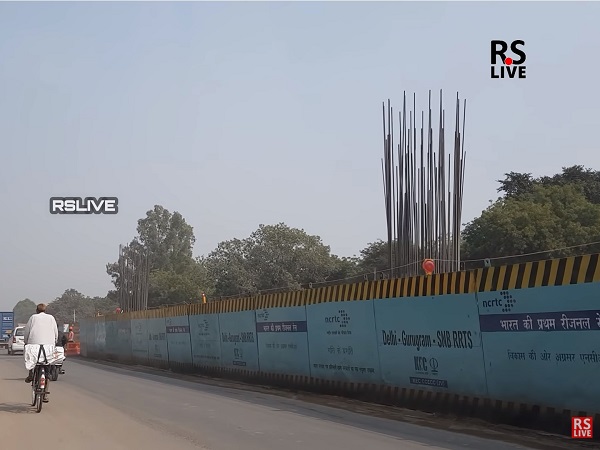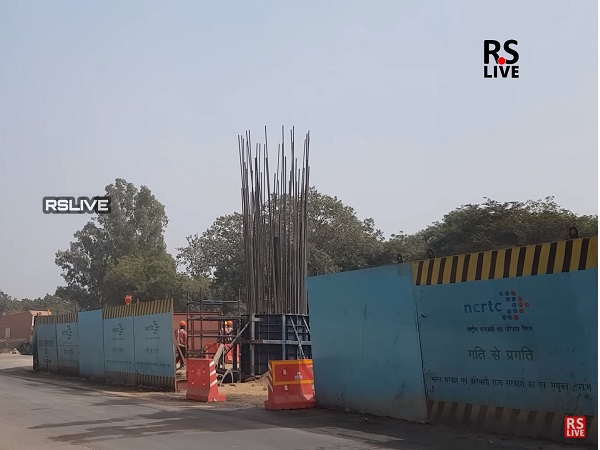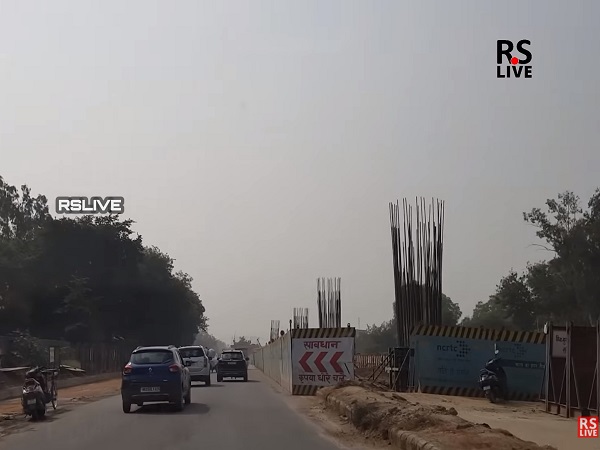 The Delhi – SNB RRTS line was approved for construction by the Haryana Government in February 2019 and this package's work will be financed entirely through government funds. For the other civil packages, including systems, foreign lenders such as the Japan International Cooperation Agency (JICA) and World Bank are evaluating loans for yet-to-be finalized loan amounts.
From what I'm hearing, this line will have 6 civil packages for the main-line and 1 for the Dharuhera Depot's construction. Among them, 3 will be for underground twin-tunnels (2 within Delhi, 1 between Gurgaon – Kherki Daula – Manesar) and another 3 for the elevated sections peppered in between. A list of contracts awarded so far can be viewed here.
For more updates, check out the NCR RRTS section of The Metro Rail Guy!
– TMRG