Workers from KEC – CCECC JV and Pinnacle Piling have quietly started piling work near Gurgaon's Atul Kataria Chowk for constructing the National Capital Region's second Regional Rapid Transit System (RRTS) line connecting Delhi – Gurugram – SNB (Shahjahanpur – Neemrana – Behrod) through a 106.5 km mostly elevated line with 16 stations.
Like the 82.15 km Delhi – Meerut RRTS line, the Delhi – SNB RRTS line will also have a design speed of 180 km per hour and an operating speed of 160 km per hour. In the future, it will be extended further southward to Sotanala by 35 km and to Alwar by 58 km.
The construction of the line's roughly 10 km elevated section in Gurugram was awarded to GR Infraprojects Ltd. (GRIL) in May 2020, with a 30 month deadline, after they placed the lowest bid of Rs. 592.17 crore.
Per my industry sources, GR Infraprojects has subcontracted an undisclosed quantum of its work to KEC International – China Civil Engineering Construction Corporation JV with a value of around Rs. 100 crore. This consortium is currently also building the 12.375 km Package DC-01 of the Delhi Metro Phase 4 project, 7.3 km Package 1 of the Delhi – Meerut RRTS line, and 1.78 km Package KAC-02 of Kochi Metro's Phase 1A project.
Scope: Construction of the Elevated Viaduct from end of the Ramp at IDPL Complex to Start of Ramp at Rajiv Chowk and three nos. of Elevated Stations viz., Udyog Vihar, Sector-17 and Rajiv Chowk of Delhi- SNB Regional Rapid Transit System (RRTS) Corridor.[DA/CN/COR-OF/014]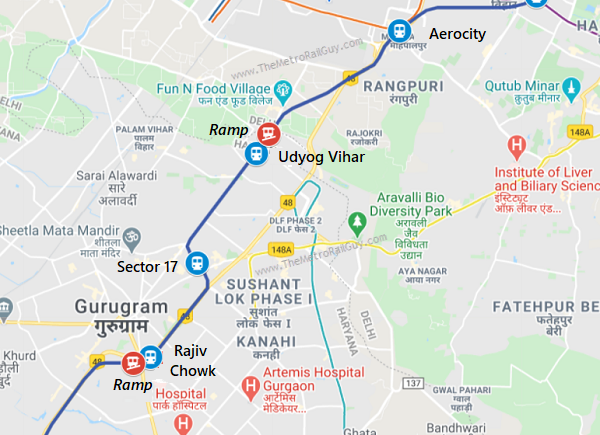 Here are some snaps of piling work, the very first step of civil construction, being carried out by Pinnacle Piling (India) Pvt. Ltd. under a further subcontract and supervision by KEC – CCECC JV: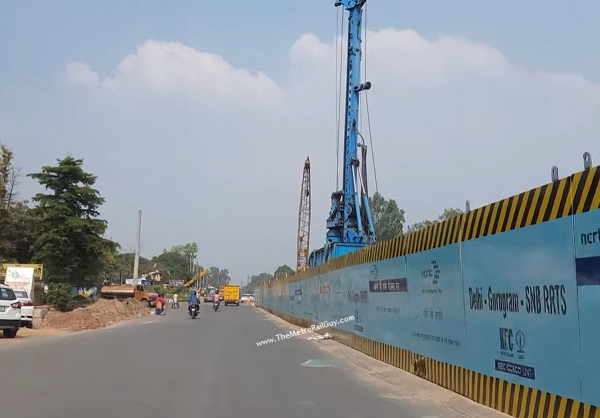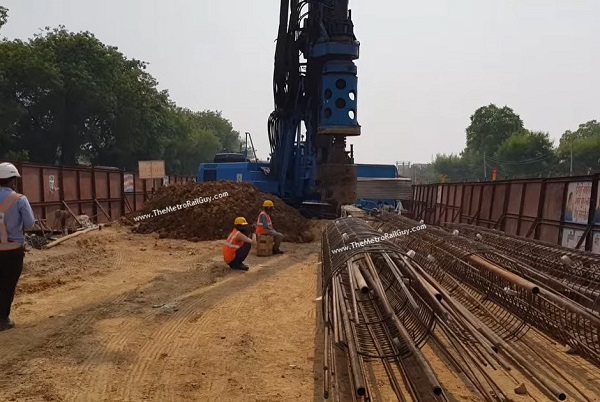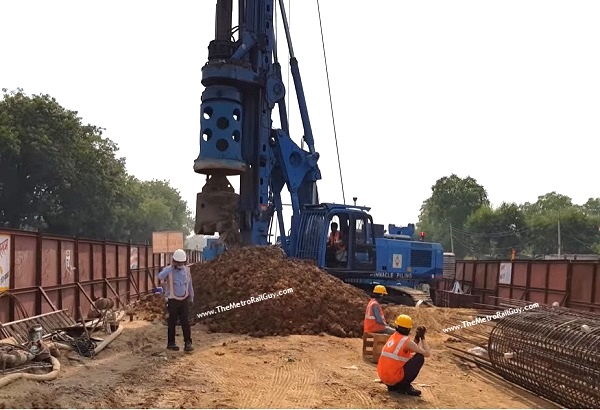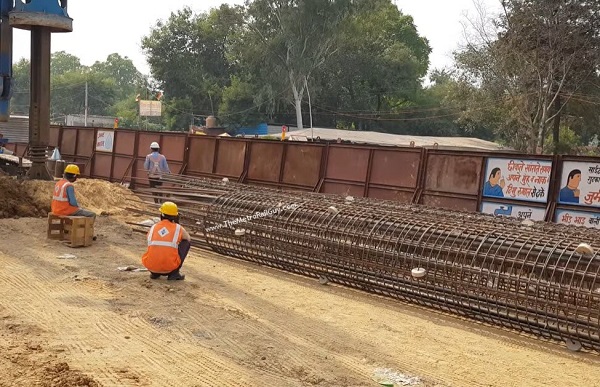 This section's geotechnical investigation contract was awarded to CEG Test House and Research Pvt. Ltd. in February 2019, and Continental Piling & Excavation had won a contract for conducting initial pile load tests in March 2019 to help shave off at least 2 months of construction time.
Back in February, L&T Infrastructure Engineering Ltd. was awarded a Rs. 6.75 crore contract for the Detailed Design Consultant (DDC) service for this section to assist NCRTC with producing and proposing alternate designs of all civil, architectural, building services, electrical and mechanical works.
This line is yet another example where construction work has started with only state government-backed funds. Its Detailed Project Report (DPR) for the Delhi – SNB section was approved for construction by the Haryana Government in February 2019 and by the Rajasthan Government in June 2019. After the Delhi Government approves it, it'll then be sent to the Central Government for its cabinet's approval.
The World Bank is planning to finance this RRTS line's development for a yet-to-be disclosed loan amount. A list of contracts awarded so far can be viewed here.
For more updates, check out the NCR RRTS section of The Metro Rail Guy!
– TMRG
Hat-tip to Sangeeth