The Commissioner of Metro Railway Safety (CMRS) under the Ministry of Aviation on November 18 & 19 will perform the final safety inspection for Bangalore Metro's 6.29 km Yelachenahalli – Anjanapura section of the Green Line on Kanakapura Road.
This first new elevated section (Reach 4B) of the 73.92 km Bangalore Metro Phase 2 project was built by NCC, with Alstom providing both the power supply (electrification) and signaling solutions.
Basic trial runs (tests) to check the train's interaction with the line's infrastructure had commenced on August 27, with a BEML train getting operated at 5 kmph to check for physical infringements. In September, engineers began high speed tests (watch video) with trains clocking 80 kmph.
This section includes 5 new elevated stations at Konankunte Cross (formerly Anjanapura Cross Road), Doddakallasandra (formerly Krishna Leela Park / ISKON), Vajrahalli, Thalgattapura, and Anjanapura (formerly Anjanapura Township) –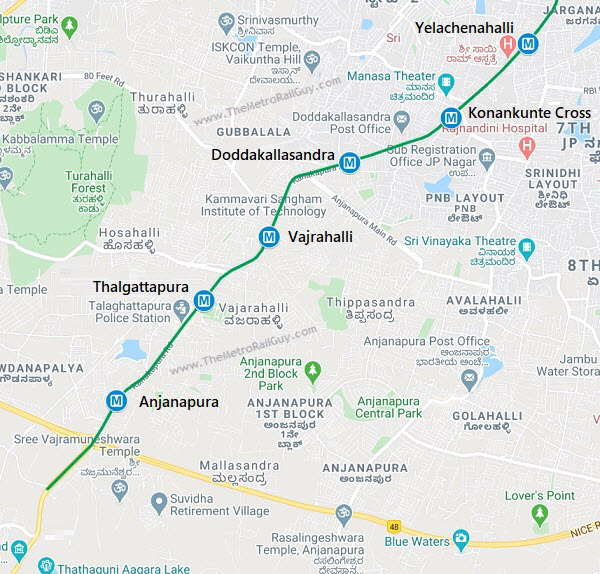 I'll add the detailed inspection schedule here when known.
In the upcoming inspection, the CMRS and his team will visually inspect the line's viaduct, tracks and all features of the stations such as its PA system, signage, safety features, drinking water facilities, station access and control room.
To facilitate the inspection, the Bangalore Metro Rail Corporation Ltd. (BMRCL) has announced it will suspend operations on the Green Line's 3.9 km Reach-4A between RV Road – Yelachenahalli between November 17-19: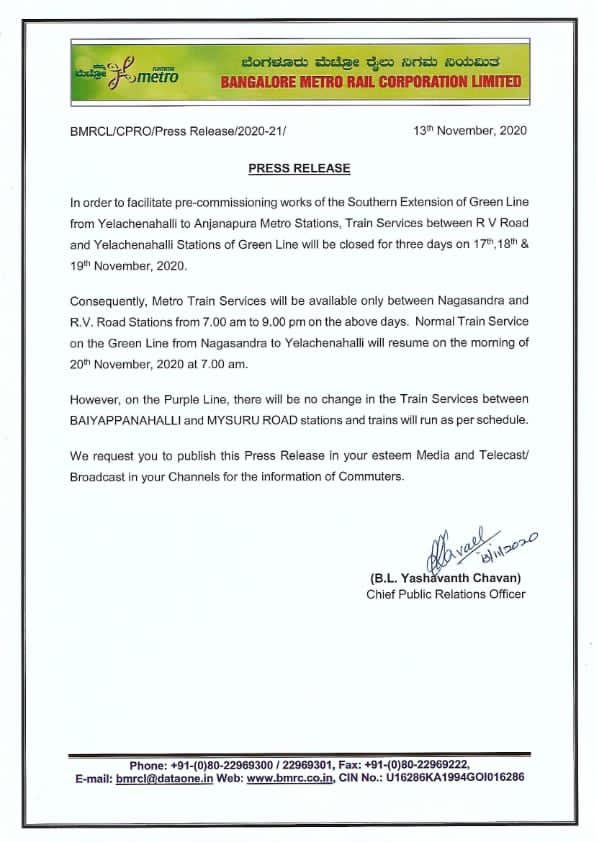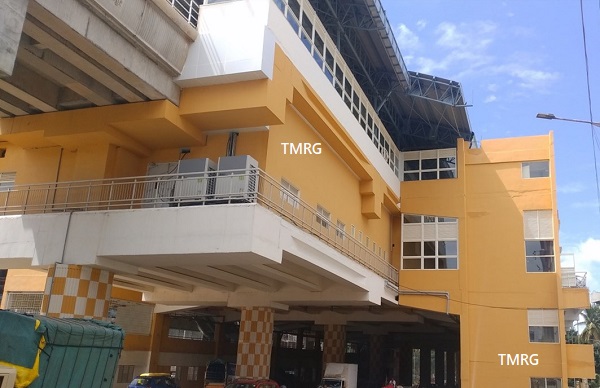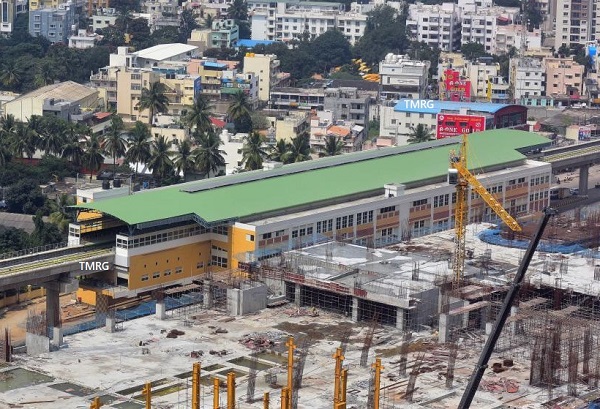 After the inspection concludes, the inauguration and start of commercial services will depend on how quickly the approval certificate is issued (typically by the end of the week), how quickly BMRCL is able to remediate any issues identified by the CMRS, and finally the availability of ministers to inaugurate the line.
Post inauguration, the Green Line will become 30.49 km long connecting Hesaraghatta Cross (formerly Nagasandra) with Anjanapura through 29 stations.
For more updates, check out the Bangalore section of The Metro Rail Guy!
– TMRG