Construction work in Meerut District for the 82.15 km Delhi – Meerut (RRTS) line is moving along at an incredible pace where Larsen & Toubro is building the 33 km Duhai (EPE) – Modi Nagar North – Shatabdi Nagar section of the line.
L&T's workers have quietly been carrying out piling works, tying up rebar on-site for piers, and per an industry source have already cast 12 of them between Shatabdi Nagar and Partapur on NH-34.
They were awarded Package 3's Rs 1797 crore contract in March 2020 after emerging as its lowest bidder for 2 lots (sub-packages) in February:
Package 3 – Lot 1: Elevated viaduct from Duhai (EPE) to start of Modi Nagar North and 2 elevated stations viz. Murad Nagar & Modi Nagar South
Package 3 – Lot 2: Elevated viaduct from start of Modi Nagar North Station to Shatabdi Nagar Station and 5 elevated stations viz. Modi Nagar North, Meerut South, Partapur, Rithani & Shatabdi Nagar. Out of these, the Partapur and Rithani stations will serve as local Meerut Metro only stations.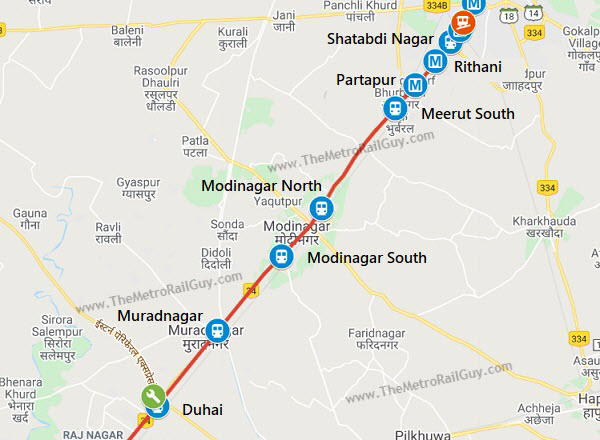 L&T is chasing a deadline of 910 days (2.5 years) and the team began piling works for the viaduct's foundation at two locations back in July – one at Asalat Nagar village in Muradnagar and the other at Shatabdi Nagar in Meerut.
Here are some screenshots from Die Motivon's recent YouTube video with views from the line's casting yard at Shatabdi Nagar and actual construction sites at Partapur and Shatabdi Nagar. I'd recommend watching the entire video.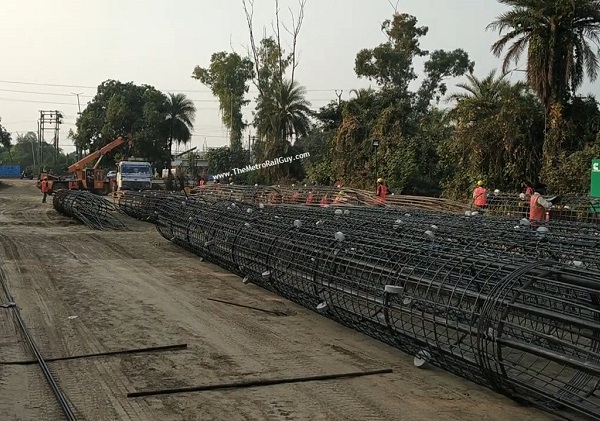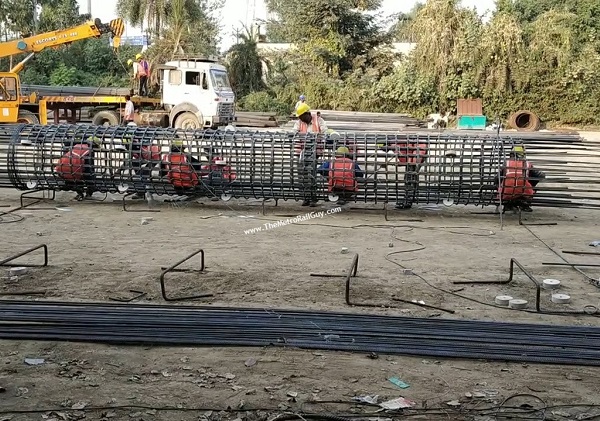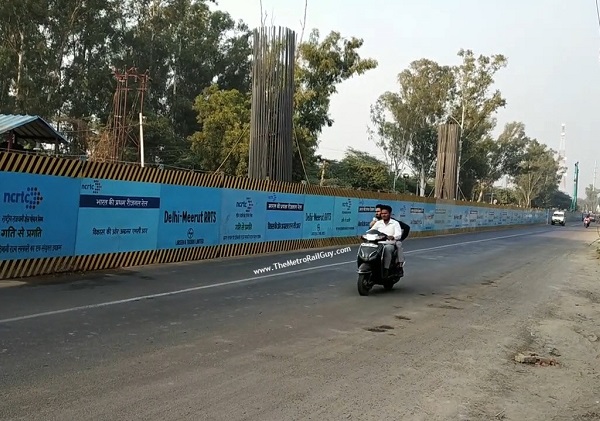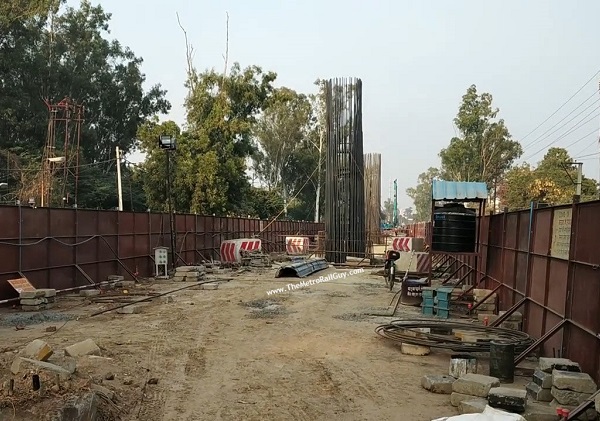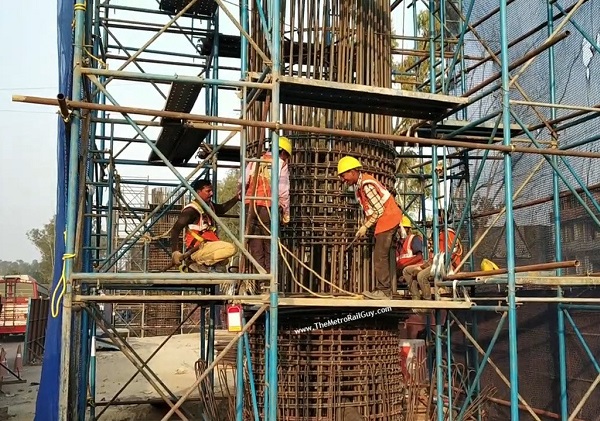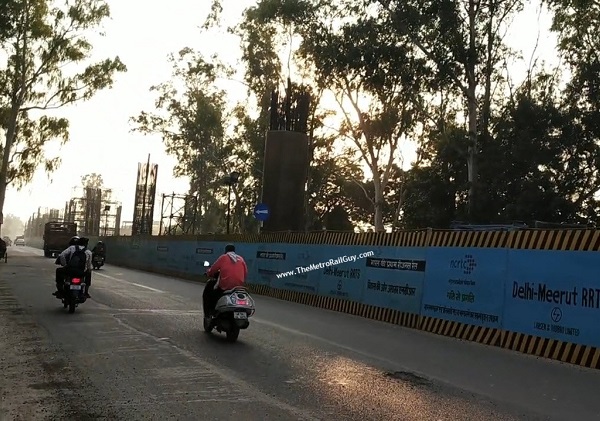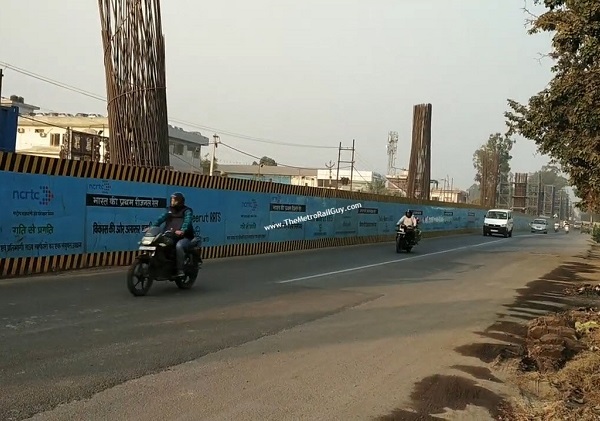 Two weeks ago, NCRTC uploaded a video on the steps they're taking to minimize pollution, basically dust particles around their sites. I'd recommend checking that video out as well for some nice views of the 18 km Priority Section's viaduct between Sahibabad – Duhai which is under construction by KEC-CCECC JV (Package 1) and APCO-CRFG (Package 2).
For more updates, check out the NCR RRTS section of The Metro Rail Guy!
– TMRG