Moments ago, India's Prime Minister Narendra Modi virtually inaugurated piling work – the first step of civil construction – for Agra Metro's 29.40 km Phase 1 project which will consist of 2 lines and 28 stations.
Uttar Pradesh Metro Rail Corporation (UPMRC) will first be developing the 14.25 km Line-1's roughly 7 km 'Priority Corridor' with a mix of 3 elevated and 3 underground stations between Jama Masjid and Taj East Gate.
Within that, Sam India Builtwell will be building the Taj East Gate – Taj Mahal Ramp elevated section (Package AGCC-01) through 3 stations at Fatehabad Road, Basai and Taj East Gate. In addition, Lisha Engineers will construct PAC Depot (Package AGCC-03) at the site of today's local event. Both contractors began barricading portions of their sites in November.
Agra's metro project was approved by the Central Government's cabinet on February 28, 2019 with an estimated cost of Rs. 8,379.62 crore and 5 year official deadline. The Prime Minister had laid its foundation stone, again virtually via video-conferencing, on March 8, 2019.
The project's Detailed Project Report (DPR) was prepared by RITES and comprises of the following 2 lines (view detailed project information)
Line-1: Sikandra – Taj East Gate
Length: 14.25 km
Type: Elevated (6.569 km) and underground (7.681 km)
Depot: PAC (16.3 hectares)
Number of Stations: 14
Station Names: Sikandra, Guru Ka Taal, ISBT, Shastri Nagar (future), RBS College, Raja Ki Mandi, Agra College, Medical College, Jama Masjid, Agra Fort, Taj Mahal (Purani Mandi), Fatehabad Road, Basai & Taj East Gate
Line-2: Agra Cantt. – Kalindi Vihar
Length: 15.15 km
Type: Elevated
Depot: Kalindi Vihar (11.9 hectares)
Number of Stations: 15
Station Names: Agra Cantt., Sultanpura, Sadar Bazaar, Pratap Pura (future), Collectorate, Subhash Park, Agra College, Hariparvat Chauraha, Sanjay Place, MG Road, Sultanganj Crossing, Kamla Nagar, Rambagh, Foundary Nagar, Mandi Samiti (Agra Mandi) & Kalindi Vihar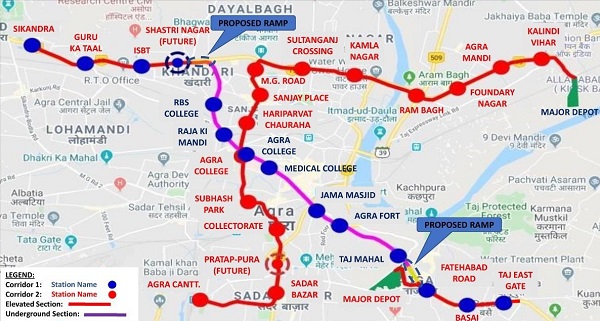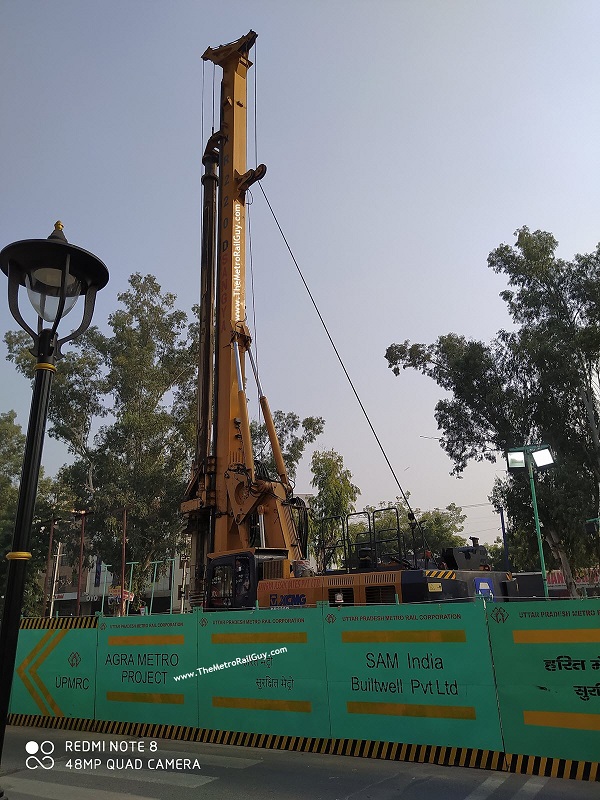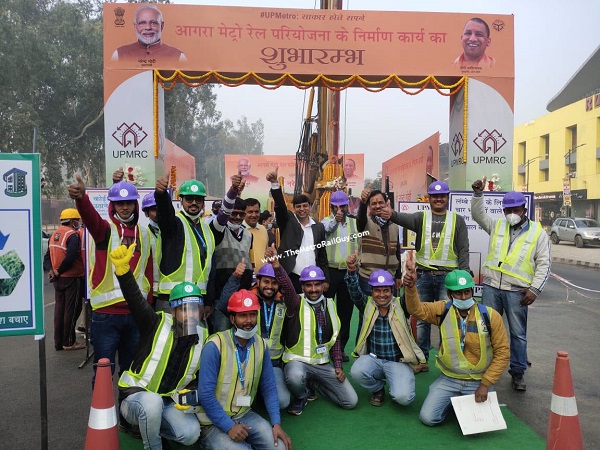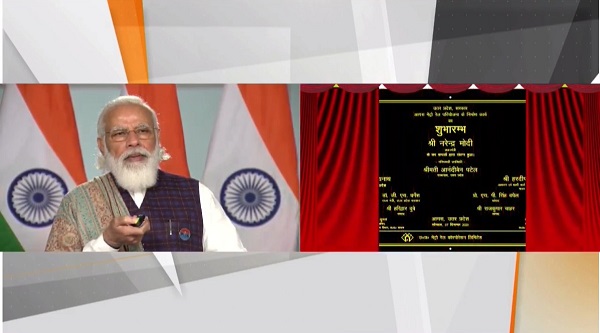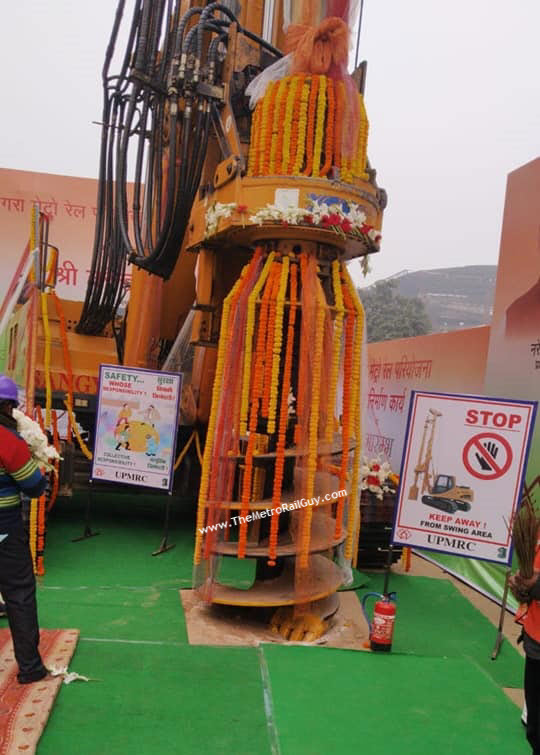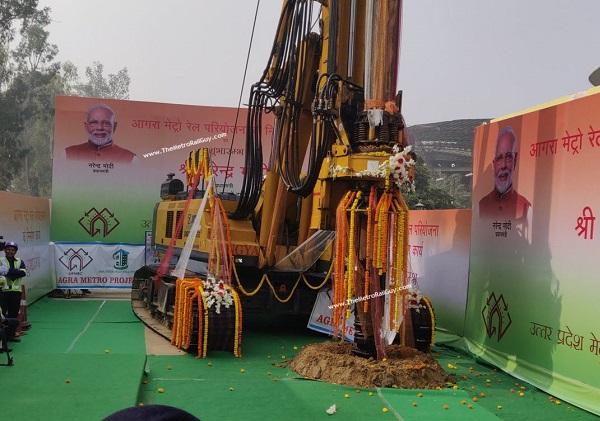 Here's a nice project overview video uploaded by UPMRC in November 2019:
UPMRC has been extremely quick in conducting the bidding process for the project's initial civil and system systems. Its rolling stock & signaling package, which was combined with Kanpur's to bring down cost, was awarded to Bombardier even before the first civil contract was awarded to Sam India – something which is unprecedented in India.
Information on Agra Metro's contracts related consulting services (GC, DDC), civil and systems can be viewed here.
With this development, Agra has become the 20th city in India where construction work has started, and I've now moved its position on the site's menu bar. Within Uttar Pradesh, it's become the 5th system – after Lucknow Metro, Noida Metro, Kanpur Metro and Meerut Metro (integrated within Delhi-Meerut RRTS) – where work has started.
In the coming months, Patna will become the 21st (contract awarded to NCC in September; geotechnical work underway) followed by Surat where bidding is underway for civil construction.
For more updates, check out the Agra section of The Metro Rail Guy!
– TMRG