As I mentioned in Agra Metro's post the other day, work to facilitate the construction of the 30.91 km Patna Metro Phase 1 project has in fact also started!
Over the past two months, NCC Ltd. has been mobilizing men & machinery, barricaded a portion of Line-2 on Bypass Road, and started conducting a new round of geotechnical soil investigation to revalidate findings of a previous investigation by CEG. In fact they've gone a step further by deploying a piling rig in Bhoothnath neighborhood to begin the first step of construction work.
NCC had emerged as the lowest bidder in August-end, beating 3 firms, for the project's 6.107 km Malahi Pakri – New ISBT (Package PC-01) section of the 14.05 km Line-2 which will connect Patna Junction Railway Station – New ISBT through 14 stations.
The contract to NCC from the Delhi Metro Rail Corporation (DMRC) is valued at Rs. 552.93 crore and comes with a 30 month deadline. Their scope of work includes building this 6.107 km section's viaduct and 5 elevated stations at Malahi Pakri, Khemni Chak, Bhoothnath, Zero Mile and New ISBT. It also includes the construction of a viaduct leading to the New ISBT Depot, as well as a small rake-interchange viaduct at Khemni Chak connecting to the 16.85 km Line-1.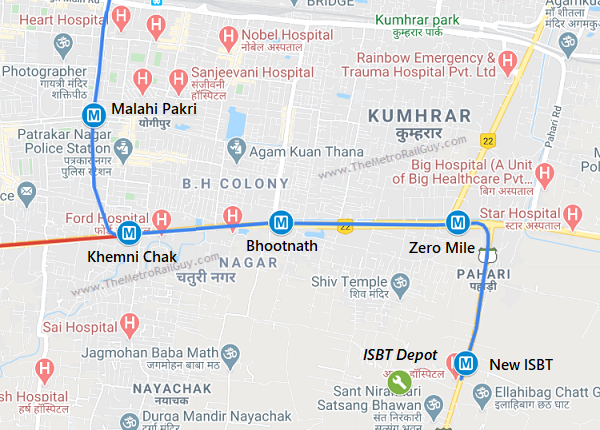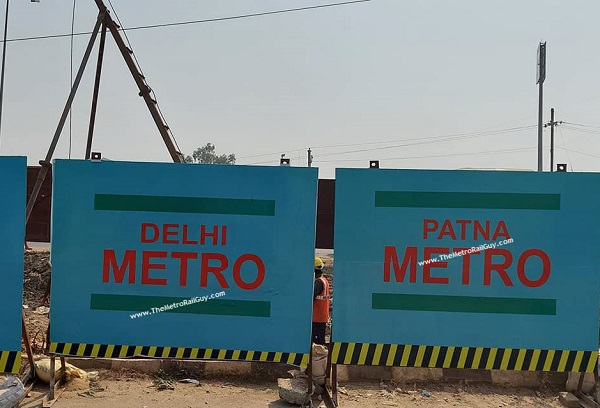 From what I hear NCC has subcontracted piling works to a company called IB Infrastructure for an undisclosed value. They've deployed a new SANY piling rig at Bhootnath Station's site –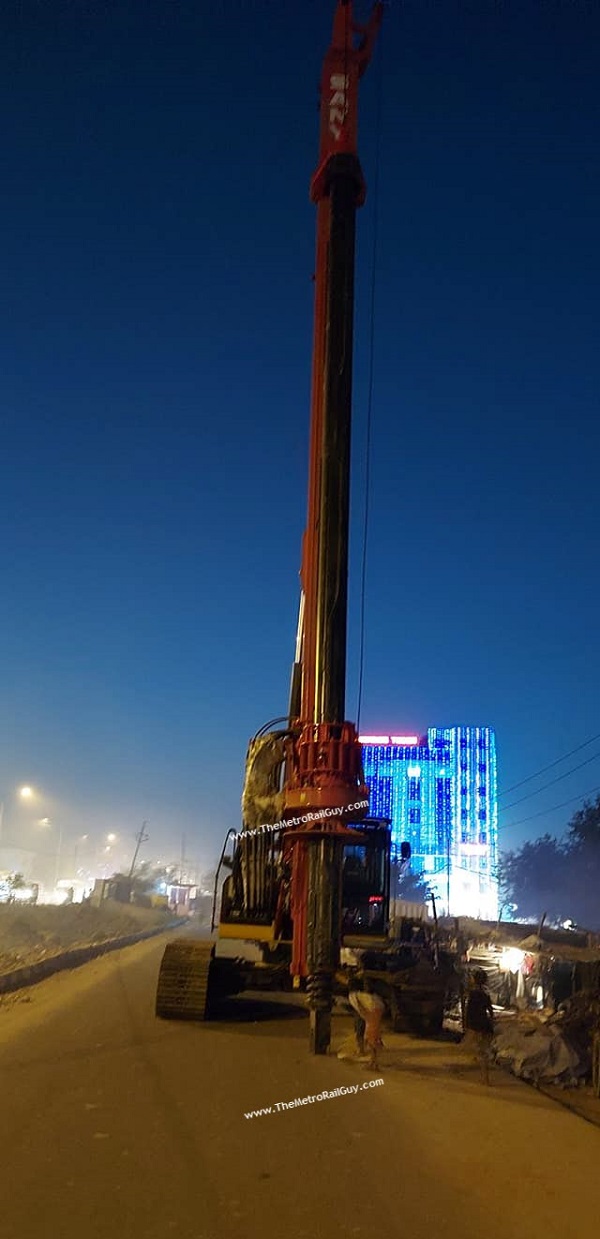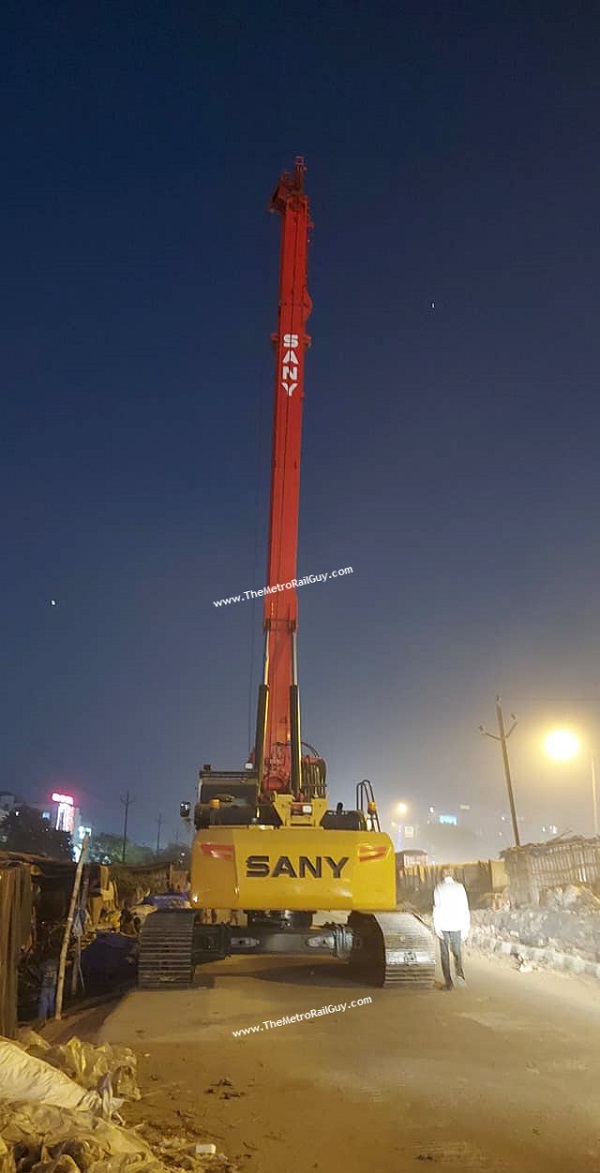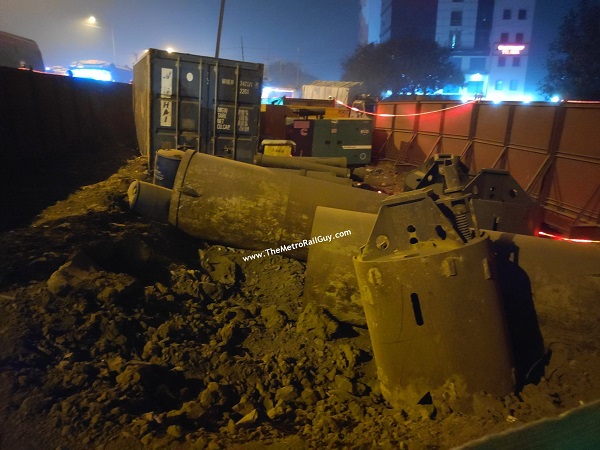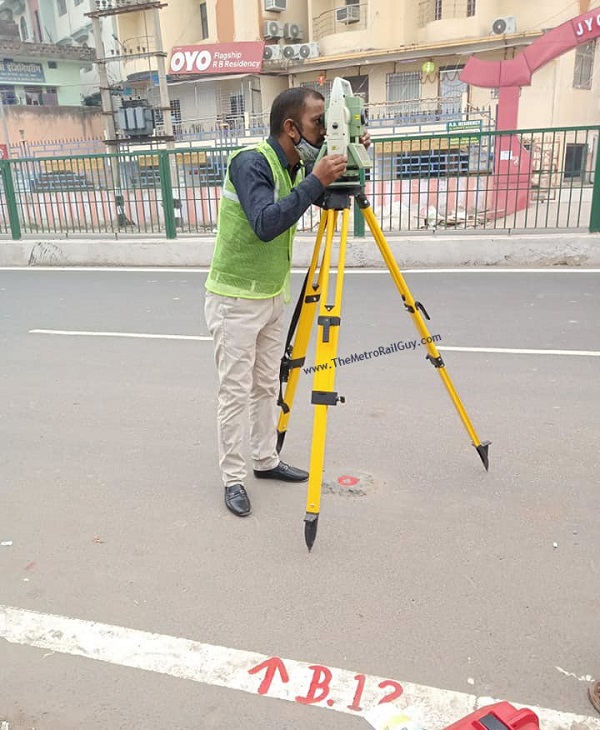 Back in July, Quality Buildcon had emerged as the lowest bidder for building the New ISBT Depot which will serve both Line-1 and Line-2. Per a recent report in the Dainik Bhaskar, land acquisition for its 71 acre site will begin next week.
A list of all Patna Metro Phase 1 tenders (pre-construction and civil) and their status' can be viewed here.
It's only a matter time for piling work to begin in Patna and Agra, and I can't wait to see the friendly race that ensues. Whenever it begins, I'll move the Patna section on the site's menu from the 'Approved' to the 'Under Construction' sub-menu.
For more updates, check out the Patna section of The Metro Rail Guy!
– TMRG