As with tradition, Chennai Metro Rail Ltd. (CMRL) today ran a diesel-powered locomotive through the tunnels and viaduct of their new 9.051 km Chennai Metro Phase 1 extension project which'll extend the Blue Line from Washermenpet to Wimco Nagar through 8 new stations.
Prior to commissioning any stretch of the project, CMRL has always either ran an old-school diesel locomotive or an OHE inspection wagon to check for infringements along the way. The installation of overhead electrification (OHE), signaling and other sub-systems is still ongoing, so "official" trials or train testing is yet to begin.
Chennai Metro's Phase 1 extension project consists of a 2.4 km underground section, with tunnels built by Afcons Infra, and a 6.6 elevated section, with 8 new stations at Sir Theagaraya College, Korrukupet, Tondiarpet, Toll Gate, Thangal, Gowri Ashram, Tiruvottiyur and Wimco Nagar: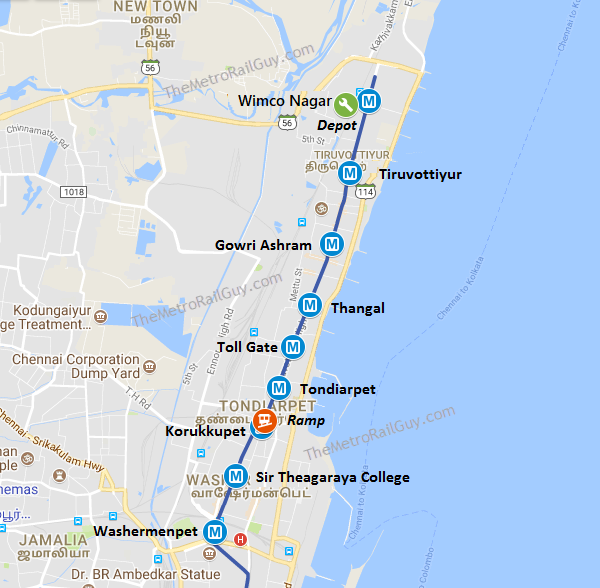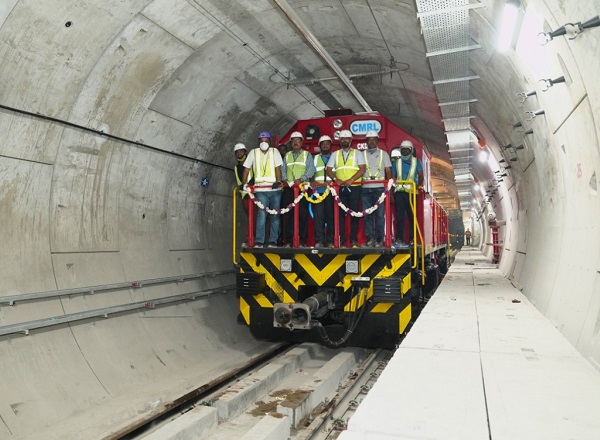 CMRL is publicly peddling that this extension will open by the end of January 2021 (official deadline), but that's just not possible and I'm looking at it opening no sooner than mid-2021.
There's far too many steps left, which include the completion of civil work (station & ramp area), station architectural finishing work, system work, actual train testing by Alstom trains, certification by Independent Safety Assessor (ISA) – Bureau Veritas, inspection by Commissioner for Metro Rail Safety (CMRS) etc.
December 27 Update: Trial runs have started – see details & picture here.
For more updates, check out the Chennai section of The Metro Rail Guy!
– TMRG