Towards the end of December, workers from Sam (India) Builtwell Pvt. Ltd. started installing pieces of a pre-engineered steel roof structure at IIT Kanpur Station on the 8.728 km priority corridor of Kanpur Metro's 23.785 km Line-1 between IIT Kanpur and Motijheel.
Sam India was awarded the Phase 1 project's Rs. 150 crore contract for architectural and interior finishing works (Package KNPCC-04) at nine elevated stations back in September with a completion period of 14 months. They started block-work at IIT-Kanpur Station in early December, and the update back then showed the roof structure's pieces had arrived on-site.
Here's an image shared by follower Gajendra: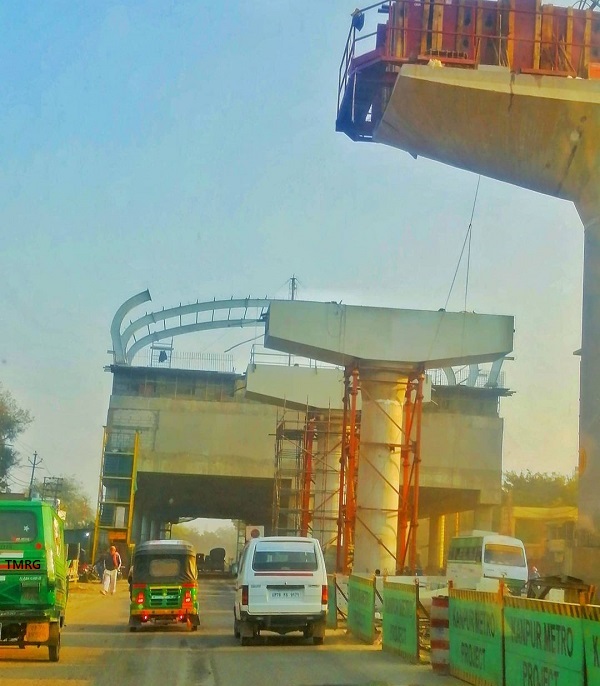 Afcons Infrastructure is rapidly building this section's civil structure (viaduct & stations) through a Rs 734.56 crore contract for Package KNPCC-02R awarded in September 2019.
The 9 stations on Kanpur's Priority Corridor are located on NH34 (GT Road) at IIT Kanpur, Kalyanpur Railway Station, SPM Hospital, CSJM Kanpur University, Gurudev Chauraha, Geeta Nagar, Rawatpur Railway Station, Lala Lajpat Rai Hospital and Moti Jheel.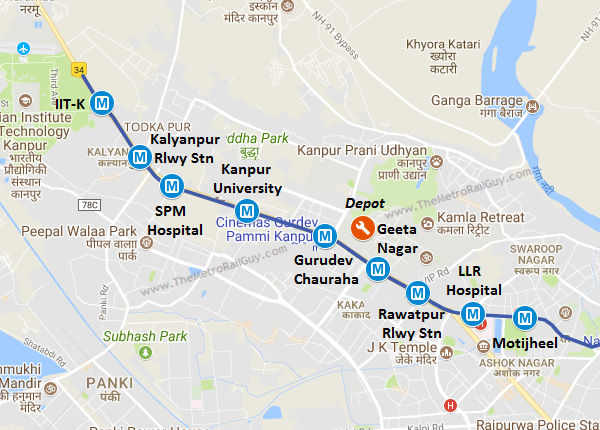 A local YouTuber uploaded this video on December 30 which shows the progress made throughout the line. IIT Kanpur Station on the west-end is in the most-advanced state of completion, while Motijheel on the other end is in the least-advanced state where T-girders are yet to be placed.
UPMRC is chasing a deadline to start commercial operations in December 2021 or latest by January 2022 with their 3 coach Bombardier train-sets, so the next 12 months are going to be incredibly interesting to see how this project turns out with different civil and system pieces coming together.
For more updates on India's metro systems, check out my Home Page!
– TMRG