Right before the year ended, Larsen & Toubro and its geotechnical investigation subcontractors began soil investigation and joint ground surveys across Gujarat to build the 237.1 km Package C4 of the 508.17 km Mumbai – Ahmedabad High Speed Rail (MAHSR Bullet Train).
Geotechnical investigation for the project was conducted as far back as 2017 and the results were made available to all interested firms during the bidding stage of Package C4 between March 2019 – October 2020. The current investigative work being done now is to revalidate those findings to properly design and construct the line's foundation.
L&T has setup a 196 day deadline for completing geotechnical investigation including technical design drawings for site preparation (embankment drawing, plan view, sectional view, drainage drawing etc.) and approach roads.
Package C4 – the first of two packages awarded so far in October to L&T for the main-line's 8 packages – represents 46.66% of the line making it the longest amongst all. It runs elevated from Zaroli Village on the Maharashtra – Gujarat border to Vadodara Station through 4 stations at Vapi, Bilimora, Surat and Bharuch in Gujarat.
It also includes construction of the Surat Depot, 14 river crossings, 42 road crossings, 6 railway crossings and one 350 meter tunnel through a hill.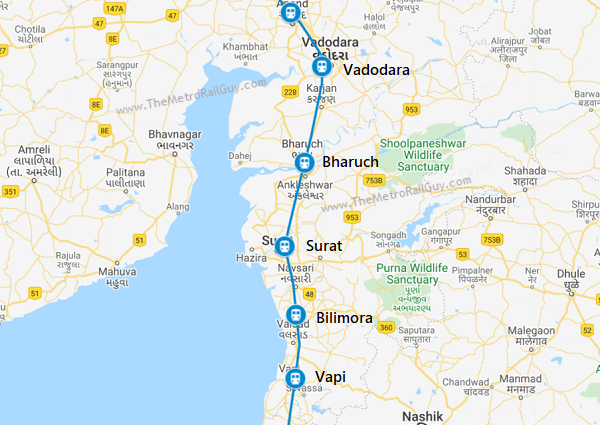 Some snaps shot in Vaktana Village in Surat District: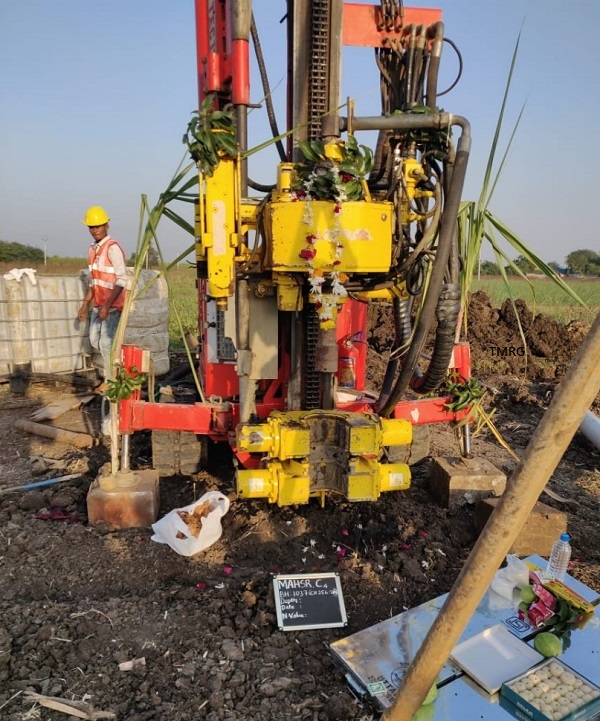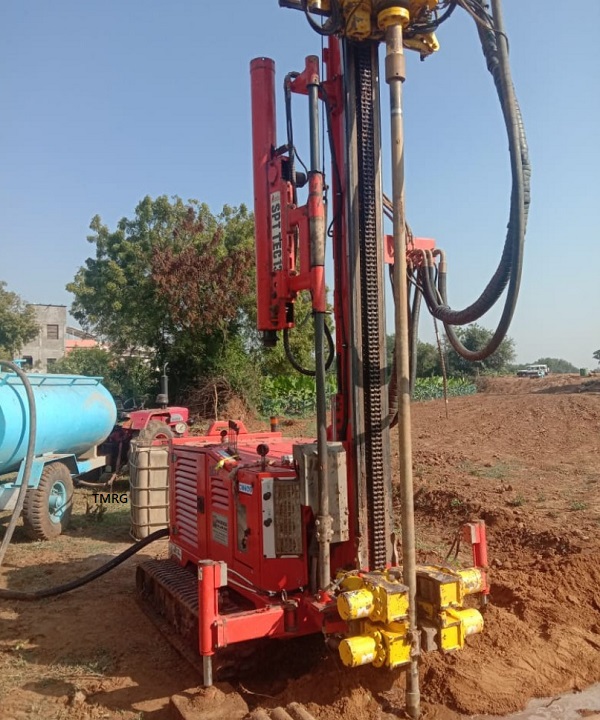 L&T is currently mobilizing men & machinery to kickstart construction works for the project. I hear they will be setting up at least 3 large casting yards throughout the alignment of packages C4 (MH Border – Vadodara) and C6 (Vadodara – Ahmedabad).
Internally L&T has subdivided C4 into 5 parts:
Section 1: MH-GJ Border (project start) to Vapi
Section 2: Vapi to Bilimora
Section 3: Bilimora to Surat
Section 4: Surat to Bharuch
Section 5: Bharuch to Vadodara
For more updates, check out the High Speed Rail section of The Metro Rail Guy!
– TMRG