Maharashtra Metro Rail Corporation Limited (Maha Metro) on Sunday extended Pune Metro Phase 1's trial runs (train testing) from PCMC Station to Phugewadi Station – a distance of about 6 km.
MahaMetro had first launched trial runs on January 10, 2020 on a 2.4 km section (PCMC to Sant Tukaram Nagar) of the Purple Line's 10.795 km Reach-1 using two CRRC trains borrowed from Nagpur Metro. Since then the trains have been lying idle parked on top of the viaduct and only being run intermittently for maintenance purposes and for joy-rides by government visitors.
Per MahaMetro, the train on Sunday departed from PCMC Station at 1:30 pm and reached Phugewadi station at 2 pm. Along the way, it passed over the JRD Tata Flyover where NCC had completed building the viaduct's span in June 2020.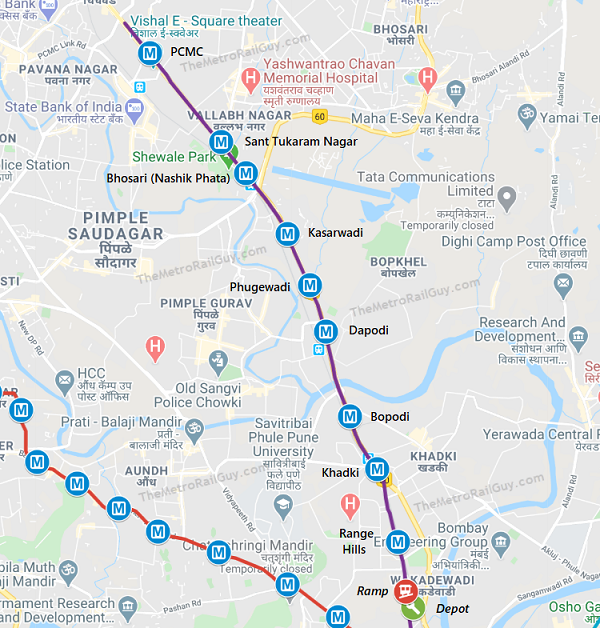 Video: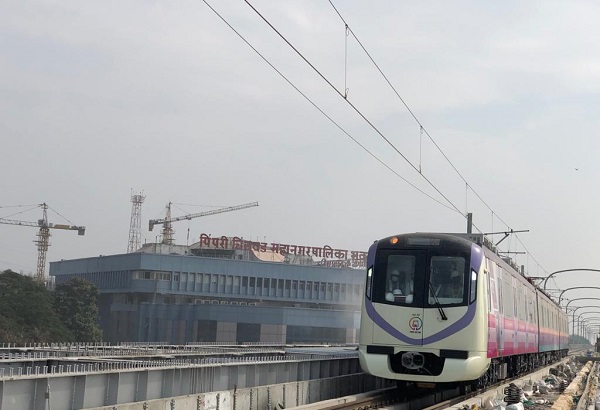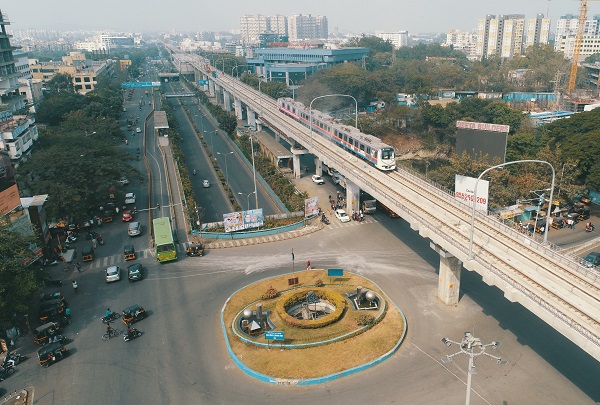 Additional images by MahaMetro can be viewed here.
As shared yesterday, Reach-1 has major gaps in the viaduct from Dapodi all the way to the Range Hills Ramp where the crucial depot is located, so the start of proper respectable commercial operations using Titagarh train-sets are easily 1.5 years away from happening.
Until then, I see MahaMetro launching limited operations this year and utilizing the two CRRC trains it borrowed from Nagpur to run low frequency services between Sant Tukaram – Phugewadi, a distance of about 3.2 kms.
Here's a cool drone video from MahaMetro shot in December that shows the entire Reach-1's current progress. Compared to Sant Tukaram Nagar (view images) and Phugewadi, civil work on stations at PCMC, Bhosari (Nasik Phata) and Kasarwadi are way…way behind. There's a good chance, MahaMetro will start operations without those three stations and gradually open them, just like how it was done in Ahmedabad and Nagpur.
For more updates on India's metro systems, check out my Home Page!
– TMRG