In central Ahmedabad, a new 298.20 meter long bridge is slowly taking shape over the Sabarmati River for Ahmedabad Metro's 20.737 km Line-1. This crucial bridge has faced many design challenges including the flooding of a group of piles, but work is now moving ahead.
This 8-span bridge, between the Old High Court Station and West Ramp, will have an incline ever so slightly and be 14.209 meter tall at its highest point (Pier P244) and 11.693m at its lowest point (Pier P249). Within the river, it will be 263.60m long and comprise of 6 piers from Pier P244 (towards Thaltej Gam) to P249 (towards Vastral Gam).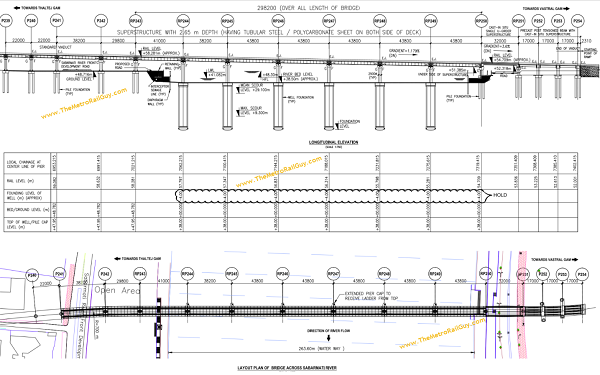 Construction for it is being carried out by Tata Projects Ltd – China Civil Engineering Construction Corporation (TPL-CCECC) JV as part of the 39.259 km Phase 1 project's Reach-2 which was awarded in January 2017 with a value of Rs. 721 crore.
During the bridge's final design stage, the bridge's well foundation was eliminated and changed to a pile foundation. The team was going to use precast U-girders for span P250 to P251, which was eliminated in favor of using composite girders.
Work in August 2020 came to a halt as the temporary bridge built for facilitating its construction got washed away by strong river currents. Also, a group of piles for pier P244 on the western side got submerged in water which had to be pumped out.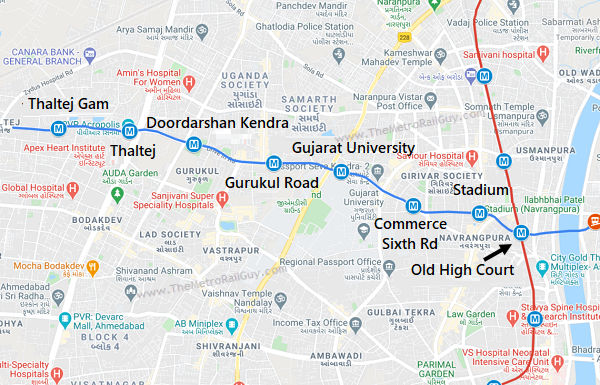 Fun Facts
Pier Average Height: 12.951m
Pier Cap Height: 2.1 meters
1st Pile Driven: July 2, 2019 at Pier P247
1st Pile Cap Cast: January 31, 2020 at P248
1st Pier Cast: February 8, 2020 at P248
1st Pier Cap Cast: August 1, 2020 at P248
Here are some images shared by follower Authentic Rao. Within the river, 3 of 6 piers are now ready.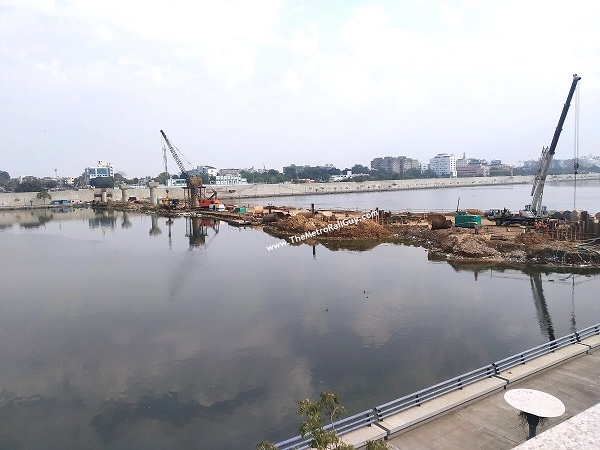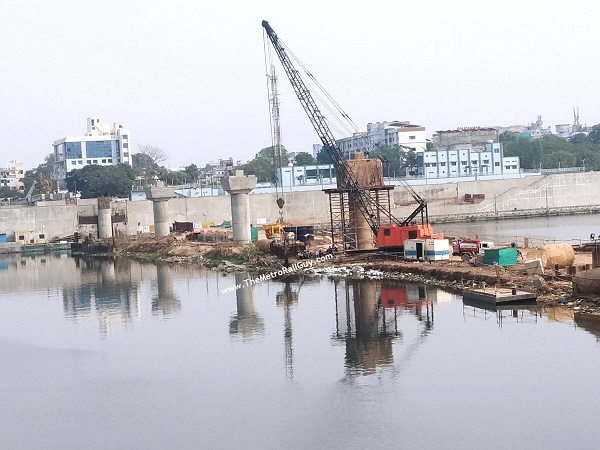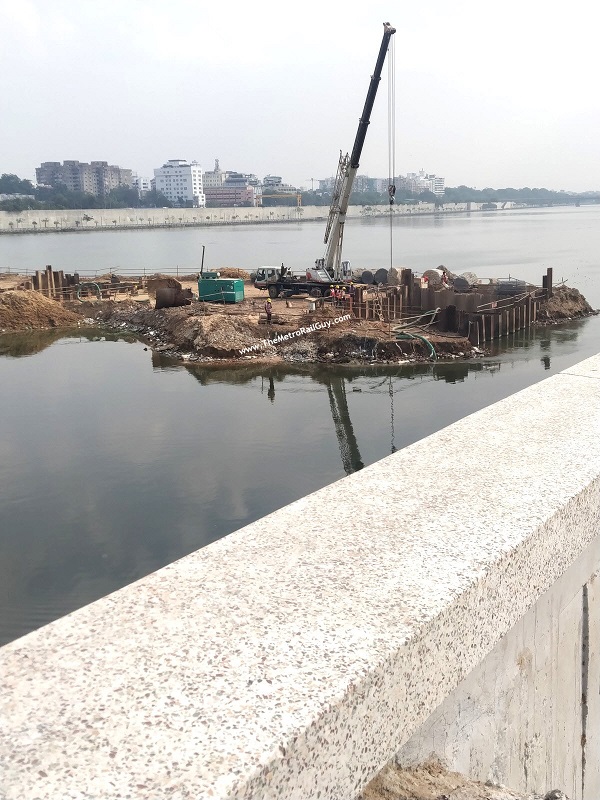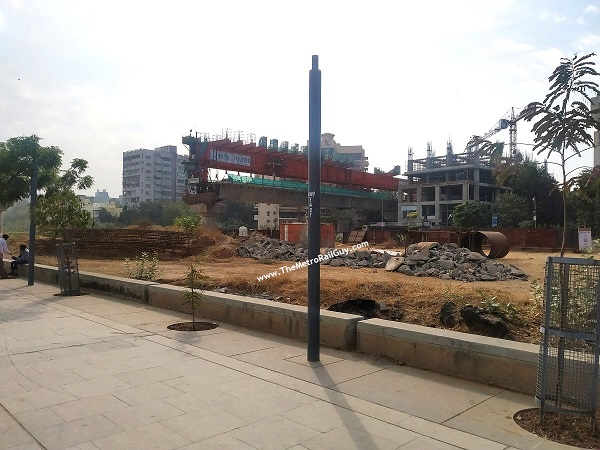 This bridge is on the extreme eastern-end of Ahmedabad Metro's Reach-2. On the extreme-west, TPL-CCECC is constructing a 165 meter long balanced cantilever (CLC) bridge at Thaltej – see details and images.
For more updates on India's metro systems, check out my Home Page!
– TMRG