In west Ahmedabad, a new 165 meter long balanced cantilever (CLC) bridge is slowly taking shape, one segment cast in-situ at a time, over the Sarkhej-Gandhinagar (SG) Highway for Ahmedabad Metro's 20.737 km Line-1.
This 3-span bridge adjacent to Thaltej Station will be about 18 meters high and have a configuration of 45 m + 75 m (central span) + 45 m while connecting piers SP60 (towards Thaltej Station) – SP61 – SP62 – SP63 (towards Doordarshan Kendra Station).
Construction for it is being carried out by Tata Projects Ltd – China Civil Engineering Construction Corporation (TPL-CCECC) JV as part of the 39.259 km Phase 1 project's Reach-2 which was awarded in January 2017 with a value of Rs. 721 crore.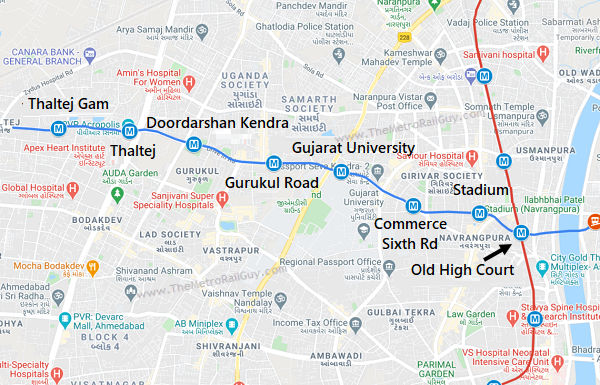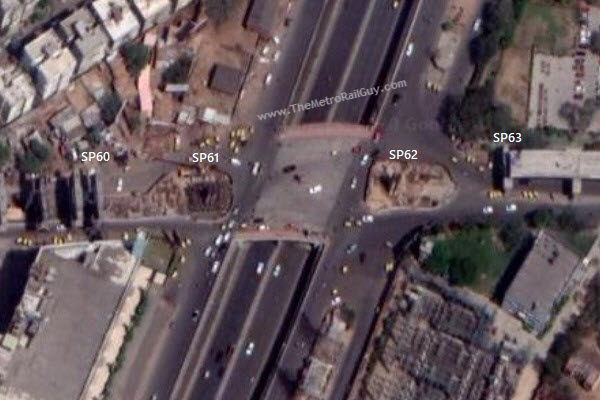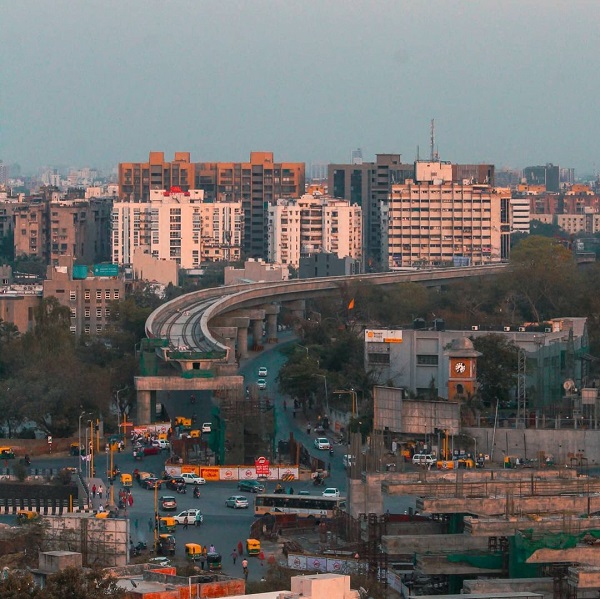 The bridge was designed to be constructed in 26 carefully defined stages, but the sequencing of those stages are not being followed. So far, workers have cast two massive hammer-head pier caps on SP61 and SP62, cast 2 segments 'S1' on either side of SP61, and cast 1 segment on the Thaltej side of SP62.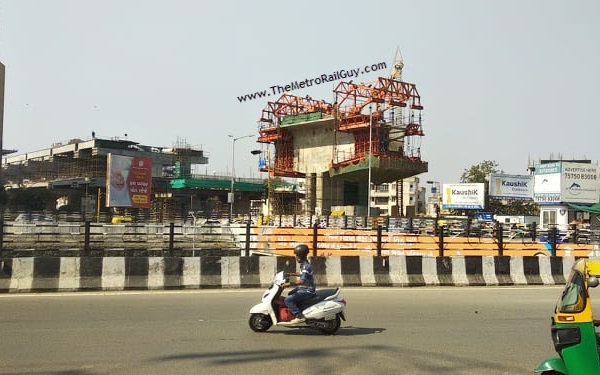 The form traveler being used (seen in red) was designed and fabricated by Bridgecon India.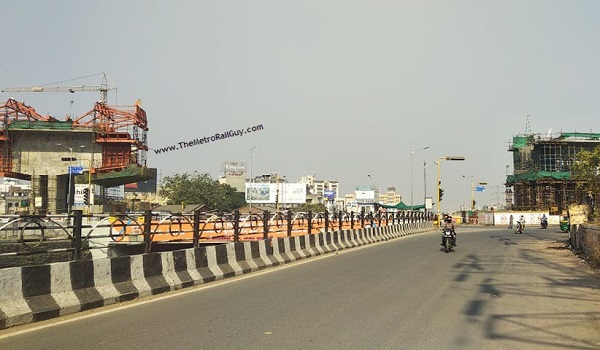 The progress right now stands at 25.60 meters. This includes 8m x 2 hammer head pier caps and 3.2m x 3 segments.
I'll likely write another post about this bridge's progress in the next 6-9 months when things are closer to completion. In case you missed it – further west of this intersection, just 10 days ago, DRA Infracon emerged as the lowest bidder for the approx. 900 meter Thaltej – Thaltej section.
Similar cantilever bridges exist over railways lines and roads in Delhi, Chennai, Hyderabad, Lucknow and Kochi. There's a longer one under construction in Nagpur right now for its Aqua Line.
For more updates, check out the Ahmedabad section of The Metro Rail Guy!
– TMRG