Workers from ITD-ITD Cementation India Ltd JV have over the past quarter been performing piling work deep inside Kolkata's infamous Bowbazar neighborhood to build a mid-shaft for Kolkata Metro's 16.34 km east-west Line-2 which will connect Howrah Maidan with Sector V.
This important 'emergency' mid-shaft wasn't part of the original tunneling plan, but became necessary to construct after TBM Chandi, a Ø6.65m Herrenknecht earth pressure balance (EPB) machine, hit an aquifer in August 2019 while tunneling for the west-bound tunnel from Esplanade to Sealdah.
This lead to heavy soil displacement and triggered the collapse of several residential buildings in Durga Pituri Lane over a month's period. Several other buildings developed cracks and more than 600 people had to be evacuated to raze the structures.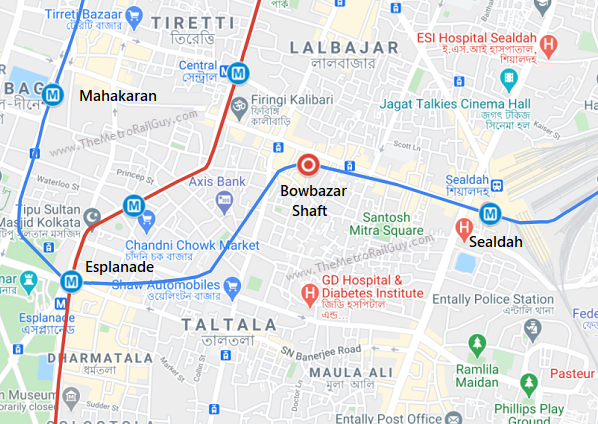 After clearing out debris, among other construction equipment, ITD deployed a 90 ton Bauer BG36 piling machine from Austria in August 2020 to carry out piling work for this shaft which will be 20 meters deep.
Here are some snaps of the shaft which will be 35 meters long and 10 meters wide. Soil excavation is planned to commence in February.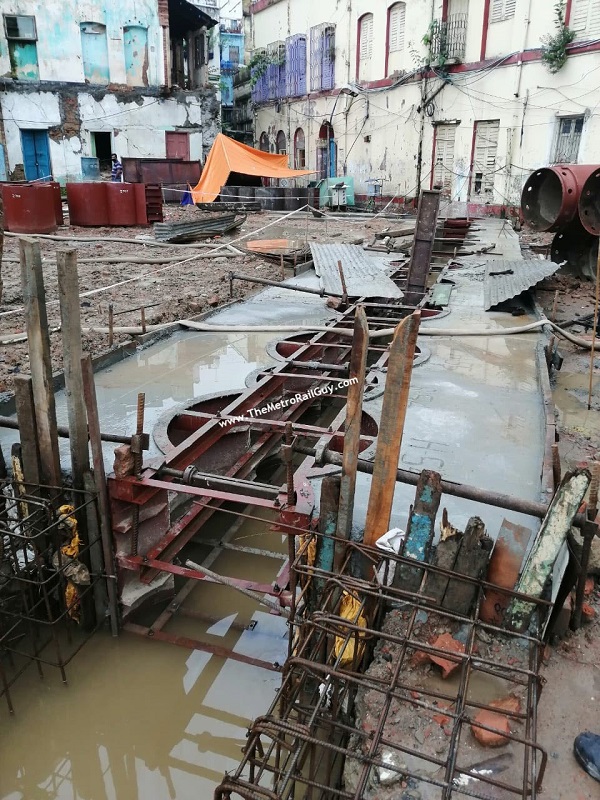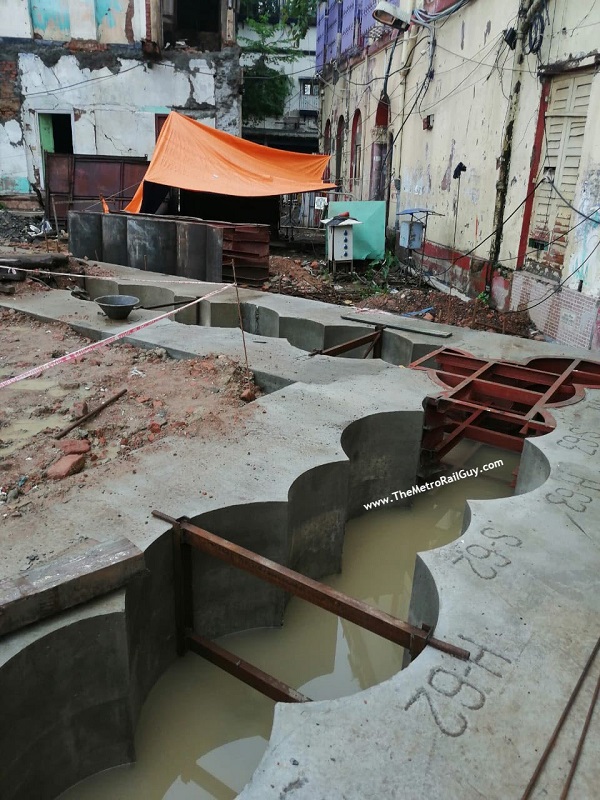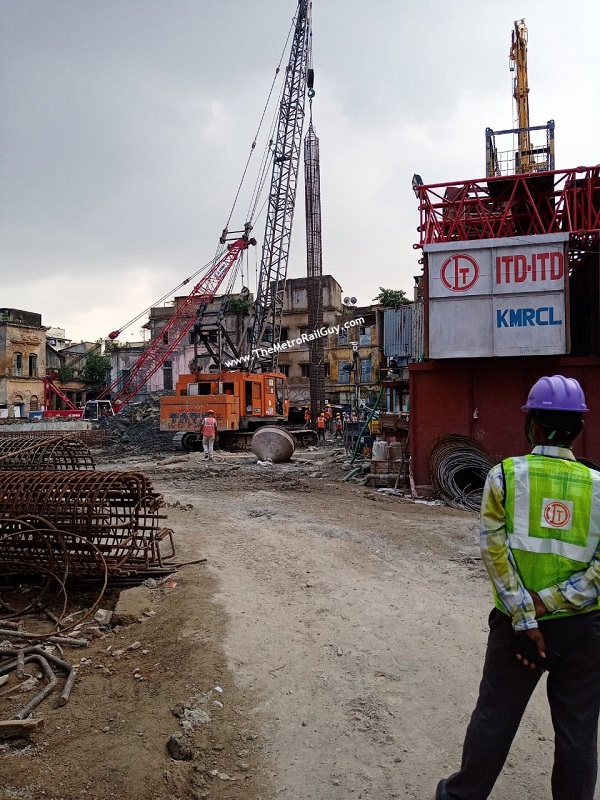 First TBM Chandi (facing east towards Sealdah) will be pulled out and then TBM Urvi, which just started its journey from Sealdah to the shaft on Monday, will be pulled out.
Back in 2017, Delhi Metro faced a similar issue on the Pink Line when CEC-CICI's two Herrenknecht machines (S780, S781) got stuck in north Delhi's Rameshwar Nagar. The team then borrowed and deployed two TBMs (S495, S496) to build the pending twin tunnels from the other end, and then pulled all four machines out from what was known as the Gurdwara Shaft. Read all about that saga here.
For more updates on India's metro systems, check out my Home Page!
– TMRG