ITD Cementation India has named their first tunnel boring machine for Bangalore Metro's 21.386 km Pink Line (Reach 6) as Tunga – presumably after Tunga River which flows through western Karnataka after originating in the Western Ghats on a hill called Varaha Parvata.
This refurbished Herrenknecht machine (S-839) will be commissioned with another machine (S-840) in Q3 2021 to exclusively build four tunnels for the Phase 2 project's 4.591 km underground package RT-04 (Tannery Road – North Ramp) in north Bengaluru.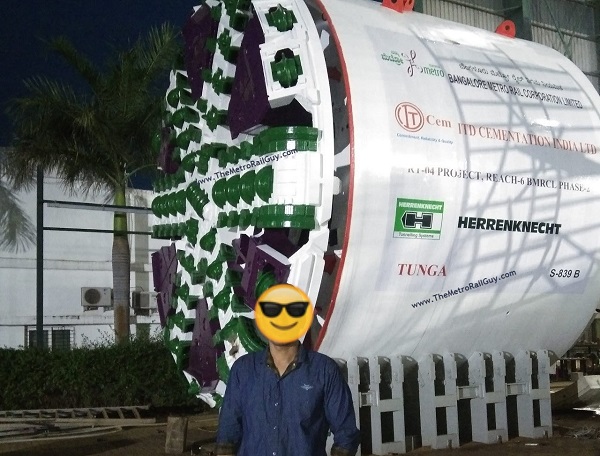 ITD's scope of work involves building a combined total of 6.34 km twin tunnels, roughly 360 meter ramp at Nagawara, and four stations at Tannery Road, Venkateshpura, Kadugundanahalli (formerly Arabic College) and Nagawara.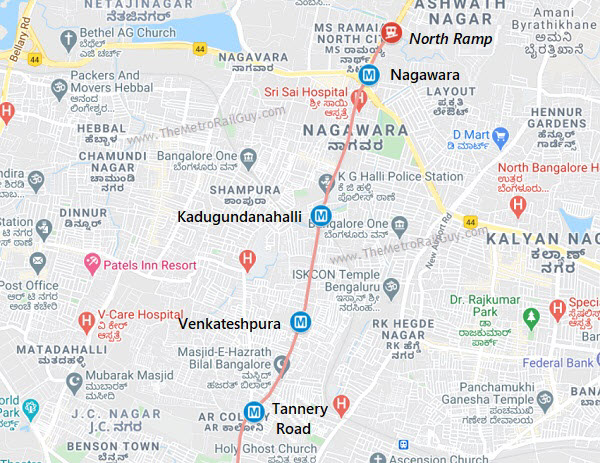 ITD's machines will undergo factory acceptance tests (FAT) in Chennai in the coming weeks, and then get dismantled and dispatched for the city by April.
If I had to guess, the second machine will be called 'Bhadra' – the other river which merges with Tunga near Shivamogga to form the mighty Tungabhadra River.
Per the tunneling plan, both will first travel 822.99m south from Venkateshpura to Tannery Road, pass through the station box and tunnel 209.585m towards the retrieval shaft. After that, they will be brought back to Venkateshpura for tunneling 1172.16m towards Kadugundanahalli and a further 916.709m to Nagawara Station's TBM retrieval shaft.
Construction work on Venkateshpura Station started on August 31 2020, and ITD began blasting works for further excavation using explosives in December.
For more updates on India's metro systems, check out my Home Page!
– TMRG