Right after India's Prime Minister launched work for Surat Metro's Phase 1 yesterday, workers from 'Zed Geotechnics and Construction' began geotechnical investigation for Line-1's 3.56 km underground Package CS3 between Surat Railway Station and Chowk Bazar Ramp.
Back in 2016, the Delhi Metro Rail Corporation (DMRC) had subcontracted geotechnical works to prepare the project's detailed project report (DPR). The current investigation with standard penetration tests (SPT) at regular intervals by Zed is through a subcontract from J Kumar Infraprojects to revalidate those findings to help properly design and construct the line's underground section (twin tunnels and stations).
J Kumar Infraprojects was awarded Package CS3's Rs. 941.80 crore contract by Gujarat Metro Rail Corporation (GMRC) earlier this month which includes building Line-1's underground section from chainage 7160.6m to chainage 10720m with 3 stations at Chowk bazar, Maskati Hospital and Surat Railway Station.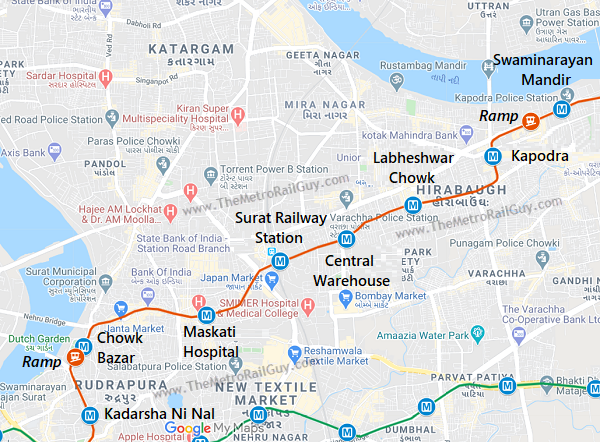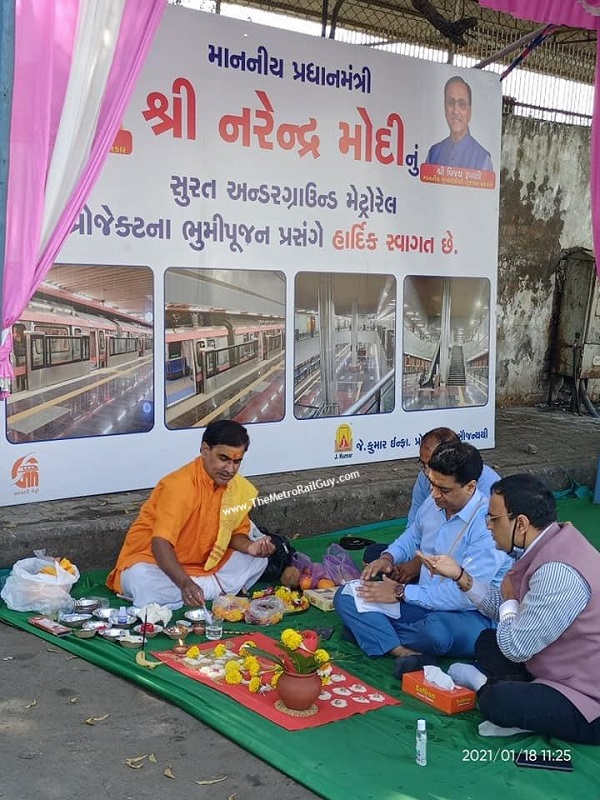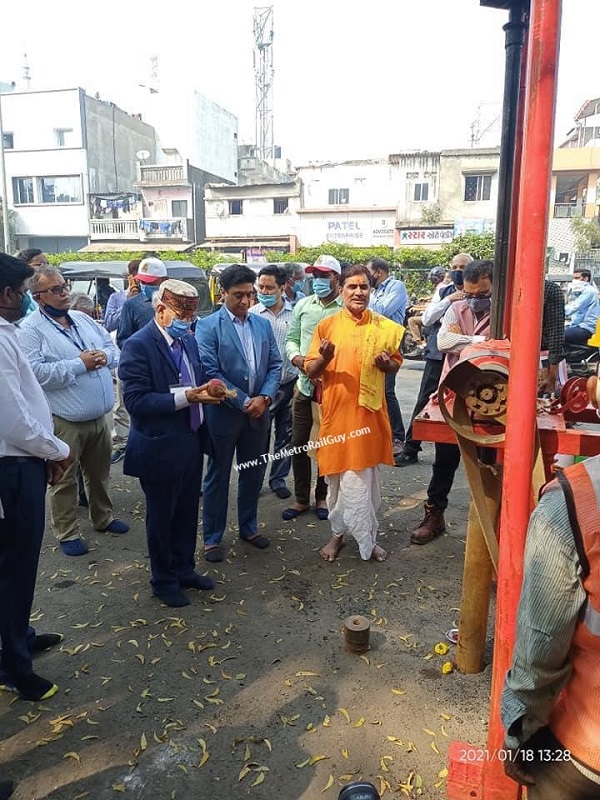 Geotechnical works are expected to take about 2 months to get over.
Meanwhile, negotiations are still ongoing between GMRC and Gulermak – Sam India Builtwell JV for underground Package CS2's final contract value. GLM-Sam's bid – the lowest among 3 bidders – was Rs. 143.85 crore (15.47%) higher than GMRC's estimate – see details here.
For more updates on India's metro systems, check out my Home Page!
– TMRG