Pandrol Rahee Technologies Pvt. Ltd. and Patil Rail Infrastructure Pvt. Ltd. are the only two bidders for supplying the ballastless track fastening system to Mumbai Metro's under construction 15.18 km Line-6 (Pink Line) which will connect Swami Samarth Nagar (Lokhandwala) and Vikhroli through 13 stations.
The Delhi Metro Rail Corporation (DMRC) had invited tenders (bids) for its supply through Package MT-08 in October 2020 with an estimate of Rs. 29.82 crore and deadline of 12 months. Technical bids were opened on Thursday afternoon to reveal just 2 bidders.
Package: MT-08
Brief Scope: Supply of Fastening System for Execution of Ballast less Track in Line 6 Corridor from Swami Samarth Nagar to Vikhroli of Mumbai Metro Rail Project of MMRDA.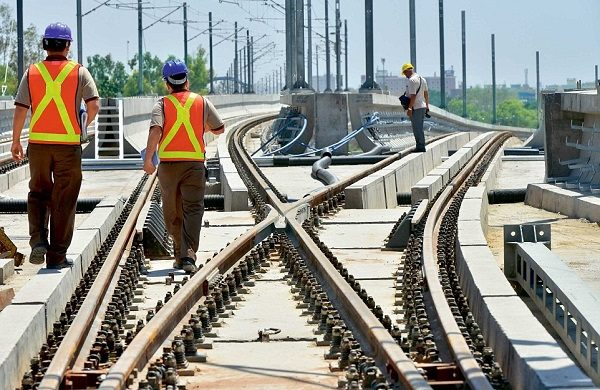 This is so far the 2nd track-work and systems-related contract of Mumbai Metro's Line-6 which will be financed by New Development Bank (NDB) through a $241 million (approx. Rs. 1760 crore) loan. Tender notices for other major systems, such as rolling stock, signaling and telecommunications are still pending.
Prior to this, Jindal Steel and Power Ltd. (JSPL) was awarded Kanjurmarg Depot's track-work contract in early January. The legal ownership of that depot's land is still up in the air due to an ongoing battle stemming from a silly plan to consolidate all lines' depots, so it it will be quite a while before any sort of bidding for its construction takes place.
For more updates on India's metro systems, check out my Home Page!
– TMRG
Subscribe to Free Email Notifications